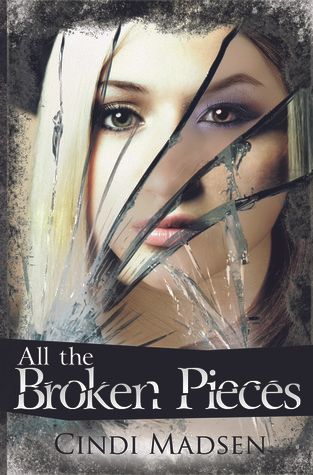 All the Broken Pieces
by
Cindi Madsen
Published by
Entangled Teen
on December 11, 2012
Genres:
Suspense
Pages:
304
Goodreads
Buy the Book
What if your life wasn't your own?

Liv comes out of a coma with no memory of her past and two distinct, warring voices inside her head. Nothing, not even her reflection, seems familiar. As she stumbles through her junior year, the voices get louder, insisting she please the popular group while simultaneously despising them. But when Liv starts hanging around with Spencer, whose own mysterious past also has him on the fringe, life feels complete for the first time in, well, as long as she can remember.

Liv knows the details of the car accident that put her in the coma, but as the voices invade her dreams, and her dreams start feeling like memories, she and Spencer seek out answers. Yet the deeper they dig, the less things make sense. Can Liv rebuild the pieces of her broken past, when it means questioning not just who she is, but what she is?
The 411:
Olivia (Liv) wakes up not remembering anything about herself or how she ended up in the hospital. Her parents are hovering nearby and are ecstatic that she woke up and seems to be functioning.
"Why wouldn't I be able to talk?"

Mom sat on the foot of the bed. "Because, dear, your injuries were so sever. The brain trauma, and your heart…" She shook her head, then placed her hands over her own heart, looking like she might start crying. "You're our little miracle."

Olivia reached up, feeling the tender spots on her head. Her fingers brushed across a row of–were those little ridges made of metal?

"Careful. The staples are almost ready to come out, but it's still going to be sore for a while."

Staples?! Her stomach rolled. I have staples in my head? She lowered her now-shaking hand. "Can I get a mirror?"

Mom looked at Dad, then back at her. "I don't think that's a good idea. Not until you've healed a little more."

Olivia gave two slow nods. If only everything weren't so strange. If she could just remember something. Anything.

…

I wonder how my face looks. From the way Dad stared at me, plus the fact that Mom won't let me see a mirror, it must be bad.

Brains are more important than looks.

That's what ugly people say.
As Liv struggles with healing and not remembering anything, she starts to have strange visions, akin to memories that don't make sense.
A camera was aimed at her and she was smiling, telling whoever was taking the picture to hurry up already. Then a twinge of pain shot through her heart, more like a memory of the ache she'd felt that day while her picture was taken. As if in a dream, she watched herself crumple to the tile floor of an unfamiliar kitchen, felt everything inside her aching, unable to catch her breath, the thought that this time she wasn't going to make it to the hospital echoing through her mind.
Her parents are constantly hovering, worried about her fragile state, but not willing to answer many questions about their past. Meanwhile, she meets and falls for a boy, Spencer. Throughout the story, Liv continues to have visions/memories of someone else's life. Actually, it seems like it's a couple of someones. She also has this ache for an imaginary sister that crops up in her thoughts, with vivid memories that feel so real.
We can't tell you anything else about this story, except that we did not see what happened coming. We had a theory, but it wasn't this, and we were pleasantly surprised at how awesome it turned out.

What We Loved:
This story is so different, with such a unique concept. We loved that.
We liked Liv's character, and we really loved Spencer. And his lists.
"That's what you're worried about?"

"It looks gross."

He leaned down and kissed the raised line on her chest, then moved his lips up to the scar on her neck. "Obviously I haven't done a very good job of expressing how beautiful I think you are."

Um...Not So Much:
We're not sure if we think the way the story ended was very realistic or not, but really, we don't know how this could have ended.

The Boys:
Oh, Spencer and his sweetness. He's got his own past, and Liv helps him come to terms with some of what he's had to deal with.
Her lips automatically moved against his, parting as he pulled her closer and kissed her deeper. She wasn't sure if it was her first kiss, but it was the first kiss she remembered, and it was definitely worth the wait.

Bottom Line:
All the Broken Pieces was definitely a good read, and we had fun experiencing this mystery as it unraveled. Check it out–you won't be sorry.

Verdict:
Rating Report
Cover
Characters
Plot
Writing
Swoon
Overall:
4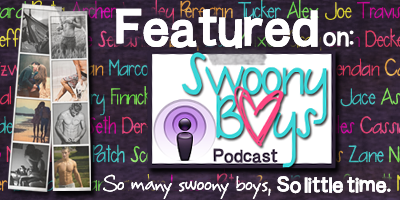 Related Posts