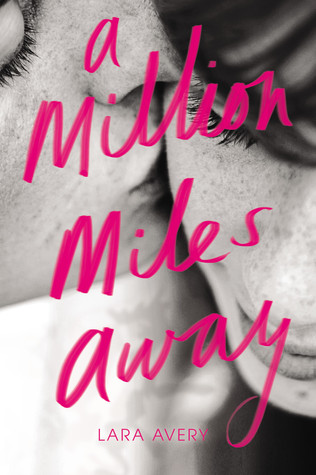 A Million Miles Away
by
Lara Avery
Published by
Poppy
on July 7, 2015
Genres:
Contemporary
Pages:
320
Goodreads
Buy the Book
Perfect for fans of Nicholas Sparks, this breathtaking story of love and loss is guaranteed to break your heart and sweep you off your feet.

When high school senior Kelsey's identical twin sister, Michelle, dies in a car crash, Kelsey is left without her other half. The only person who doesn't know about the tragedy is Michelle's boyfriend, Peter, recently deployed to Afghanistan. But when Kelsey finally connects with Peter online, she can't bear to tell him the truth. Active duty has taken its toll, and Peter, thinking that Kelsey is Michelle, says that seeing her is the one thing keeping him alive. Caught up in the moment, Kelsey has no choice: She lets Peter believe that she is her sister.

As Kelsey keeps up the act, she crosses the line from pretend to real. Soon, Kelsey can't deny that she's falling, hard, for the one boy she shouldn't want.
The 411:
After Kelsey's twin sister, Michelle, was killed in a tragic car accident, she doesn't have the heart to tell Michelle's boyfriend, Peter, that Michelle died. Kelsey decides to impersonate Michelle while Peter's deployed to Afghanistan since he tells her (believing her to be her twin) that she's the only thing keeping him going.
Over the course of the story, Kelsey finds herself falling in love with Peter. There's no good way for this story to turn out. Peter could be killed in action and never know the truth or Peter could come home and find out that he's been living a lie for months. It's a no win situation.

What We Loved:
We liked the idea for this story. We didn't think that we would like this book because we are not ones for extreme angst. And this book definitely has that. In a way, we felt like this book was very similar to one of our favorite books, The Sky Is Everywhere, because in both of these books, the main characters are dealing with extreme grief and react in ways that are out of character for them. So we have to cut them some slack.
We also liked the format that this story was told in. There were letters and chats and skype calls. We're sure this book would make a great movie.

Um...Not So Much:
So. There were some things we didn't like. First of all, the whole idea of the story was unbelievable. We're best friends with twins and we would know that we weren't talking to who we thought we were talking to fairly quickly. If Kelsey was constantly changing what she was saying to make her seem more like Michelle, we must have missed that. We would think that Peter would catch on at some point. We also felt like Kelsey's parents totally sucked–we get that they're dealing with tremendous grief, but their daughter just lost her twin. We would have expected them to be there for her more than they were. Unfortunately, parents are often a major issue for us, and we recognize that the reason could be because we're so close to our own kids. So, we don't know. There are a few other things we didn't like (Sam!) but we won't say anything else.

The Girls:
Kelsey's character was very interesting and multi-dimensional. One of the things we liked the most about her was her need to connect to someone and how realistic we felt that doing that online was. Talking to Peter over the internet gave her an outlet that she didn't have with the people in her life. We don't like the fact that Kelsey lies to Peter–and really, to everyone–but her reasons are almost noble. She just met Peter the day before Michelle was killed and she felt like she couldn't put him through the pain she's going through. What if something happened to him over there because he found out?

What We Think Will Happen Next:
The ending of this book was hopeful. Sweet and pretty much the best thing that could have happened with these characters. We wish there had been a little bit more, but we think it would have been hard for Avery to give us just a little bit more without giving us a lot more story.

Bottom Line:
If you're looking for a young adult book that is a fast read and will give you all the feels, then check out A Million Miles Away.

Verdict:
Rating Report
Cover
Characters
Plot
Writing
Swoon
Overall:
3.5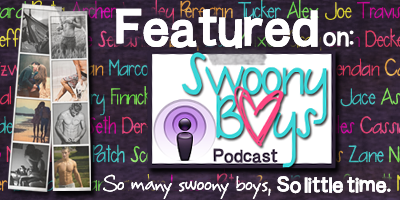 Related Posts