Dream Things True
by
Marie Marquardt
Published by
St. Martin's Griffin
on September 1, 2015
Genres:
Contemporary
Pages:
352
Goodreads
Buy the Book
A modern-day Romeo and Juliet story in which a wealthy Southern boy falls in love with an undocumented Mexican girl and together they face perils in their hostile Georgia town.

Evan, a soccer star and the nephew of a conservative Southern Senator, has never wanted for much -- except a functional family. Alma has lived in Georgia since she was two-years-old, excels in school, and has a large, warm Mexican family. Never mind their differences, the two fall in love, and they fall hard. But when ICE (Immigration and Customs Enforcement) begins raids on their town, Alma knows that she needs to tell Evan her secret. There's too much at stake. But how to tell her country-club boyfriend that she's an undocumented immigrant? That her whole family and most of her friends live in the country without permission. What follows is a beautiful, nuanced, well-paced exploration of the complications of immigration, young love, defying one's family, and facing a tangled bureaucracy that threatens to completely upend two young lives.
We were so excited when we got my hands on this book. WeI could hardly wait to start reading it–we ♥ Romeo and Juliet with the fire of a thousand suns. And maybe that was our problem. We kept hoping for this epic love story. Dream Things True was sweet and a story that absolutely needed to be told, but we didn't feel swept up in the romance. Maybe we think R+J was better than it actually is.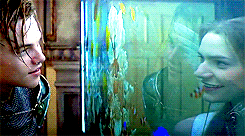 Nah.
Anyway, we liked the romance aspect of this and how swoony Evan was. He's a soccer player and a Southern boy, so you know that gets to at least one of us every time. But we weren't fans of the rest of the story. We totally recognize that we might have hyped it up just a teensy bit too much in our own minds. We appreciated the message that Marquardt was sending, but we just didn't love the story, and we definitely needed more at the end.
Verdict:
Rating Report
Cover
Characters
Plot
Writing
Swoon
Overall:
2.5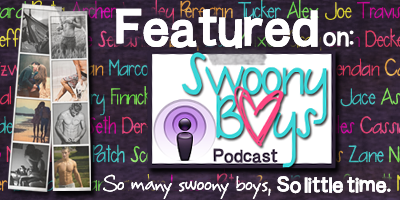 Related Posts