Burning Kingdoms
by
Lauren DeStefano
Also by this author:
A Curious Tale of the In-Between
,
Perfect Ruin
,
Broken Crowns
Series:
The Internment Chronicles #2
Also in this series:
Perfect Ruin
,
Broken Crowns
Published by
Simon & Schuster Books for Young Readers
on March 10, 2015
Genres:
Dystopian
,
Sci-Fi
Pages:
312
Goodreads
Buy the Book
Danger descends in the second book of The Internment Chronicles, from the New York Times bestselling author of The Chemical Garden trilogy.

After escaping Internment, Morgan and her fellow fugitives land on the ground to finally learn about the world beneath their floating island home.

The ground is a strange place where water falls from the sky as snow, and people watch moving pictures and visit speakeasies. A place where families can have as many children as they want, their dead are buried in vast gardens of bodies, and Internment is the feature of an amusement park.

It is also a land at war.

Everyone who fled Internment had their own reasons to escape their corrupt haven, but now they're caught under the watchful eye of another king who wants to dominate his world. They may have made it to the ground, but have they dragged Internment with them?
The 411:
The loveable band of rag tag outlaws has reached the alluring ground. On internment they were criminals, but on the ground they have the chance to tell their story how they choose.
Now they must stick together to navigate a whole new world that is far different than what they had expected. The Internment escapees find themselves right in the middle of a war in which they want no part, but it may be too late for that.

What We Loved:
We loved the Piper children. We loved that Pen and Morgan were able to find compatible friends that could help them adjust to their new surroundings. We also loved how deeply Morgan cares for Pen and vice versa, theirs is a friendship for the ages.

Um...Not So Much:
We really felt the love between Basil and Morgan and also Lex and Alice in the first book. But the love was not nearly as palpable in this book.
Majority of this book takes place inside of a hotel and we would have liked seeing more to this world than the hotel and immediate surrounding areas.
This book felt a bit slower than the first, but it did set us up for some really exciting things to look forward to in the final book of the series.

Bottom Line:
Though Burning Kingdoms felt a bit slower than the first in The Internment Chronicles, it did set up some really exciting things to look forward to in the final book of the series.

Verdict:
Rating Report
Cover
Characters
Plot
Writing
Swoon
Overall:
3.5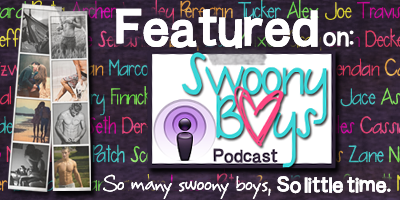 Related Posts