Finding Perfect

by Kendra C. Highley
Also by this author: Defying Gravity
Published by Entangled: Crush on September 14, 2015
Genres: Contemporary, Romance
Pages: 199
Goodreads

Buy the Book

How far will you go for perfection?

For "Perfect Paige" Westfield, today is "D" Day. As in, she just got one on her calculus test. With her dreams of Stanford, her reputation, and her parents' expectations at stake, Paige needs to find a way to save face before everything she's worked for goes up in flames.

Ben Franklin (yes, he's related) is from the wrong side of town, with the wrong clothes and the wrong kind of life. He also knows an opportunity when he sees one, and he'll be happy to tutor Paige—if she makes him into the kind of guy her best friend, the hottest girl in school, will date.

It's the perfect arrangement. And Paige is determined not even the inconvenient—and utterly imperfect—attraction simmering between her and Ben will ruin it…
This book was totally adorable.
The 411:
Paige gets Ben, the boy from the wrong side of the tracks, to tutor her when her dreams of going to Stanford are at risk. Ben is more than willing to tutor her–for a price. He wants a shot with her best friend. You know what happens–they fall for each other! You might think this has a cliché plot, and you'd be right, but we don't care. It was so cute and swoony and just …gah!

What We Loved:
We really enjoyed this storyline–it was fluffy but still had substance. There was some drama, but it wasn't ridiculous. We loved the characters and the way they fell in love.
"So…do you know how I feel about you now? Because I'll say it a thousand different ways if I have to."
Ben is the absolute sweetest. He's just all around a great guy. He's nerdy and swoonworthy and we love him so much!

Bottom Line:
If you're looking for a fast read with sweet characters and storyline you'll keep falling for, Finding Perfect is just what you need!

Verdict:
Rating Report
Cover
Characters
Plot
Writing
Swoon
Overall:
4.5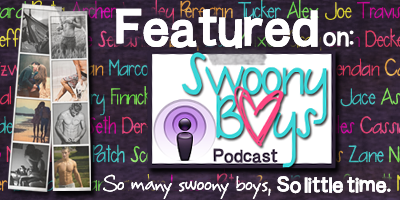 Related Posts