Life After Theft
by
Aprilynne Pike
Series:
Life After Theft #1
Published by
HarperTeen
on April 30, 2013
Genres:
Paranormal
Pages:
352
Goodreads
Buy the Book
Moving to a new high school sucks. Especially a rich-kid private school. With uniforms. But nothing is worse than finding out the first girl you meet is dead. And a klepto.

No one can see or hear Kimberlee except Jeff, so--in hopes of bringing an end to the snarkiest haunting in history--he agrees to help her complete her "unfinished business." But when the enmity between Kimberlee and Jeff's new crush, Sera, manages to continue posthumously, Jeff wonders if he's made the right choice.

Clash meets sass in this uproarious modern-day retelling of Baroness Orczy's <em>The Scarlet Pimpernel</em>.
The 411:
After a move from Phoenix to LA, Jeff is going through a lot changes. He's attending a new school, an exclusive private school in Santa Monica, where he quickly meets a beautiful girl named Kimberlee. The problem? She's a ghost and he's the only person in the world that can see her. She asks for his help to right her wrongs, and with some hesitation he goes along with it. But when he meets, Sera, Kimberlee's arch-enemy, things get even more complicated.

What We Loved:

One of the things we loved most is the character development that takes place in Life After Theft. We have several 'key players' that go through some big changes. It's done naturally and in ways that stay completely true to each character.
We also loved the uniqueness of the story line, especially that it's from a boys point-of-view. The events that happen in Jeff's life would have been so different if it was being told by a girl. We're so glad it was told the way it was.

Um…Not So Much:
Our biggest complaint with this one was the cover. You would never guess that this book was going to me male pov by looking at it. We know you're not suppose to judge a book by its cover, but this even stretched that a little. It actually took us a few paragraphs to realize that Jeff was not a girls nickname, but a boys name. Which is a shame because we think that if it screamed boy, even more people would put it at the very top of their to be read list.
Other than the cover, our only other complaint was plot-holes. There were times when we were amped up for a twist, or a little more depth, and were instead left wanting just a little more. That's not to say this isn't an enjoyable read, because it is, we just wish there had been more during certain parts.

The Boys:

Jeff was without a doubt our favorite part of this one. He is all boy. We loved being inside his head, and we loved the style Pike wrote his perspective in. He's a little bit of everything, a little nerdy, a lot sweet, and very laid back. He's the kind of guy that we would want to hang out with all the time. We think that girls will like him for his swooniness, and guy readers will like him for his…guyness.
We're not sure we were supposed to love Mikhail Hewitt as much as we did, but we couldn't help it. He's the jock who's really a big teddy bear. He loves his sister, and he's fiercely loyal. We couldn't help but compare him to Twilight's Emmett, and he definitely held his own.

The Girls:
We're not going to lie, we had a major love-hate relationship with Kimberlee. There were times when her bitchiness really got to us and we couldn't believe how horrible she was. But there were also times when we couldn't help but feel ridiculously sorry for her. She was without a doubt the deepest, and best developed character in the whole book and watching her transform from the beginning to the end was so much fun.
Kimberlee isn't the only girl we want to talk about, there's also Sera. We wish that we had liked Sera more, we wanted to, but  she just fell short for us. She got too upset about silly things, and not upset enough about bigger things. Her character was also slightly confusing. She went from one drastic to another and we're not sure it all matched up. Overall, we had a really hard time trusting her, but we were willing to give a little for Jeff.

Bottom Line:
Don't judge a book by its cover, read the summary. Keep that in mind and give this one a try.

Verdict: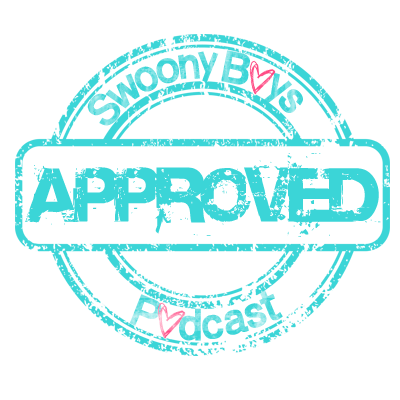 Other Books by Aprilynne Pike:
The Wings Series, including: Wings, Spells, Illusions, and Destined; One Day More, a Life After Theft novella; and Earthbound (coming out July 2013).
Other Life After Theft Posts:
Rating Report
Cover
Characters
Plot
Writing
Swoon
Overall:
3.5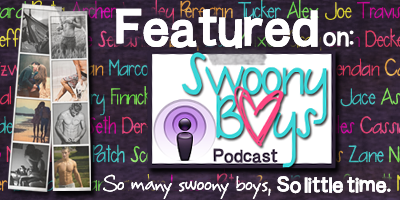 Related Posts