We have wanted to get our hands on this book ever since hearing about it forever ago. We ♥ Pride and Prejudice and haven't read anything else set during this time period (the Ice Age), so we were crazy excited to receive a review copy of this book. And when we were invited to participate in the blog tour, it was even better! We'll be sharing our thoughts on the book with you as well as a fun giveaway, but first, here's all you need to know about Ivory and Bone by Julie Eshbaugh:
***About Ivory and Bone***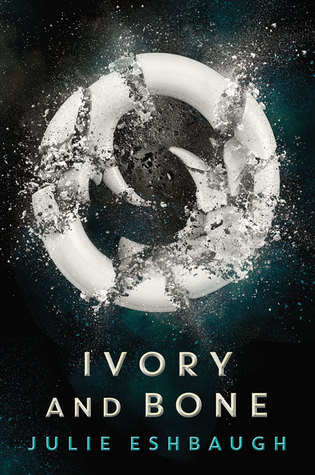 Ivory and Bone
by
Julie Eshbaugh
Series:
Ivory and Bone #1
Published by
HarperTeen
on June 7, 2016
Genres:
Historical
,
Retellings
,
Suspense
Pages:
384
Goodreads
Buy the Book
A prehistoric fantasy—with allusions to Pride and Prejudice.

Hunting, gathering, and keeping his family safe—that's the life seventeen-year-old Kol knows. Then bold, enigmatic Mya arrives from the south with her family, and Kol is captivated. He wants her to like and trust him, but any hopes of impressing her are ruined when he makes a careless—and nearly grave—mistake. However, there's something more to Mya's cool disdain…a history wrought with loss that comes to light when another clan arrives. With them is Lo, an enemy from Mya's past who Mya swears has ulterior motives.

As Kol gets to know Lo, tensions between Mya and Lo escalate until violence erupts. Faced with shattering losses, Kol is forced to question every person he's trusted. One thing is for sure: this was a war that Mya or Lo—Kol doesn't know which—had been planning all along.
***About Julie Eshbaugh***
Julie Eshbaugh is the author of the upcoming Ivory and Bone (HarperCollins, 2016). She used to have trouble staying in one spot, having lived in places as varied as Utah, France, and New York City. Julie eventually returned home to the Philadelphia area, where she now lives with her husband, son, cat and dog. Her favorite moments are when the unexpected happens and she cheers loudest when the pitcher gets a hit.
Find Julie Here: Website | Facebook | Twitter | Goodreads
***Our Thoughts***
The 411:
The story starts off in the present (well, their prehistoric present) with Kol and someone in the dark.
It's unnerving to be in a place so dark. It's even more unnerving to be here with you.
As the story progresses, we go back to the beginning of when Kol, the oldest son of the clan leader, first sees Mya, and how she basically knocked him for a loop from that first moment. We learn that five years ago, there was an issue that caused an allied clan to become enemies and leave. Some of the members return, including Mya, who Kol immediately can't get out of his mind. Kol's clan has no girls their age, and it's a problem, but it's not easygoing with Mya.
…if all the girls in your clan are as arrogant and rude as you are, I would rather be alone forever.
Kol's brother is instantly smitten with Mya's sister, but Mya isn't thrilled about that. She clearly is suspicious of Kol, his family, and their motivations. When a rival clan enters the picture, things get even more tangled up.

What We Loved:
The setting of this story sets it apart from any other book we've ever read, and we love that. It's obvious that Eshbaugh has done her research, and we felt like we were immersed in the culture and understood their triumphs, despairs, and practices. They hunt mammoths. They're nomads who make fire. There are saber-tooth tigers roaming around.
We love that Kol always notices sweet things about Mya. And there's some flailworthy stuff in here.
My heart gallops, but there's something else–a heavy ache, a hole behind my racing heart–a clutching hunger that claws at me, calling to my attention the soft curve of your throat, the warm glow of the skin just below your ear, the tension in your lips as they curl into a cryptic grin.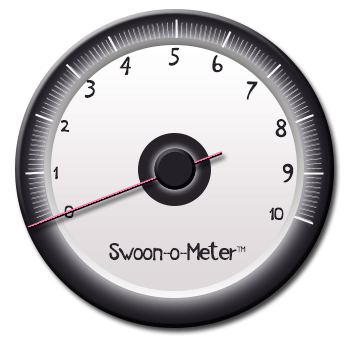 In case you can't tell, we really loved this story. We loved these characters and found it to be so interesting and original. And swoonworthy, even when you wouldn't expect it to be.
"I'm sorry," she says. "It's not that I don't want you to kiss me. I want you to, and I want to kiss you back. but kissing you just now made me forget everything else. And right now, there's too much I need to remember."

Um...Not So Much:
We'd like to say right off the bat that if we hadn't known this was a P&P retelling, we wouldn't have liked it as much. Part of the fun for us was determining who the characters were and their motivations, but we might not have cared as much if there weren't some semblances of Mr. Darcy and Elizabeth Bennett (and Jane, really). js.
I cannot divert from the path that leads to you.
There were some things we didn't understand, like why Kol tells Lo some things that he tells her, and some things we weren't crazy about. The pacing was pretty slow, and like we said, we wouldn't have loved it as much if it weren't for the P&P parallels.

What We Think Will Happen Next:
When we first read Ivory and Bone, it wasn't listed as part of a series. we really enjoyed Eshbaugh's writing and look forward to reading her future titles, but we're not sure how we feel about it not being standalone. We do think you can read only this and be satisfied with where the story ends up. We'll be reading whatever comes next, regardless.

Bottom Line:
With an original spin on a tried-and-true classic, Ivory and Bone by Julie Eshbaugh has a setting and storyline that will draw you in until the very last page.

Verdict:
***GIVEAWAY***
Win a Finished Copy of Ivory and Bone by Julie Eshbaugh
a Rafflecopter giveaway
Good luck and don't forget to check out the other stops on the blog tour for Ivory and Bone by Julie Eshbaugh!
Week 1:
Week 2: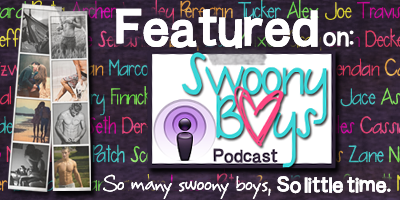 Related Posts