Brutal Youth
by
Anthony Breznican
Published by
St. Martin's Griffin
on June 10th 2014
Genres:
Contemporary
Pages:
432
Goodreads
Buy the Book
Three freshmen must join forces to survive at a troubled, working-class Catholic high school with a student body full of bullies and zealots, and a faculty that's even worse in Anthony Breznican's Brutal Youth.

With a plunging reputation and enrollment rate, Saint Michael's has become a crumbling dumping ground for expelled delinquents and a haven for the stridently religious when incoming freshman Peter Davidek signs up. On his first day, tensions are clearly on the rise as a picked-upon upperclassmen finally snaps, unleashing a violent attack on both the students who tormented him for so long, and the corrupt, petty faculty that let it happen. But within this desperate place, Peter befriends fellow freshmen Noah Stein, a volatile classmate whose face bears the scars of a hard-fighting past, and the beautiful but lonely Lorelei Paskal —so eager to become popular, she makes only enemies.

To even stand a chance at surviving their freshmen year, the trio must join forces as they navigate a bullying culture dominated by administrators like the once popular Ms. Bromine, their embittered guidance counselor, and Father Mercedes, the parish priest who plans to scapegoat the students as he makes off with church finances. A coming-of-age tale reversed, Brutal Youth follows these students as they discover that instead of growing older and wiser, going bad may be the only way to survive.
The whole idea for this book was intriguing to us as soon as we saw this book, and after reading it, it's very hard for us to articulate our thoughts on this one. It was so dark and intense, we couldn't put it down. It was definitely one of the most gripping books we've ever read, and though it's not something we would ever think would be on our favorites list–there's pretty much no swoon 😉 –we know we'll never forget how reading this made us feel.
The 411:
Incoming freshmen Noah, Peter, and Lorelei, set out to navigate through the treacherous waters of St. Michael's Catholic School, where bullying is rampant and is largely ignored by the faculty. That's really an understatement, but we've got to start somewhere.

What We Loved:
Like we said, this book is intense. It's unlike anything we've read before, which is sort of a blessing and a curse.
There are lots of characters, and lots of twists and turns. We really hope this book becomes a movie because it will be most excellent.
The mean-girls aspect definitely appealed to us.

Um...Not So Much:
We already mentioned that there is no swoon, and we mean it. Not one tiny smidgen of swoon. But besides that, we were just left…kind of bereft after reading this. View Spoiler »There is no HEA, but really, how could there be? « Hide Spoiler Also, it was kind of unrealistic. Yes, there are bullies. But would everyone in the lower classes have been victimized by all of the upperclassmen? TBH, it just wasn't our kind of book (see above re: swoon), but it made us feel things we haven't had to feel before, so we couldn't have a lower rating.
Also, we weren't big fans of Lorelei.

Bottom Line:
Emotional and intense, Brutal Youth by Anthony Breznican is filled with drama and will have you turning the pages, absorbing the words as fast as you can take them in.

Verdict:
Rating Report
Cover
Characters
Plot
Writing
Swoon
Overall:
4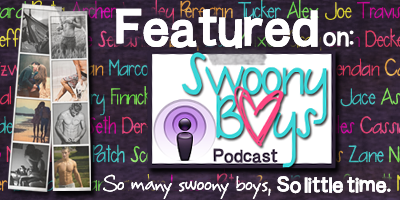 Related Posts