The Shadow Queen
by
C.J. Redwine
Series:
Ravenspire #1
Published by
Balzer & Bray
on February 16, 2016
Genres:
Adventure
,
Fantasy
,
Retellings
Pages:
387
Goodreads
Buy the Book
Lorelai Diederich, crown princess and fugitive at large, has one mission: kill the wicked queen who took both the Ravenspire throne and the life of her father. To do that, Lorelai needs to use the one weapon she and Queen Irina have in common—magic. She'll have to be stronger, faster, and more powerful than Irina, the most dangerous sorceress Ravenspire has ever seen.

In the neighboring kingdom of Eldr, when Prince Kol's father and older brother are killed by an invading army of magic-wielding ogres, the second-born prince is suddenly given the responsibility of saving his kingdom. To do that, Kol needs magic—and the only way to get it is to make a deal with the queen of Ravenspire, promise to become her personal huntsman…and bring her Lorelai's heart.

But Lorelai is nothing like Kol expected—beautiful, fierce, and unstoppable—and despite dark magic, Lorelai is drawn in by the passionate and troubled king. Fighting to stay one step ahead of the dragon huntsman—who she likes far more than she should—Lorelai does everything in her power to ruin the wicked queen. But Irina isn't going down without a fight, and her final move may cost the princess the one thing she still has left to lose.
We wish this book had come out at a different time. There are already so many retellings, especially focused on Snow White, and we want this to be a movie. Or a mini-series. Or replace the nightly news.
Because it's awesome.
The 411:
You guise (sort of) know the story. Long ago, in the kingdom of Ravenspire, Princess Lorelai's father, the king, remarried her aunt, Irina (the queen's sister), after her mother died. Lorelai was happy about it because she loved Irina. Irina taught Lorelai all about her powers and they were very close–until Irina killed her father and tried to kill Lorelai and her brother, Leo. Fast forward nine years and Lorelai, Leo, and their care-taker, Gabril, a loyal king's guard, have been in hiding. They're kind of Robin Hood-esque in that they steal from the rich and give to the poor. But Ravenspire is in peril as its evil queen takes everything for herself and leaves its people with nothing. Lorelai has been plotting to take back the throne and realizes it's finally time to do so, even though she thinks her powers are no match for Irina's.
Meanwhile in a neighboring kingdom of dragon-shifters, Prince Kol is devastated when he learns that almost his entire family was wiped out, including his father (the king), his mother (the queen), and his older brother, who was always intended for the throne. Now party-boy Kol has to take on a responsibility he never expected and certainly isn't prepared for. His only option to save his kingdom is to travel to Ravenspire to appeal to Irina, the most powerful sorceress in all the lands.
He would figure out how to lead his people. How to protect them. He would become the kind of ruler he could be proud of, or he would die trying.
After learning that Lorelai is alive and well and holds more power than she expected, Irina agrees to assist Kol and his kingdom, with one condition: bring her Lorelai's heart. Kol makes a pact with Irina, the impact of which he does not understand.
He wasn't a predator. The princess wasn't prey. But Eldr was falling, and Queen Irina was its only hope. Could he really balk at hunting down the princess when the alternative was the destruction of his kingdom?"
You know what happens–Kol hunts down Lorelai and is surprised to find out he's got a connection to the princess he's sworn to destroy. Will he be able to resist the magical pact he's made with Irina? Will Lorelai ever be able to trust him if she knows why he tracked her down?

What We Loved:
We loved C.J. Redwine's Defiance Series and feel like it's one of the most under-appreciated series out there. It had everything–page-turning action, great storyline, hella swoon–and The Shadow Queen just shows how awesome Redwine really is. She took a classic tale that's been almost over-played and twisted it into its own story and added dragons. #DragonsFTMFW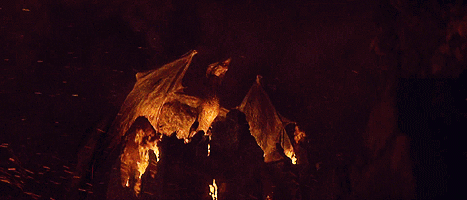 There were so many things to love about this book, the first of which we'll mention is the swoon:
His heart beat faster, and warmth unfurled in his stomach as he stared at her mouth and imagined thanking the courageous, beautiful princess of Ravenspire with a kiss.
Kol and Lorelai's connection was so deep and true, we couldn't help but root for them. We loved all the different kinds of love that are in The Shadow Queen–not just romantic love, but parental love, sibling love, love of country, and friendship. We loved that Lorelai had people who believed in her, even when she couldn't believe in herself:
You don't have to fear what you are, Lorelai.
Lorelai was a force to be reckoned with, and we loved how fierce and brave she was, all while being authentic and vulnerable. We also loved Kol's friends and how protective they were of him, and we really loved Sasha.

Um...Not So Much:
There were a few nit-picky things that we didn't love, including some decisions that some of the characters made in a moment that we don't think they would have made them. And there's definitely some deep sadness that we wish hadn't had to have happened, but we understand it.

Bottom Line:
Overall, The Shadow Queen was an amazing book, and we can't wait to see where this series takes us next. (Raise your hands for Prince Philip!) Whether you're a fan of retellings or not, The Shadow Queen by C.J. Redwine is a must-read.

Verdict:
Rating Report
Cover
Characters
Plot
Writing
Swoon
Overall:
4.5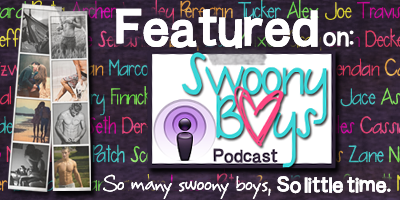 Related Posts