It's DAY TWO of our Thanksgiving Author Hop! Each day we are featuring one of our favorite authors and their books so you can get to know them a little bit better. Today is all about Mari Mancusi. Back in 2012 we got an ARC of Scorched… and I guess you could say the rest is history. Not only does she write about swoony boys, kick-ass heroines, and dragons— Mari is also one of the sweetest and funniest authors we've had the chance to get to know.
Today she's sharing one of her favorite Thanksgiving Recipes with you! We are also sharing a little about her and Scorched at the bottom of the post. Don't forget to enter our giveaway. A copy of Scorched will definitely be included! Are you ready to get to know her & her book a little better? Let's get started…
LEFTOVER TURKEY PIE
by Mari Mancusi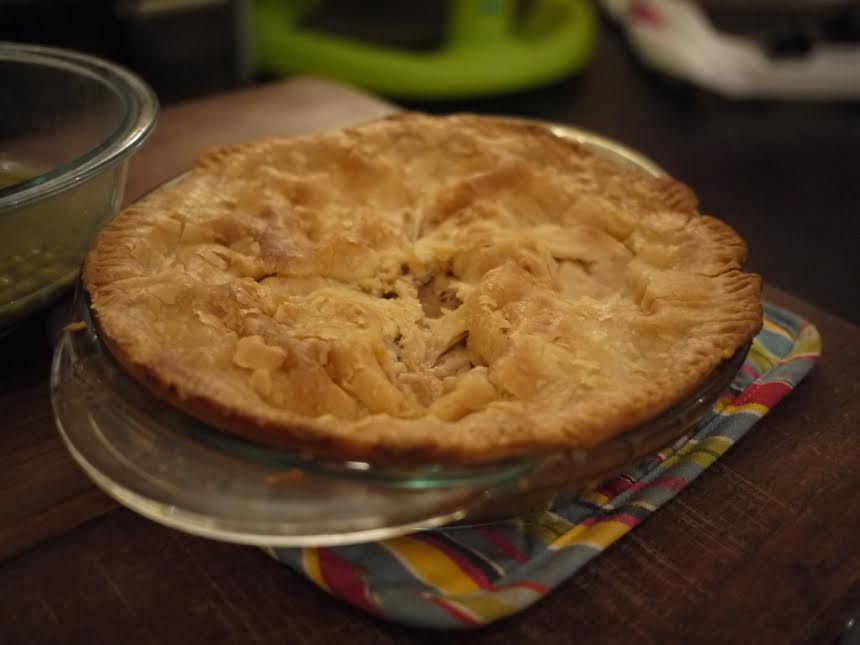 One of my favorite things about Thanksgiving has always been the leftovers! No matter how many people come to dinner, there always seems to be plenty left to munch on for the next week or so. But sometimes you have so much leftover turkey you couldn't possibly eat it before it went bad. Or you're just sick of turkey!
In my family, we've come up with a solution. Turkey pies. You can make them, freeze them, then take them out weeks later for a delicious feast.
And best of all – they take barely any time to make!
First, you need piecrust. You can make it from scratch, but the holidays are busy and you've got new books to read! Book boyfriends to swoon over. And no one's going to judge if you grab a Pillsbury refrigerated piecrust and use that instead. Trust me – Great Aunt Mildred will never know the difference!
Place the bottom crust into a pie plate. Then fill the pie about halfway with pieces of turkey. I like to make a dark meat pie and a light meat pie as people obviously have their preferences. But you can mix them up if you don't have a ton of turkey left.
Then you need gravy. LOTS of gravy. I like to mix the gravy packets you buy in the store with the grease you collected from the turkey while cooking it. But you can make your own from scratch or mix the packets with water as directed. The point is, you're going to need quite a bit. I'd guess about four packets per pie.
Once the gravy is cooked, pour it over the turkey and into the pie plate. Don't fill it too high—or you'll have it overflow during cooking. But get enough to keep all the turkey submerged.
Next, put the top crust on. Press down on the edges with a fork to seal it best you can—else you're going to end up with gravy leakage. Then add a slit or a couple holes in the middle.
Now you're ready to cook! (See, I told you this was simple!) Or you can freeze the uncooked pie by until you're ready to eat it. This way you will be excited to eat turkey again when you finally pull it out – weeks or months down the road.
Since the turkey and gravy are pre-cooked, you only have to worry about the crust browning. Cover the edges with foil to prevent them from getting too crispy. Uncover them for the last ten minutes to make them nice and brown.
Heat the oven to 375 and cook for about 30 minutes. (Or a little longer if you don't thaw them first after taking them out of the freezer.)
These pies are super simple, but super tasty. And a great excuse to eat turkey more than once a year!
***Meet Mari Mancusi***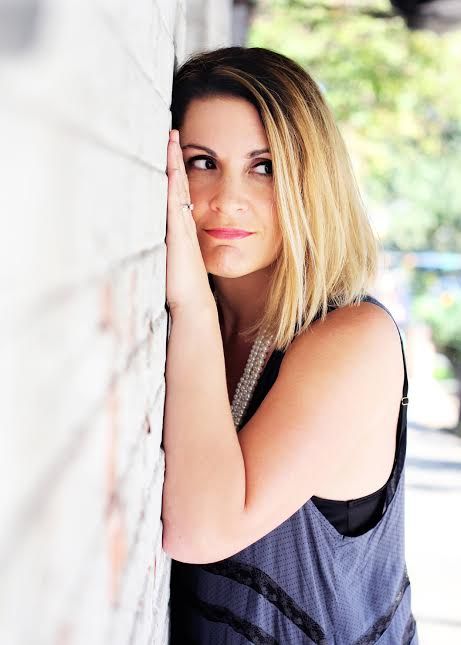 Mari Mancusi always wanted a dragon as a pet. Unfortunately the fire insurance premiums proved a bit too large and her house a bit too small–so she chose to write about them instead. Today she works as an award-winning young adult author and freelance television producer, for which she has won two Emmys.
When not writing about fanciful creatures of myth and legend, Mari enjoys traveling, cosplay, snowboarding, watching cheesy (and scary) horror movies, and her favorite guilty pleasure—playing videogames. A graduate of Boston University, she lives in Austin, Texas with her husband Jacob, daughter Avalon, and their two dogs.
Find Mari Here:
Website | Twitter | Instagram | Goodreads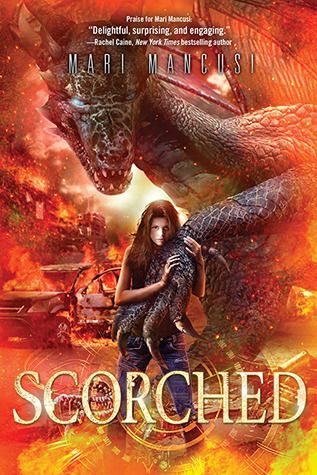 Scorched by Mari Mancusi
Also by this author: Scorched
Series: Scorched #1
Also in this series: Scorched
Published by Sourcebooks, Sourcebooks Fire on September 3rd, 2013
Genres: Fantasy
Pages: 352
Goodreads Buy the Book

Trinity
Don't leave me here... It starts with a whisper. At first Trinity thinks she's going crazy. It wouldn't be a big surprise—her grandpa firmly believes there's a genuine dragon egg in their dusty little West Texas town. But this voice is real, and it's begging for her protection. Even if no one else can hear it...

Connor
He's come from a future scorched by dragonfire. His mission: Find the girl. Destroy the egg. Save the world.

Caleb
He's everything his twin brother Connor hates: cocky, undisciplined, and obsessed with saving dragons.

Trinity has no idea which brother to believe. All she has to go by is the voice in her head—a dragon that won't be tamed.
***GIVEAWAY***
Win Our Thanksgiving Author Hop Prize Pack
a Rafflecopter giveaway
Good luck and happy swooning!


Make sure you come back tomorrow for DAY THREE!
And check out Day 1: SJ Kincaid Here
Head over to Fiction Fare to check out their featured author
& enter to win their stack of books!
Save
Save
Related Posts