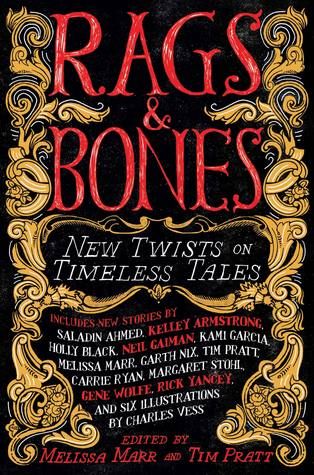 Rags & Bones: New Twists on Timeless Tales
by
Carrie Ryan
,
Garth Nix
,
Gene Wolfe
,
Holly Black
,
Kami Garcia
,
Kelley Armstrong
,
Margaret Stohl
,
Melissa Marr
,
Neil Gaiman
,
Rick Yancey
,
Saladin Ahmed
,
Tim Pratt
Also by this author:
Slasher Girls and Monster Boys
,
How the King of Elfhame Learned To Hate Stories
,
My True Love Gave to Me: Twelve Holiday Stories
Published by
Little Brown Books for Young Readers
on October 22, 2013
Genres:
Dystopian
,
Fantasy
,
Paranormal
,
Sci-Fi
Pages:
368
Goodreads
Buy the Book
The best writers of our generation retell the classics.

Literature is filled with sexy, deadly, and downright twisted tales. In this collection, award-winning and bestselling authors reimagine their favorite classic stories, ones that have inspired, awed, and enraged them; ones that have become ingrained in modern culture; and ones that have been too long overlooked. They take these stories and boil them down to their bones, and then reassemble them for a new generation of readers.

Today's most acclaimed authors use their own unique styles to rebuild these twelve timeless stories:

Sir Edmund Spenser's The Faerie Queene - Saladin Ahmed
W. W. Jacobs's "The Monkey's Paw" - Kelley Armstrong
Joseph Sheridan Le Fanu's "Carmilla" - Holly Black
"Sleeping Beauty" - Neil Gaiman
The Brothers Grimm's "Rumpelstiltskin" - Kami Garcia
Kate Chopin's The Awakening - Melissa Marr
Rudyard Kipling's "The Man Who Would Be King" - Garth Nix
Henry James's "The Jolly Corner" - Tim Pratt
E. M. Forster's "The Machine Stops" - Carrie Ryan
Horace Walpole's The Castle of Otranto - Margaret Stohl
William Seabrook's "The Caged White Werewolf of the Saraban" - Gene Wolfe
Nathaniel Hawthorne's "The Birth-Mark" - Rick Yancey
And six illustrations by Charles Vess.
The 411:
Twelve contemporary authors disassembled and reimagine aspects of twelve timeless stories, ranging from fantasy and science fiction to literary classics. Melissa Marr and Tim Pratt contributed to and edited this compilation of works by such respected and loved authors as Neil Gaiman, Holly Black, and Carrie Ryan. Even though we each had things we liked (and didn't like), there is truly something here for everyone.
We thought we'd tell you about each of the stories included in Rags & Bones:
That the Machine May Progress Eternally by Carrie Ryan
This is a stiflingly claustrophobic other side of
The Machine Stops
with terrifyingly vivid imagery and a depressing second half. We're actually a little claustrophobic and couldn't breathe for the first half of this tale, then were basically nauseated by the utterly depressive state of the character ultimately submitting to The Machine. The line "the weight of the dirt resting between him and the surface" is sort of the moment of transition, when he succumbs to the supposed comfort of The Machine. We can't say we liked it, but it certainly affected us.
Losing Her Divinity by Garth Nix
This story was written as a dramatic monologue with the writer character telling the story of the wayward goddesses in the past as well as what is happening to him in the present. It's humorous. We found ourselves giggling out loud more than once.
The Sleeper and the Spindle by Neil Gaiman
We don't have a lot to say about this other than it's what you'd expect from a storyteller such as Gaiman on an idea such as this. It's unique and engaging and almost unrecognizable from the original source–
Sleeping Beauty
. You can tell he's held this story inside his head with care until just the right time to tell it.
The Cold Corner by Tim Pratt
"This road trip was supposed to help me settle the question of who I was and what I wanted, but it wasn't working so far."
This tale is told in a familiar and contemporary style and timeframe. The tone is sardonic if not blase, but the landscape is lush and lulling, and semi-dreamlike. Also, we felt like we were sitting right next to the main character, Terry, throughout, experiencing it as he was. The conversational narrative made it feel like we were friends having coffee. This is one of our favorites of what we read, simply for what we've told you about it so far, but it's also an interesting angle on the examination of "what might have been."
Millcara by Holly Black
Kind of pretentious and tedious. We love vampire tales,
Carmilla
included, so we were disappointed by the telling of this side of the tale. Maybe it's just the tone, but it kind of made our skin crawl.
When First We Were Gods by Rick Yancey
This is a future where the elite population of humankind is granted immortality based on a piece of technology called Transfers, which is super freaking creepy body jumping type of stuff. We liked the prose and the cultural references (laughed out loud the Gingrich Memorial Gardens on Moon Base Alpha), though. And it's a love story!
Sirocco by Margaret Stohl
This tale takes place on a modern-day film production set and follows the story of
The Castle of Otranto
, which is considered to be the first Gothic novel. We liked the life imitating art aspect and really liked Theo. The end was a little unexpected, but we liked this one–it made us laugh and swoon a little bit, too.
Awakened by Melissa Marr
A truly refreshing tale, we loved Marr's retelling of Kate Chopin's
The Awakening
. Even though she
completely
changed the characters and their motivations, the feelings were all there.
I want passion, true love with a man some day in the distant future who is so overcome with love that he'll accept me for who and what I am. I want a man who did not trap me, who will not keep me in a cage. There is no happiness inside a cage, no matter how gilded.
The subject matter is definitely not for everyone–the main character, Eden, is literally held captive, but we really loved the way this one turned out.
New Chicago by Kelley Armstrong
Set in futuresque New Chicago, this retelling of
The Monkey's Paw
has a dystopian, post-apocalyptic spin on it. It stays pretty true to the story, but we found ourselves empathizing a little more with the main characters this time around.
The Soul Collector by Kami Garcia
This was an interesting twist on
Rumpelstiltskin
told in a modern-day drug-and-prostitution-fueled setting. We liked the exchanges the Soul Collector made with the main character, Petra, but ultimately didn't like how far it deviated from the true story in the end.
Without Faith, Without Law, Without Joy by Saladin Ahmed
This retelling of
The Faerie Queen
was almost lyrical and quite poetic. The ending was perfect, but we didn't particularly like this one.
Uncaged by Gene Wolfe
We weren't familiar with the story that inspired this retelling,
The Caged White Werewolf of the Saraban
. This story was okay. We didn't empathize or feel a connection with any of the characters.
Bottom Line:
Twelve tales, ranging from fantasy to sci-fi to just plain out there, Rags & Bones has something that will appeal to every reader.
Verdict: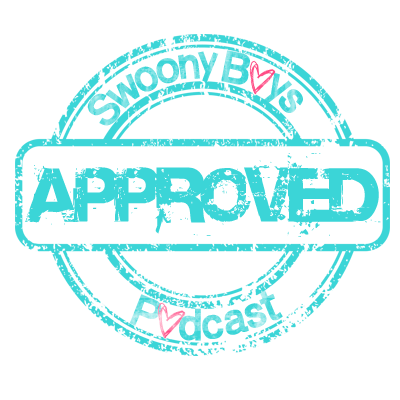 Rating Report
Cover
Characters
Plot
Writing
Overall:
4
Rags & Bones hits shelves on October 22, 2013, and is perfect for readers who love retellings, creepy tales, and just good story-telling in general. If you can't wait to get your hands on this one, you're in luck because we've got a copy to give away! Enter through the rafflecopter below.
a Rafflecopter giveaway
How about you? Do you like reading retellings? What's your favorite one so far?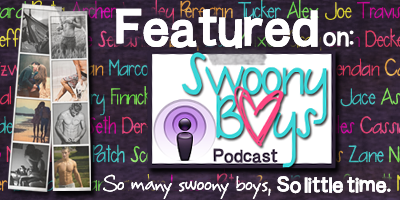 Related Posts