We're thrilled to be participating in the blog tour for Love and Other Alien Experiences by Kerry Winfrey. We can't wait to share our thoughts on this book, but first, here's the 411:
***About the Book***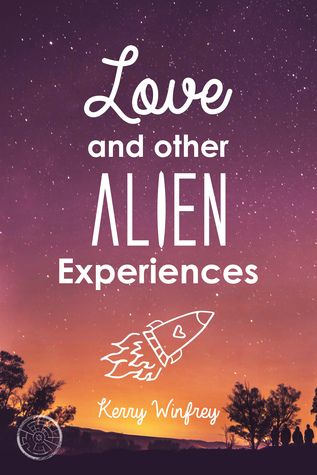 Love and Other Alien Experiences
by
Kerry Winfrey
Published by
The Studio
on November 10th, 2015
Genres:
Contemporary
,
Contemporary Romance
Goodreads
Buy the Book
In this heartwarming debut by HelloGiggles blogger Kerry Winfrey, a young agoraphobe begins a journey of first love that leads her to the true meaning of home—just by taking one small step outside of her house.

My name is Mallory Sullivan.

My therapist says I have an anxiety disorder.

My brother says I'm an "optimistic recluse."

Everybody else says I'm a freak.

And they kind of have a point, because I haven't left the house in 67 days and only attend class via the webcam on my laptop. The person I talk to the most other than my mom and brother is the completely obnoxious BeamMeUp, and all we do is argue on New Mexico's premiere alien message board.

But after yesterday, I have something: a chance. If I can win the homecoming crown by convincing resident hot popular guy and Friday Night Lights spawn Brad Kirkpatrick to go as my date, then maybe #stayathome will never appear next to the name @Mallory_Sullivan ever again.

First, I have to leave my room.
***Book Trailer***
***Our Review***
The 411:
Mallory hasn't been out of the house since her dad left. She's agoraphobic. But when she's nominated for homecoming queen she doesn't know what to do. Can she win the crown and the guy? Or will she be stuck inside forever?

What We Loved:
We were so excited to crack the cover of this one. What we found inside kept that feeling alive. Here are a few of our favorite things:
So Contemporary– We have been reading a lot of "heavy" books lately and this was just what we needed after that. It's lighthearted, fun, and easy to read. Just what we were looking for.
The Characters– Our favorite part about this book had to be the characters. There's someone for everyone. Someone to root for, someone to swoon over, someone to empathize with, and even someone to roll your eyes at and hate a little. You won't be able to get enough of this cast.
Real Issues– Even with its easy to read nature, Love and Other Alien Experiences touches on very important and very real issues. Abandonment, bullying, anxiety, and fear. It's all there.
"I lean over and give him one quick kiss. This is it. This is where I belong. This is home."

Bottom Line:
Love and other Alien Experiences is full of quirk and adorable swoon. You will race through its pages and fall in love with its characters. This is the type of debut novel that will leave you with a smile on your face.

Verdict:
Rating Report
Cover
Characters
Plot
Writing
Swoon
Overall:
3.5
***About Kerry Winfrey***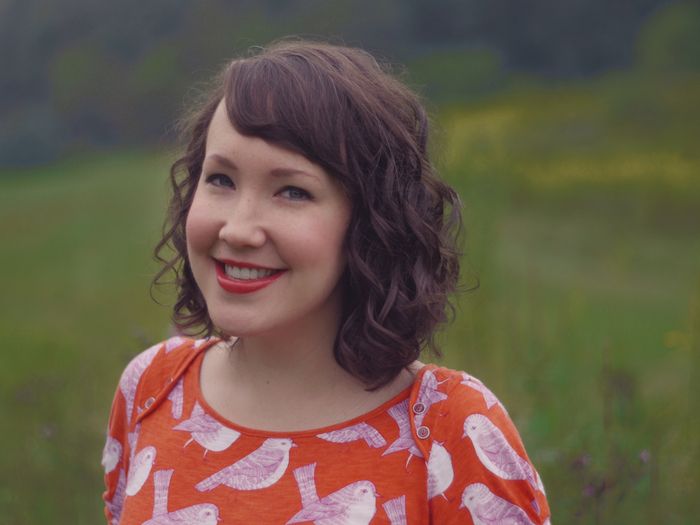 Kerry Winfrey grew up in Bellville, Ohio, where she spent most of her time reading inappropriate books at the library. Not much has changed. Kerry writes for HelloGiggles and blogs at welcometoladyville.com. She lives in Columbus, Ohio with her husband and their dog, Merlin. You can find her on Twitter @KerryAnn. photo copyright Alex Winfrey
Find Kerry Here:
Website | Instagram | Twitter | Goodreads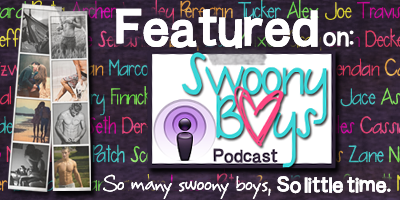 Related Posts