Welcome to Swoony Boys Podcast! Today is our stop on the tour for The Memory Painter hosted by Me, My Shelf and I. We're excited to share our thoughts on the book and author, Gwendolyn Womack, with you today. While you're here, don't forget to enter the giveaway at the bottom of the post! You don't want to miss it! Here we go:
*****
The Memory Painter by Gwendolyn Womack
Published by Macmillan, Picador on April 28th, 2015
Genres: Sci-Fi
Pages: 336
Goodreads Buy the Book

Two lovers who have traveled across time. A team of scientists at the cutting edge of memory research. A miracle drug that unlocks an ancient mystery.

Bryan Pierce is an internationally famous artist whose paintings have dazzled the world. But there's a secret to his success: Every canvas is inspired by an unusually vivid dream. When Bryan awakes, he possesses extraordinary new skills...like the ability to speak obscure languages and an inexplicable genius for chess. All his life, he has wondered if his dreams are recollections, if he is re-experiencing other people's lives.

Linz Jacobs is a brilliant neurogeneticist, absorbed in decoding the genes that help the brain make memories, until she is confronted with an exact rendering of a recurring nightmare at one of Bryan's shows. She tracks down the elusive artist, and their meeting triggers Bryan's most powerful dream yet: visions of a team of scientists who, on the verge of discovering a cure for Alzheimer's, died in a lab explosion decades ago.

As Bryan becomes obsessed with the mysterious circumstances surrounding the scientists' deaths, his dreams begin to reveal what happened at the lab, as well as a deeper mystery that may lead all the way to ancient Egypt. Together, Bryan and Linz start to discern a pattern. But a deadly enemy watches their every move, and he will stop at nothing to ensure that the past stays buried.

A taut thriller and a timeless love story spanning six continents and 10,000 years of history, The Memory Painter by Gwendolyn Womack is a riveting debut novel unlike any you've ever read.
***Book Trailer***
***REVIEW***
What We Loved:
The Memory Painter is the kind of sci-fi novel that makes you fall in love with the genre. It had everything we wanted. There are plot twists, time travel, and two characters who love one another and find each other over and over in different lives. It is the kind of book that after you've turned the last page you continue thinking about it for days. Some of our favorite things include:
The Characters– We fell in love with Bryan and Linz right away. We were rooting for them from beginning to end. Why? Because they are well developed, real characters that make you feel everything they are feeling.
Third Person Point of View– Normally this would actually be in the 'things we don't like' category, but it just works here. Like we already said, the main characters were so well written that we had no issue with their povs. They were extremely distinct and we had no problem feeling like we were getting to know them both.
The Plot– We loved learning about Bryan and Linz's past lives. We loved trying to figure things out right along with them. The plot was beautifully woven, engaging, romantic- basically it was perfect.

The Love Story– It probably comes as no surprise that this was our favorite part. These two characters have been in love hundreds of times. Hundreds. And yet, they always find each other, no matter how many times they are separated they come back together. Is there anything more heartbreaking and more romantic than that? The answer is no.

Bottom Line:
Gwendolyn Womack has crafted a beautifully romantic sci-fi that will grab you from page one and keeping you guessing until the very last sentence. The Memory Painter is the kind of debut novel you don't want to miss.

Verdict:
Rating Report
Cover
Characters
Plot
Writing
Swoon
Overall:
4.5
***About Gwendolyn Womack***
Originally from Houston, Texas, Gwendolyn Womack began writing theater plays in college while freezing in the tundra at the University of Alaska, Fairbanks. During that time she lived in St. Petersburg, Russia on an independent study working with theater companies. She went on to receive an MFA from California Institute of the Arts in Directing theater and film where she was encouraged to write her own material. After graduating she focused on writing feature screenplays and was a semi-finalist in the Academy's Nicholl Fellowship. In 2009 she moved to Japan and began to write THE MEMORY PAINTER the following year. Currently she resides in Southern California with her husband and son where she can be found at the keyboard working on her next novel. THE MEMORY PAINTER is her first novel.
Find Gwendolyn Here:
Website | Twitter | Facebook | Pinterest | Goodreads
***GIVEAWAY***
Must be 13+ To Enter | Open US Only.
a Rafflecopter giveaway
Good luck to all of you!
Click the image below to check out the full tour schedule!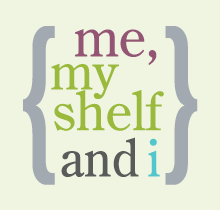 Related Posts