Subway Love
by
Nora Raleigh Baskin
Published by
Candlewick Press
on May 13, 2014
Genres:
Contemporary
,
Sci-Fi
Pages:
224
Goodreads
Buy the Book
What if destiny leads you to your soul mate, but the laws of time conspire to keep you apart?

If her parents had never divorced, Laura wouldn't have to live in the shadow of Bruce, her mom's unpredictable boyfriend. Her mom wouldn't say things like "Be groovy," and Laura wouldn't panic every weekend on the way to Dad's Manhattan apartment. But when Laura spots a boy on a facing platform, lifting a camera to his face, looking right at her, Laura feels anything but afraid, and she can't forget him. Jonas, meanwhile, thinks nonstop about the pretty hippie girl he glimpsed on the platform — trying to comprehend how she vanished, but mostly wondering whether he will see her again in a city of millions — and whether if he searches, he would have any chance of finding her.

In a lyrical meditation on love, Nora Raleigh Baskin explores the soul's ability to connect, and heal, outside the bounds of time and reason.

Time-travel is definitely a story-line that intrigues us. Subway Love has a great idea and good characters, but something was missing for us. We just didn't love it.

The 411:
15 year-old Laura remembers the good times–when her parents were still together, when her brother wasn't strung out on drugs, when her mom didn't have a creepy, abusive boyfriend. She meets a mysterious boy on a subway and after a few chance encounters and stolen kisses, she begins to question everything she thought she knew.
Jonas meets a hippie girl on the subway and can't get her out of his head. With missed connections, mysterious disappearances, and her lack of knowledge of modern technology, Jonah starts to piece together what's going on and finally asks the question:
"So, what year is it?"
The pair try to figure out how they can see each other and what's so magical about the subway train they always seem to find themselves on. There's also a mysterious tagger, Max, who seems to have figured out that time and space seem to cease to exist for Laura and Jonah.

What We Loved:
We liked these characters and loved how realistic their reactions to each other were. The time-travel aspect was seamless. It was well-written and was a quick read.

Um...Not So Much:
We don't want to give away everything, but the thing that didn't work for us was how it ended. We felt like all this buildup…then we don't even know. That's all we can really say about it.
We wanted more to the story. More to why they make the choices in the end that they make. Maybe we just didn't get it.

The Boys:
Jonas Goldman was a sweet kid. He had some swoony moments.
Jonas had no intention of not seeing Laura again, even if it meant meeting her on the subway in the middle of the night for the rest of his life; living on a diet of Chinese takeout; raising their children to be careful of the third rail; growing old and dying with nothing but an MTA MetroCard in his pocket. There had to be a way to make this work, to make this right. To make it real…

The Girls:
Laura was a sweet girl. She was also a victim, wanting someone to love her and notice her. We liked her reactions to things, especially when she was trying to figure out why Jonas hadn't called her.

Bottom Line:
Not your typical time-travel thriller, Subway Love features characters who face deep emotional issues and left us wanting more to their story.

Verdict: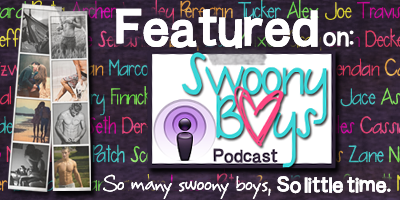 Related Posts