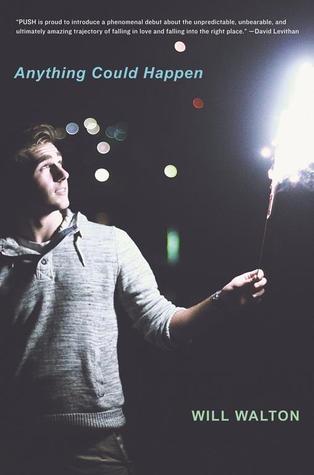 Anything Could Happen
by
Will Walton
Published by
Push
on May 26, 2015
Genres:
Contemporary
Pages:
288
Goodreads
Buy the Book
When you're in love with the wrong person for the right reasons, anything could happen.

Tretch lives in a very small town where everybody's in everybody else's business. Which makes it hard for him to be in love with his straight best friend. For his part, Matt is completely oblivious to the way Tretch feels – and Tretch can't tell whether that makes it better or worse.

The problem with living a lie is that the lie can slowly become your life. For Tretch, the problem isn't just with Matt. His family has no idea who he really is and what he's really thinking. The girl at the local bookstore has no clue how off-base her crush on him is. And the guy at school who's a thorn in Tretch's side doesn't realize how close to the truth he's hitting.

Tretch has spent a lot of time dancing alone in his room, but now he's got to step outside his comfort zone and into the wider world. Because like love, a true self can rarely be contained.

Anything Could Happen is a poignant, hard-hitting exploration of love and friendship, a provocative debut that shows that sometimes we have to let things fall apart before we can make them whole again.
Anything Could Happen is the debut novel of Will Walton. It's sweet and poignant and such a testament to the sometimes, oftentimes, heartbreak of growing up. Walton immaculately captures that feeling of first love, the terrifying, exciting feelings that so takeover your every thought and action. There are lots of books out there covering the same topics—coming out, first love, discovering your parents aren't quite the perfect people you imagine and wish them to be, the importance of family—but few will leave you feeling like Anything Could Happen will.


The 411:
Anything Could Happen is a story that truly shows … Anything Could Happen, sometimes the things you least expect. Growing up is hard, being true to yourself is even harder, but in the end, it's your family and friends that will make all the difference.

What We Loved:
Well, first and foremost… Tretch. He's quirky and endearing, and so SO adorkable. He's definitely relatable and we LOVED that. He's not perfect. He's bratty at times (but what teenaged boy isn't?), he's emotional and somewhat sheltered and perhaps even a bit naïve. But he's just so awesome. We loved his friendship with Matt, and though our hearts sometimes ached for his unrequited crush on his best friend, their friendship was true and beautiful.
"I can't help but be happy for him. Honest. I'm not even faking when I say that. I mean, sure, I probably know somewhere in my brain that I'll be sad about it later, but who would rather feel that, right?"
*sigh* Crushes are sooooo hard!
We loved his brother, Joe, and their relationship. We loved his relationship with his parents and grandparents, too. The family vibe Will Walton envelops his readers in is wonderful. So warm and comfortable, it truly feels like coming home, to that one place where you're safe and protected and most of all… loved. We LOVED that Tretch spent his time by himself choreographing dance moves and that he got his time to strut his stuff when he least expected it.
And we loved these lines right at the very beginning because it totally sets the tone for the entire book.
Matt's hand did not let go.

I closed my eyes. I felt everyone else on one side of me—my mom, my dad, and my brother. And on the other side—Matt, whose smile with the gap in it made me want to hug not just him but his entire world close to me, who somehow in that moment made me believe that bringing both his and my worlds together could happen, like there wouldn't be any struggle involved.

You're in love, Tretch—the thought came to me as Reverend Greene called the meditation to an end, saying, "Oh Lord God, please help us to hold fast to that which is good—which is everything—in this lifetime." When she said "Amen," I let go of his hand. Physically, I mean, I let go of his hand. The rest of me held on.

Um...Not So Much:
Well, honestly, not a thing. This book is pretty much pure perfection from word one all the way through until the last. The characters are complex and so real, the writing so true and honest that you'll fall in love immediately.

Bottom Line:
This book is for anyone who believes in the power of love and family and friendship and that truly, anything can happen.

Verdict:
Rating Report
Cover
Characters
Plot
Writing
Swoon
Overall:
4.5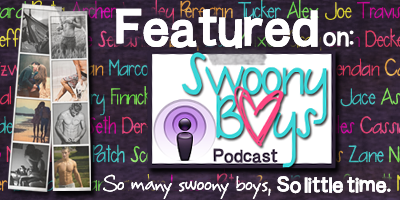 Related Posts