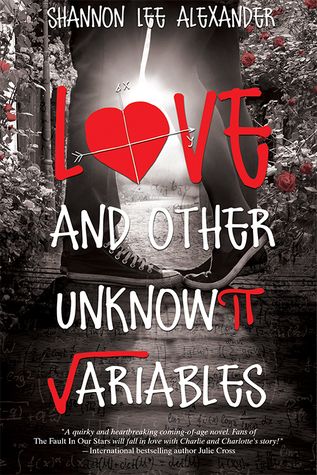 Love and Other Unknown Variables
by
Shannon Lee Alexander
Also by this author:
Life After Juliet
Published by
Entangled Teen
on October 7, 2014
Genres:
Contemporary
,
Romance
Pages:
350
Goodreads
Buy the Book
Charlie Hanson has a clear vision of his future. A senior at Brighton School of Mathematics and Science, he knows he'll graduate, go to MIT, and inevitably discover solutions to the universe's greatest unanswered questions. He's that smart. But Charlie's future blurs the moment he reaches out to touch the tattoo on a beautiful girl's neck.

The future has never seemed very kind to Charlotte Finch, so she's counting on the present. She's not impressed by the strange boy at the donut shop—until she learns he's a student at Brighton where her sister has just taken a job as the English teacher. With her encouragement, Charlie orchestrates the most effective prank campaign in Brighton history. But, in doing so, he puts his own future in jeopardy.

By the time he learns she's ill—and that the pranks were a way to distract Ms. Finch from Charlotte's illness—Charlotte's gravitational pull is too great to overcome. Soon he must choose between the familiar formulas he's always relied on or the girl he's falling for (at far more than 32 feet per second squared).
We can't believe that this is Shannon Lee Alexander's debut. All the flails. All the fun. All the feels.
The 411:
MIT-bound nerd Charlie Hanson's world is completely changed when he notices a girl with a tattoo on her neck in line in front of him. He can't help but to touch her, and their connection is instantaneous. Whirlwind artsy Charlotte, coincidentally also referred to as Charlie, is new in town–her sister just became the English teacher at Charlie's school. Talk about a small world; Charlotte is Charlie's sister's new BFF, so of course you know sparks are flying. When Charlotte finds out Charlie and his fellow classmates are the ones behind all the shenanigans that get pulled on her sister, she surprisingly doesn't tell him to stop–she encourages it. Charlotte has a big secret–one that she doesn't want too much focus on.

What We Loved:
We loved pretty much everything about this book. We loved the pacing and the angst. We loved watching Charlotte and Charlie fall in love. Sometimes math and science can't fix everything, and the development of Charlie's character through it all was wonderful. We loved the pensiveness of this book and how insightful it was.
Time is fluid. The faster your world spins out of control, the slower timer crawls. The more time you need, the less you're sure to get.
We loved the chemistry between Charlie and Charlotte. If you're a fan of strong friendships, you're going to love this book. We can't wait to see what Alexander comes up with next.

Bottom Line:
Heartbreaking and real, Love and Other Unknown Variables will have readers experiencing the soaring heights of first-time love with whip-smart characters reminiscent of a John Green novel.

Verdict:
Rating Report
Cover
Characters
Plot
Writing
Swoon
Overall:
5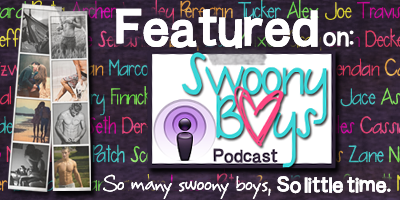 Related Posts