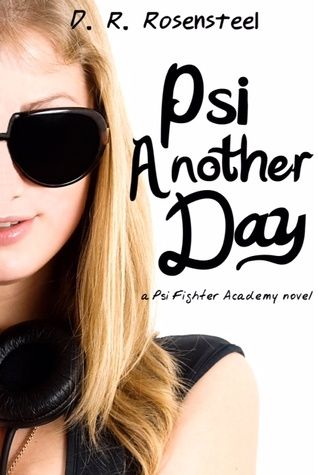 Psi Another Day
by
DR Rosensteel
Also by this author:
Live and Let Psi
Series:
Psi Fighter Academy #1
Also in this series:
Live and Let Psi
Published by
Entangled Teen
on May 6, 2014
Genres:
Contemporary
Pages:
352
Goodreads
Buy the Book
THERE'S A NEW SUPERHERO IN TOWN.

By day, I'm just another high school girl who likes lip gloss. But by night I'm a Psi Fighter—a secret guardian with a decade of training in the Mental Arts. And I'm about to test those skills in my first battle against evil.

BAD GUYS BEWARE.

When I was six, the Walpurgis Knights, our deadliest enemy, murdered my parents. The Psi Fighters put me into hiding, and all traces of my existence evaporated. Then I went through the most accelerated Psi Fighter training possible. And now I go to your school.

'CAUSE I WILL TAKE YOU OUT.

Unfortunately, so do the bad guys. My parents' killer has sent his apprentice to infiltrate the school to find me. And everyone is a potential suspect, even irresistible new kid, Egon, and my old nemesis-turned-nice-guy, Mason. Fingers crossed I find the Knight before he finds me…
The 411:
Books featuring secret agents are some of our favorites, so we were pretty excited when we found Psi Another Day, the first in a new series from debut author D.R. Rosensteel.
Rinnie Noelle doubles as a regular, somewhat geeky high-school student by day and a super evil-fighting agent by night. Rinnie and her team of mental weapon-weilding Psi Fighters are trying to take down a drug ring that has infiltrated her school. After a botched mission, Rinnie is even more determined to bring down the bad guys. Trouble is, no one knows who they are and on top of that, it's possible that one or more of them could be a Walpurgis Knight–a mortal enemy of the Psi Fighters. When Rinnie suspects that her nemesis, pretty boy Mason Draudimon could be behind it all, she'll stop at nothing to get to the bottom of it–even if it means getting close to Mason to find out all of his secrets.

What We Loved:
The idea for this story was pretty awesome. We loved everything about the Psi Fighters. They're unique.
"Each Psi Weapon is unique. Some disrupt your ooponent's perception. Others affect their memory or distort their reasoning. All tug at emotion in one form or another."
We loved the other Psi Fighters that we got to meet, especially Andy. We liked Rinnie. She's sassy and funny, and you know how we feel about stories with enemies who realize they actually love each other. Love them!

Um...Not So Much:
There were things that we didn't like. It was a little too slap-stick for us. We guess we take being a super-hero a little too seriously, but we felt like Rinnie wasn't focused enough and that her superiors' expectations of her were not realistic at all. We also felt like the whole triangle thing was very contrived. There's even a point that Rinnie thinks she might want out of Psi-fighting, which we think was a realistic reaction but over a practically non-existent boyfriend? DNW.
Also, do boys really giggle?

The Boys:
Mason Draudimon. Rinnie's nemesis is super hot with dark sapphire blue eyes, stong body, and is one of the most popular boys at school. He can get away with pretty much anything. Unfortunately, he's pretty much a bully.
We have a deep, ongoing love-hate relationship–he loves to abuse me, and I hate his guts. Totally.
Sometimes, he let down his guard, and we liked him for it.
"Why are you out in this empty hall all by yourself when I'm alone in this dark and dreary lab? Are you stalking me? 'Cause if you are, I'm okay with it."
Egon. The new guy with deep green eyes is always coming to Rinnie's rescue.
"If you need a bodyguard," Egon said into my ear, "I know a few moves."
He said a few swoony things.
"I'll bet you're pretty good!"

"I'm not that good!" I laughed.

"Just pretty, then?"
Bobby. The object of Rinnie's BFF's affections. He's nerdy and proud of it. He was pretty funny and totally stood up for what he believed in, and I wouldn't be opposed to reading more about him. Definitely a highlight.
"What I really need is some answers. I'm feeling a little impatient today. I think I'll beat them out of you."

Tammy smiled mugly, but backed up a step. "You and what mob of lowlife geeks?"

"That would be us."
The boys were okay. We didn't really get to know either of them as much as I would have liked, particularly Mason, though we did learn a lot about his past.

The Girls:
Rinnie. She's funny and sassy. She kicks ass for sure.
Kathryn is Rinnie's BFF. We're not so sure that she should have gotten all the information that Rinnie divulged to her, but we liked her for the most part.

What We Think Will Happen Next:
There are so many places this could go, and we have no idea what will happen next.  We're definitely looking forward to more of these characters, though!

Bottom Line:
Action-packed with a mystery to solve and a snarky girl, Psi Another Day is a promising debut in a new series that we're looking forward to reading more of.

Verdict:
Rating Report
Cover
Characters
Plot
Writing
Swoon
Overall:
3
***About D.R. Rosensteel***
D. R. Rosensteel is a research consultant who had no intention of writing anything but technical papers describing his theories of metaphysical psychometry. But when a hoodied teen showed him a device that turned her thoughts into weapons, and told him about a secret society of protectors who trained her in their underground Academy, he knew her story had to be written.
He has put his research on hold to document the adventures of a girl whose face he's never seen and whose real name he'll never know.
Find D.R. Here: Website | Facebook | Twitter | Goodreads
***GIVEAWAY***
Win an Amazon Gift Card
a Rafflecopter giveaway
Good luck and don't miss the other stops on the Psi Another Day Tour!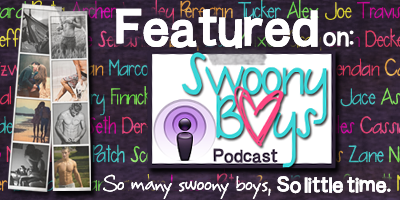 Related Posts