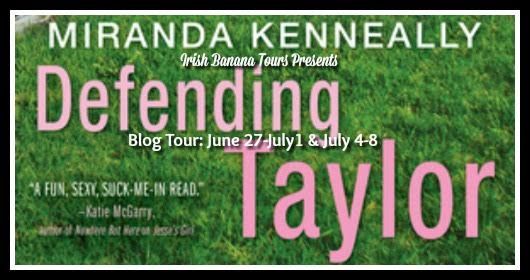 Welcome to Swoony Boys Podcast! Today is our stop on the tour for Defending Taylor hosted by Irish Banana Tours! We're so excited to share our thoughts on this book and author, Miranda Kenneally, with you today. While you're here, don't forget to enter the awesome giveaway at the bottom of the post! You don't want to miss it! But first, let's start with the 411:
***About the Book***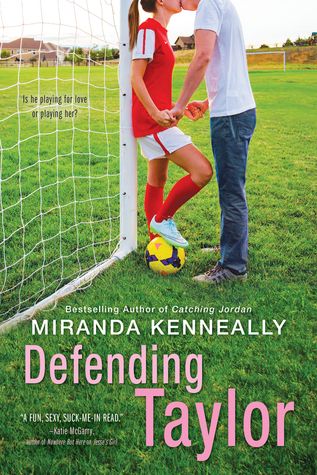 Defending Taylor by Miranda Kenneally
Also by this author: Racing Savannah
Series: Hundred Oaks #7
Also in this series: Racing Savannah
Published by Sourcebooks, Sourcebooks Fire on July 5th, 2016
Genres: Contemporary, Contemporary Romance
Pages: 304
Goodreads Buy the Book

There are no mistakes in love.

Captain of the soccer team, president of the Debate Club, contender for valedictorian: Taylor's always pushed herself to be perfect. After all, that's what is expected of a senator's daughter. But one impulsive decision-one lie to cover for her boyfriend-and Taylor's kicked out of private school. Everything she's worked so hard for is gone, and now she's starting over at Hundred Oaks High.

Soccer has always been Taylor's escape from the pressures of school and family, but it's hard to fit in and play on a team that used to be her rival. The only person who seems to understand all that she's going through is her older brother's best friend, Ezra. Taylor's had a crush on him for as long as she can remember. But it's hard to trust after having been betrayed. Will Taylor repeat her past mistakes or can she score a fresh start?
***Excerpt***
When I was a little girl, Dad installed a gumball machine in our house. But instead of just giving me the candy, I had to pay for it by doing chores.

Now I'm seventeen, and Dad hasn't changed one bit. If I want a new purse, I start saving my allowance. My father made his own way in life and expects the same of me. He loves drilling mantras into my head: I will work hard at everything I do. I will model integrity and compassion. I will lead by example.
***Our Review***
What We Loved:
Like with all Miranda Kenneally books, we raced through this one in one sitting. We can't help it. We just love her books and characters so much. Defending Taylor was no exception. Here are just a few of our favorite things:
Soccer, Swoon, & High School Love– WHAT'S NOT TO LOVE?
Characters– We love the Hundred Oaks characters. Taylor and Ezra are now some of our favorites. Their chemistry is spot on and there were definitely some swoon-worthy scenes.
Themes– Friendship, teamwork, family, sacrifice and finding your own path. These are just some of the themes that run through the pages of Defending Taylor. Just like with the previous books, this one is a perfect read for teens and anyone who loves a good contemporary romance.



There's so much to love and we definitely think that once you get your hands on a copy you're going to love it too!


Bottom Line:
Defending Taylor is for anyone looking for a cute YA contemporary romance. Miranda Kenneally has given us another girl to cheer for and a boy to swoon over. Add this one to your summer reading list now!

Verdict:
Rating Report
Cover
Characters
Plot
Writing
Swoon
Overall:
4
***Meet Miranda Kenneally***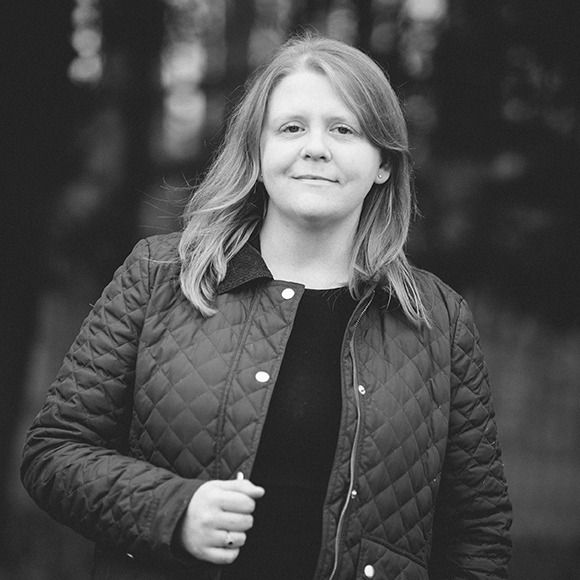 Growing up in Tennessee, Miranda Kenneally dreamed of becoming an Atlanta Brave, a country singer (cliché!), or a UN interpreter. Instead she writes, and works for the State Department in Washington, D.C., where George W. Bush once used her shoulder as an armrest. Miranda loves Twitter, Star Trek and her husband.
Find Miranda Here:
Website | Twitter | Facebook | Goodreads
***GIVEAWAY***
Win a copy of Defending Taylor | Open US Only.
a Rafflecopter giveaway
Good luck and happy swooning!
Make sure you check out the rest of the tour stops below:
Save
Save
Save
Save
Related Posts