The Truth About Jack
by
Jody Gehrman
Also by this author:
Babe in Boyland
Published by
Entangled: Crush
on April 14, 2015
Genres:
Contemporary
Goodreads
Buy the Book
Dakota McCloud has just been accepted into a prestigious art school. Soon she'll leave behind the artists' colony where she grew up―hippie dad, tofu since birth, yurt―and join her boyfriend and best friend on the East Coast. It was the plan…until Dakota finds out her boyfriend and best friend hooked up behind her back.

Hurt and viciously betrayed, Dakota pours out her heart on a piece of paper, places it in a bottle, and hurls it into the ocean. But it doesn't quite go where she expects…

Jack Sauvage finds the bottle washed up on the shore and responds to Dakota's letter. Except what if his straight-laced life doesn't jive with the free-spirited girl he's only seen from afar? As Jack creates a persona he believes she'll love, they slowly fall for each other with each new letter. Now Jack is trying to find a way to make this delicate, on-paper romance happen in real life…without revealing his deception.
The 411:
This is a story of total opposites attract with free-spirited Dakota meets buttoned down, shy Jack.  She sends out a message in a bottle and Jack responds, but as his alter-ego, Alejandro.  What happens when Jack wants to reveal himself to her but can't risk losing her?

What We Loved:
Jody Gehrman wrote one of our favorite Young Adult books ever, so we were crazy excited to pick this one up. We think Jack was sweet. The story was a great idea, but it was missing something.

Um...Not So Much:
Unfortunately, we had a hard time connecting with these characters and were only marginally interested in what happened to them. The pacing was kind of slow and the characters were immature.

Bottom Line:
The great idea for this story and sweet boy wasn't enough to make up for the slow pacing and lack of connection in The Truth About Jack.

Verdict: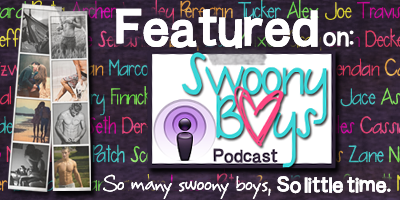 Related Posts