We ♥ the first book in the Superlatives Series by Jennifer Echols and were so excited to be included in the blog tour for Perfect Couple. There's an awesome giveaway going on, so we'll get right to the deets on this fun book.
Perfect Couple by Jennifer Echols
Also by this author: Biggest Flirts, Most Likely to Succeed
Series: Superlatives #2
Also in this series: Biggest Flirts, Most Likely to Succeed
Published by Simon Pulse on January 13, 2015
Genres: Contemporary
Pages: 336
Goodreads Buy the Book

In this second book in The Superlatives trilogy from Endless Summer author Jennifer Echols, Harper and Brody think they're an unlikely match—but the senior class says they belong together.

As yearbook photographer, Harper is responsible for those candid moments that make high school memorable. But her own life is anything but picture perfect. Her parents' bitter divorce left her wondering what a loving relationship looks like. And ever since the senior class voted her and star quarterback Brody "Perfect Couple That Never Was," her friends have been pushing her to ask Brody out.

Brody doesn't lack female admirers, but Harper can't see herself with him. He's confused about the match too. Yet they find themselves drawn together—first by curiosity about why the class paired them, then by an undeniable bond.

The trouble is, though they're attracted to each other, they have a hard time getting along or even communicating well. If they're the perfect couple, this shouldn't be so difficult! Soon it becomes clear their class was wrong, and they throw in the towel. But they feel so changed from making the effort, they can't forget each other. What if this match made in hell is the perfect couple after all?
Perfect Couple picks up right after the end of Biggest Flirts, but we think you could read it as a standalone–you'd just miss all of the hotness of Will Matthews and the fun antics of Sawyer DeLuca.
The 411:
Much better suited for Most Creative and Most Athletic, complete opposites Harper Davis and Brody Larson were shocked when they were named Perfect Couple That Never Was in their high school's Senior Superlatives awards. She's a quirky retro photog and he's the star quarterback, but the pair can't help but notice each other in a new light despite the fact that both of them have significant others.
"What else would we do?"

He shrugged dismissively. But he held my gaze as he said, "Get to know each other better. We were voted Perfect Couple. I feel like I hardly know you, even though the senior class thinks you're the love of my life."
There's a lot of drama with these two, especially where they stand with each other. In spite of the fact that she knows her boyfriend is a total jerk, she still doesn't do anything about it because Brody hasn't given her any indication that he wants something serious.
My boyfriend annoyed the crap out of me, and the guy who made me feel like heaven didn't want to be my boyfriend.
Just when it seems like they're going to get it together, they get information that rocks their already-shaky relationship to the core. Was it ever really real in the first place? They'll have to find out.

What We Loved:
There were lots of things that we liked about this book. Like with Biggest Flirts, we loved the authenticity of it all. We liked the characters, mainly Will and Tia and Sawyer, and the way their friendships developed.
We also loved the cover, even though it's not really representative of the couple. But still, they. are. so. cute!

Um...Not So Much:
Besides the cheating, we didn't like that Harper is pretty much obsessed with Brody–all because of being crowned Perfect Couple with him. We don't like that she didn't want him until the school thought she should, which we guess goes back to her flip-floppy character. She changed her look to get his attention, but only thought to do that when everyone else voted that she should. Then, when a big revelation is made, her reaction seems completely unrealistic. Add to that, we don't think the information would have actually been revealed. Sorry for being so vague, we're just trying to keep it as spoiler free as possible 🙂

The Boys:
Brody Larson. In a way, he's a stand up guy. He takes care of Harper when her contacts get sand in them, and he stands up for the guys who come out to all of their friends. But, he messes around with girls and even though he technically doesn't have a girlfriend, he knows Harper has a boyfriend, so we can't give him all the points. He does some crazy swoony things, though, and the things he says and the noises he makes when they're making out are off the charts.
Sawyer DeLuca. Love this boy so much. He was pretty and funny.
"I think you should go home and go to bed," Quinn said.

"I think you should do the revenge kissing," Noah said.

"Wait a minute," Sawyer said. "If they're having sex, why can't we have sex too? Revenge sex."

The Girls:
Harper Davis. We weren't crazy about Harper. Regardless of the fact that her boyfriend is an asshole, she still cheats on him, and considering that she hates that about her father, we were really surprised by this. We also didn't like that she felt like she had to practically reinvent herself to get Brody's attention. She completely changed her look, turning in her cute retro clothes for a skimpy bikini. We're all for change, but not for the sole purpose of getting a guy's attention–especially if he has a girlfriend.
"Let's go hand with the girls. You can walk slowly by Kennedy like your very own Labor Day parade. Brody's going to be pleased by your ass, too."
Tia Cruz. One of Harper's BFFs and the star of Biggest Flirts. No matter what, she's got her friends' backs.
"We're not solving at this point," she said. "There's nothing to solve. At this point, we're getting even. Maybe you don't have revenge in Minnesota, but this is how we roll in Florida." She turned to me again. "Let's go, girl. Vámonos. We'll be right behind you."

Dream Cast:

What We Think Will Happen Next:
We can't wait to read Kaye and Sawyer's story. Throughout the series, he's been our favorite of all, and we have a feeling that Most Likely to Succeed will be our favorite!

Bottom Line:
If you're looking for lots of drama without too much angst, a hot football player, and fun characters, then check out Perfect Couple by Jennifer Echols.

Verdict:
Rating Report
Cover
Characters
Plot
Writing
Swoon
Overall:
3
***About Jennifer Echols***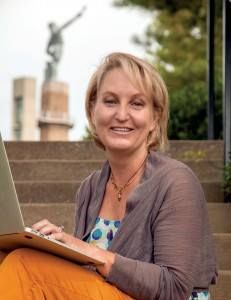 Jennifer Echols was born in Atlanta and grew up in a small town on a beautiful lake in Alabama—a setting that has inspired many of her books. She has written nine romantic novels for young adults, including the comedy MAJOR CRUSH, which won the National Readers' Choice Award, and the drama GOING TOO FAR, which was a finalist in the RITA, the National Readers' Choice Award, and the Book Buyer's Best, and was nominated by the American Library Association as a Best Book for Young Adults. Simon & Schuster debuted her adult romance novels in 2013, with many more teen novels scheduled for the next few years. She lives in Birmingham with her husband and her son.
Find Jennifer Here: Website | Facebook | Twitter | Goodreads
***GIVEAWAY***
#
a Rafflecopter giveaway
Good luck and be sure to check out the other stops on the Perfect Couple Book Tour!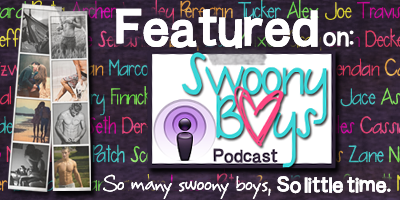 Related Posts