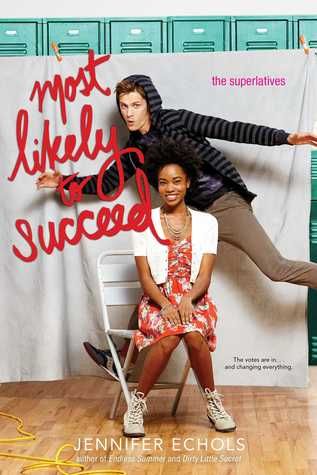 Most Likely to Succeed
by
Jennifer Echols
Also by this author:
Biggest Flirts
,
Perfect Couple
Series:
Superlatives #3
Also in this series:
Biggest Flirts
,
Perfect Couple
Published by
Simon Pulse
on August 4, 2015
Genres:
Contemporary
Pages:
352
Goodreads
Buy the Book
In this sexy conclusion to The Superlatives trilogy from Endless Summer author Jennifer Echols, Sawyer and Kaye might just be perfect for each other—if only they could admit it.

As vice president of Student Council, Kaye knows the importance of keeping order. Not only in school, but in her personal life. Which is why she and her boyfriend, Aidan, already have their lives mapped out: attend Columbia University together, pursue banking careers, and eventually get married. Everything Kaye has accomplished in high school—student government, cheerleading, stellar grades—has been in preparation for that future.

To his entire class, Sawyer is an irreverent bad boy. His antics on the field as school mascot and his love of partying have earned him total slacker status. But while he and Kaye appear to be opposites on every level, fate—and their friends—keep conspiring to throw them together. Perhaps the seniors see the simmering attraction Kaye and Sawyer are unwilling to acknowledge to themselves…

As the year unfolds, Kaye begins to realize her ideal life is not what she thought. And Sawyer decides it's finally time to let down the facade and show everyone who he really is. Is a relationship between them most likely to succeed—or will it be their favorite mistake?

Pretty much the second we finished Perfect Couple, we dove right into Most Likely to Succeed since Sawyer is our favorite character. Like with the first two books in the Superlatives Series, we begin right after the end of Perfect Couple, and just like the other two books, we think you could read this one as a standalone–you'd just miss all of the Will Matthews and Brody Larson hotness.
With that being said, this review is going to contain some spoilers for Perfect Couple (and maybe Biggest Flirts), but it's information that we have when starting this. So, if you're going to read this one first, you need to know it anyway 🙂
At the end of Perfect Couple, we found out View Spoiler »that Brody and Harper actually weren't voted Perfect Couple that Never Was. That honor actually went to Sawyer and Kaye, but there was an issue with the ballots, so the wrong couple was crowned. « Hide Spoiler It's because of this that Kaye really starts to look at Sawyer in a new light, which is like history repeating itself, and is totally unnecessary since Sawyer has been in love with Kaye since the beginning of Biggest Flirts. We didn't like this aspect of Perfect Couple, and we especially don't like it in Most Likely to Succeed. Now onto the review!
The 411:
Kaye Gordon is a planner. She's dreamed about her wedding with longtime boyfriend Aidan for most of their three year relationship and plans to go to Columbia with him in the Fall. What she doesn't plan on is Aidan's reaction when she argues with him during a Student Council meeting, prompting both Aidan and Kaye to question their relationship. Meanwhile, class clown Sawyer DeLuca flirts with her–and everyone else, just like he always has. But there's something about Sawyer that Kaye can't get out of her mind. Regardless of her parents' feelings about him, the pair quickly find themselves in an on-and-off roller-coaster relationship.

What We Loved:
Even though we weren't crazy about Kaye, we appreciated her because Sawyer loved her so much. And we loved that Sawyer didn't lay down and let her treat him like trash.
"You know what's not fair, Kaye? I risked everything for you. I could have been arrested. Your mother threatened to have me fired from the B and B."

…

"I have been playing straight this whole time. When I told you I loved you, that's what I meant. I never intended to be your experiment, or your walk on the wild side, or your favorite mistake."
Something else that we really liked about this book was how authentic it was. We said this about the other books in this series, but we were impressed by how real it all felt. Echols perfectly captured the spirit and ambiance of a High School Football game, and we loved that.
Again, we loved the cover for this book and think it might be the most representative of the series. 🙂

Um...Not So Much:
There were things we didn't like, which continues from Perfect Couple. View Spoiler »We don't think they would have actually told them that there was a mistake with the winners, so this story might not have happened. Which therein lies the problem. Why would Kaye let history repeat itself? « Hide Spoiler We also didn't like the abruptness of the ending. It was okay with the other books, but since this is the conclusion to the series, we wanted more. We want to know if Will and Tia get into the Drum Corps and what college Brody and Kaye are going to and what will happen to all of them! Maybe that's Echols's style, but we just want more.

The Boys:
Sawyer DeLuca. We know we said in our other Superlatives Series reviews that Sawyer was our favorite, and it's true. We love this boy. We love the way he feels about Kaye. He always tells her she looks beautiful, and he notices things about her, like her hair and the color she's wearing. He's a hard worker, and he stands up for what he believes in, no matter what the cost.
"But I wasn't expecting you tonight. I saw you come in, and I haven't been able to think straight since."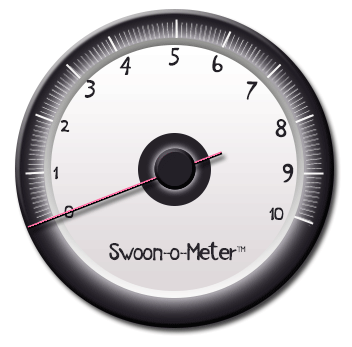 The other boys from the series are here, and we liked seeing them. We especially love that Will Matthews has consistently been such a great guy.

Dream Cast:

Bottom Line:
The best of the series. If you are looking for a funny, authentic, not-too-angsty high-school read with lots of drama, then we think you'll love swoony Sawyer and the gang from Most Likely to Succeed.

Verdict:
Rating Report
Cover
Characters
Plot
Writing
Swoon
Overall:
4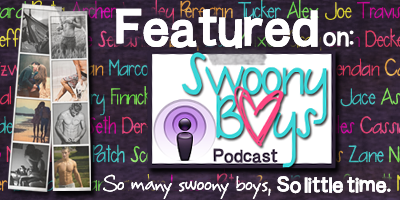 Related Posts