Glitch
by
Heather Anastasiu
Also by this author:
Override
,
Shutdown
Series:
Glitch #1
Also in this series:
Override
,
Shutdown
Published by
St. Martin's Press
on August 7th 2012
Genres:
Dystopian
,
Sci-Fi
Pages:
308
Goodreads
Buy the Book
In the Community, there is no more pain or war. Implanted computer chips have wiped humanity clean of destructive emotions, and thoughts are replaced by a feed from the Link network.

When Zoe starts to malfunction (or "glitch"), she suddenly begins having her own thoughts, feelings, and identity. Any anomalies must be immediately reported and repaired, but Zoe has a secret so dark it will mean certain deactivation if she is caught: her glitches have given her uncontrollable telekinetic powers.

As Zoe struggles to control her abilities and stay hidden, she meets other glitchers including Max, who can disguise his appearance, and Adrien, who has visions of the future. Both boys introduce Zoe to feelings that are entirely new. Together, this growing band of glitchers must find a way to free themselves from the controlling hands of the Community before they're caught and deactivated, or worse.

In this action-packed debut, Glitch begins an exciting new young adult trilogy.
The 411:
In today's society, it is almost too easy to think about what it would be like to live in a world like the one depicted in Glitch by Heather Anastasiu. Virtual reality is rapidly replacing real emotion, even today. In this world, everyone is connected through a virtual network. When Zoe has a "glitch", she starts feeling emotions and thoughts that are her own rather than what is fed to her. She meets a Adrien, who is part of the resistance and can also see the future, and she meets Max, who is also a glitcher.

What We Loved:
The world featured here is visceral and so authentic, it scares us. We don't want to give away too much, but the realism and truth to these characters' feelings was nothing short of amazing. We felt like we were experiencing everything as Zoe went through it. It was just so real! She totally kicked ass, and we loved it.

Um...Not So Much:
We really liked this book, but there was just so much going on, and there's some stuff with Adrien that we weren't crazy about. At all.

Bottom Line:
A solid continuation to what is quickly shaping up to being one of our favorite series, Override by Heather Anastasiu will leave you on the edge of your seats until the very last page.

Verdict:
Rating Report
Cover
Characters
Plot
Writing
Swoon
Overall:
4.5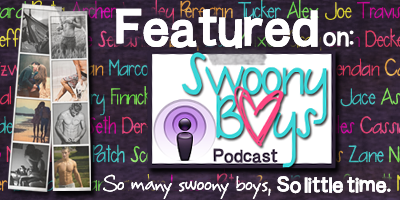 Related Posts