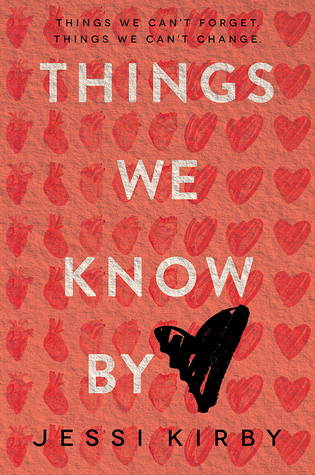 Things We Know By Heart
by
Jessi Kirby
Published by
HarperTeen
on April 21, 2015
Genres:
Contemporary
Pages:
304
Goodreads
Buy the Book
When Quinn Sullivan meets the recipient of her boyfriend's donated heart, the two form an unexpected connection.

After Quinn loses her boyfriend, Trent, in an accident their junior year, she reaches out to the recipients of his donated organs in hopes of picking up the pieces of her now-unrecognizable life. She hears back from some of them, but the person who received Trent's heart has remained silent. The essence of a person, she has always believed, is in the heart. If she finds Trent's, then maybe she can have peace once and for all.

Risking everything in order to finally lay her memories to rest, Quinn goes outside the system to track down nineteen-year-old Colton Thomas—a guy whose life has been forever changed by this priceless gift. But what starts as an accidental run-in quickly develops into more, sparking an undeniable attraction. She doesn't want to give in to it—especially since he has no idea how they're connected—but their time together has made Quinn feel alive again. No matter how hard she's falling for Colton, each beat of his heart reminds her of all she's lost…and all that remains at stake.
The 411:
Just before the end of junior year, Quinn Sullivan is devastated when her boyfriend, Trent, is killed in a car accident. 400 days later, she's floating through life, barely existing. In an effort to hold on to him, Quinn reached out to the recipients of Trent's donated organs and has heard back from and met each of them–except for one. With the little information about the recipient they were given, Quinn tracks down Colton Thomas, the boy who received Trent's heart, and goes to see him.
For so long, I was the one with his heart. I just need to see where it is now.
In a weird turn of events, Quinn meets Colton–something she never expected to do. She also feels something, and she never expected that, either.
A surfer walks by on the sidewalk, and I catch a glimpse of green eyes and tan skin that sends my eyes away quickly, down toward the foam of my mocha. He's striking. It's startling to notice, and doing so doesn't come without a twinge of guilt.
Their connection is instantaneous and after some convincing, Quinn agrees to spend a day with Colton. But they both want it to be more.
"Listen," he says. "I know earlier I said just a day, but that was…I wasn't being completely honest. And I know if I let you get in your car and drive away again without telling you the truth, I'll regret it all the way home."

I freeze at the words honest and truth.

He drops his eyes to the ground for a moment, then brings them back up to mine. "Anyway. I promise I won't surprise you at your door again, but if you ever decide you want another day–ever–I have lots of them, and I …I liked this one."
She's plagued by the guilt for somehow betraying Trent's memory and what they shared by starting to have feelings for Colton, as well as not telling Colton how she found him. They've both got secrets that neither wants to share. What happens when it's all out in the open?

What We Loved:
We cannot tell you how much we loved this book. There were so many things that were amazing. So, we'll start with aesthetics. We loved the cover (including beneath the dust jacket) and loved the little hearts at the bottom of the pages. We loved the quotes at the beginning of each chapter, too.
Things We Know by Heart is a quick read and so emotional, allowing readers to feel the highs of falling in love right down to the depths of true angst. The places that they visited were so real. And we loved the characters–all of them, which is unusual for us–and the story and just everything.

Um...Not So Much:
Besides the fact that we wanted more, there wasn't anything we didn't really love. We thought it was amazing.

The Boys:
Colton Thomas. He's got to be one of our favorite boys ever. Not just because he's got gorgeous green eyes with dark brown hair and dimples when he smiles. Or because he's a hot surfer. He's a good person; sweet and thoughtful and swoony. And he kisses her forehead. #lesigh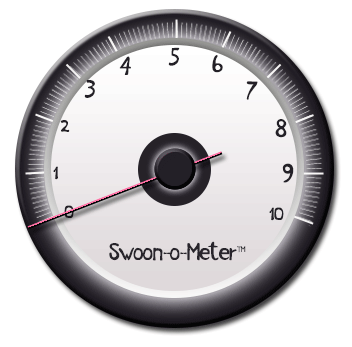 The Girls:
Quinn Sullivan. It's not very often that we love the heroine, but in this case, we totally did. We got her–all of her reasons for all of her feels.
I bite back tears and the terrible, awful sense that I've betrayed [Trent] in a thousand different ways by being here with Colton, and by feeling the way I did in the water: strong, and free, and …happy. It seems wrong, for so many reasons, that I felt happy for those moments. Happy with someone else, who is so much more than just someone else.
Ryan Sullivan. Quinn's older sister is just who she needs when she needs some advice. She's a shoulder to cry on and the person to push her into doing what she's known needs to be done all along. She's a great best friend, and someone we wish we'd see more of.
"You're okay," she says. "It's just your first time back out her. You don't need to go back."
We also loved Gran.

What We Think Will Happen Next:
Companion novels seem to be all the rage, and we would love a story focusing on Ryan and her upcoming adventures.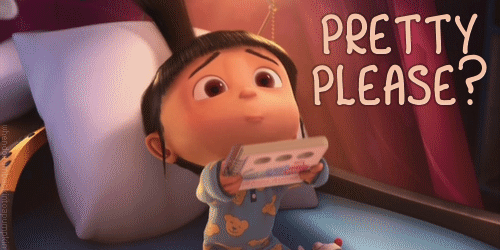 Bottom Line:
With amazing characters, a fantastic plot, and authentic feelings that will have you clutching your chest, Things We Know By Heart is a must read for every contemporary YA fan. Grab it today.

Verdict:
Rating Report
Cover
Characters
Plot
Writing
Swoon
Overall:
5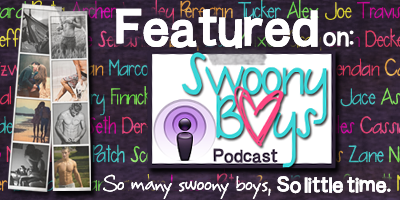 Related Posts