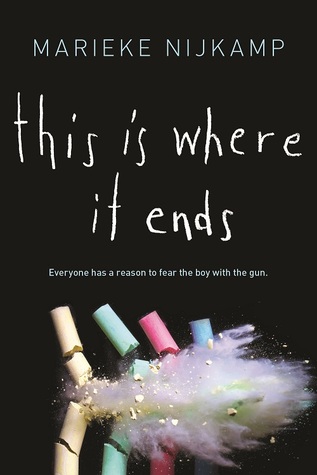 This Is Where It Ends
by
Marieke Nijkamp
Published by
Sourcebooks Fire
on January 5, 2016
Genres:
Contemporary
Pages:
292
Goodreads
Buy the Book
10:00 a.m.
The principal of Opportunity, Alabama's high school finishes her speech, welcoming the entire student body to a new semester and encouraging them to excel and achieve.

10:02 a.m.
The students get up to leave the auditorium for their next class.

10:03
The auditorium doors won't open.

10:05
Someone starts shooting.

Told over the span of 54 harrowing minutes from four different perspectives, terror reigns as one student's calculated revenge turns into the ultimate game of survival.
Katie: When I first noticed this book I knew it was something that I wanted to read. The only other book I have ever read like this was Give a Boy a Gun by Todd Strasser in junior high school and it was enough to scare the mess out of me.
Though I can't honestly say that I love reading things like this, I can say that I feel it is important to look at no matter how hard that may be. The reason it may be hard for some people to swallow is because things like this are happening all too often in our world. Not enough people are willing to take a deeper look into situations like this. Maybe those that don't want to look are afraid; we all are in some way.
But maybe if we look closely we will learn something. I know this book is fiction, but this story is as real as any other. Everything we do, every action and interaction, leaves its mark on us and those around us; even those small encounters that you find so insignificant.
Sorry if I'm ranting but I can't help but feel strongly about this; I'm only human after all.
So basically what I'm trying to say is this book is powerful and jarring. It's terrifying and thought-provoking and it's real.
I recommend this book to anyone currently living on planet Earth.
Verdict:
Rating Report
Cover
Characters
Plot
Writing
Overall:
5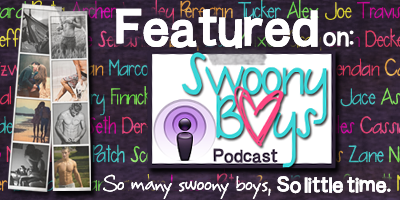 Related Posts