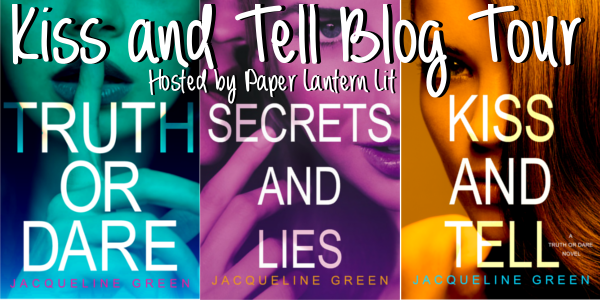 Welcome to Swoony Boys Podcast! This is our stop on the Kiss and Tell Tour hosted by Paper Lantern Lit. We're excited to be a part of this one and are really looking forward to sharing or thoughts on the last book in this series! Here we go:
Kiss and Tell
by
Jacqueline Green
Series:
Truth or Dare #3
Published by
Little Brown Books for Young Readers
on February 3rd, 2015
Genres:
Mystery
Pages:
288
Goodreads
Buy the Book
Since their dangerous game of truth or dare began, Tenley Reed, Sydney Morgan, and Emerson Cunningham have lost almost everything. Closely guarded secrets, romantic relationships, and sought-after spots at the top of their school's social hierarchy-all gone in the blink of an eye.

Now the darer has upped the stakes, leaving another body behind in the girls' isolated beach town of Echo Bay. And if they can't untangle the twisted web leading to whoever is behind the mysterious deaths, one of them could be next. But what happens when the trail leads to those they trusted, those they loved?

Filled with intoxicating twists and shocking betrayals, the final installment in the Truth or Dare trilogy will keep readers guessing until the very end.
***Review***
What We Loved:
You, guys! THIS is how you wrap-up a mystery series. This trilogy finale was full of surprises, but left us completely satisfied with the big reveal. We can tell you right now that it's going to be almost impossible for us to tell you everything we want because we don't want to spoil a single thing. Trust us when we say, the ending is totally worth the wait! For now, here are a few of our favorite things:
Writing- We love Jacqueline Green's writing style. She has a way of grabbing you and holding your attention. Once the action started going in this one, it didn't stop.
Plot- While we love the characters, we have always thought that the sotry was the real star of this series. There are twists and turns, shock and awe- basically everything that a good mystery-thriller should have. We usually end up figuring out the ending quickly in a series like this, but not here. We had no idea who the "darer" was and when we finally figured it out we wanted to go back and reread everything so we could look for clues we might have missed!
The Ending- Ahhhhhhhhh. That's really all we can say here. We just didn't see it coming until almost the very end.

Um...Not So Much:
There's just really not much to complain about here. But if we have to pick out a couple of things that we would change, they would be:
The "Big Reveal"- We already told you that we loved it and that we had no idea it was coming until right before it happened, but the last part of the book, from the reveal to the last page, was a little too rushed for our liking. Or maybe we are just brats, and wanted more.
Characters-  There were things that we loved about Sydney, Teney, and Emerson, but we also wish that we had gotten to know them a little deeper. The was, and deserved to be, the star, but we wish that we had formed a slightly deeper connection with the girls.

What We Think Will Happen Next:
We know what we think will happen next, but once again we don't want to spoil anything. We're just really hoping that the girls and everyone in Echo Bay get to lead much calmer lives from here on out.

Bottom Line:
A thrilling conclusion to this mystery trilogy. Kiss and Tell is the kind of series-ender that you don't want to miss.

Verdict:
Rating Report
Cover
Characters
Plot
Writing
Swoon
Overall:
4
***About Jacqueline Green***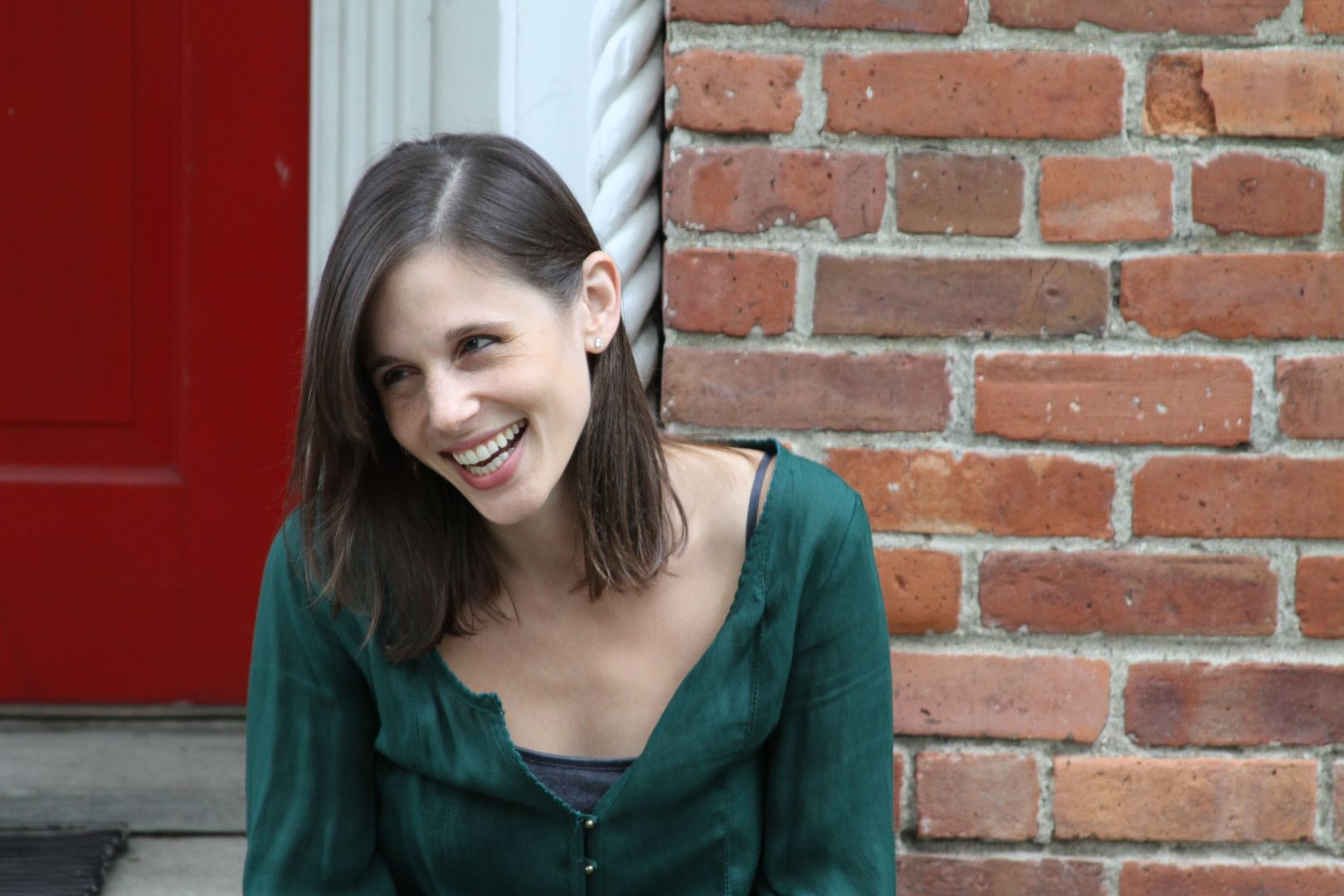 Jacqueline Green received a BA from Cornell University and an MFA in writing for children from the New School, She grew up in Wynnewood, Pennsylvania and now ives in Brooklyn, New York, with her husband and their tiny dog. Kiss and Tell is the final book in the Truth or Dare trilogy. Her website is jacquelinewrites.com
Find Jacqueline Here:
Website | Twitter |Facebook | Goodreads
Thanks for stopping by! Make sure you check out the other stops on the Kiss and Tell Tour here: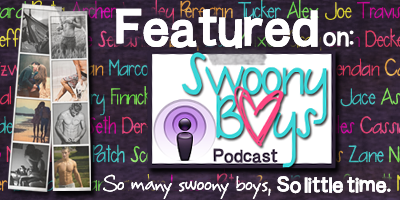 Related Posts