We're continuing on with Flashback Friday with an oldie but a goodie: Uglies by Scott Westerfeld. Our new teammate, Katie, brings us our review today, but first, here are the deets on the book:
***About the Book***
Uglies
by
Scott Westerfeld
Also by this author:
Pretties
Series:
Uglies #1
Also in this series:
Pretties
Published by
Simon Pulse
on February 8, 2005
Genres:
Dystopian
,
Sci-Fi
Pages:
425
Goodreads
Buy the Book
Tally is about to turn sixteen, and she can't wait. In just a few weeks she'll have the operation that will turn her from a repellent ugly into a stunning pretty. And as a pretty, she'll be catapulted into a high-tech paradise where her only job is to have fun.

But Tally's new friend Shay isn't sure she wants to become a pretty. When Shay runs away, Tally learns about a whole new side of the pretty world-- and it isn't very pretty. The authorities offer Tally a choice: find her friend and turn her in, or never turn pretty at all. Tally's choice will change her world forever...
Katie: The first time I read this book was the year it came out. That was around the time that I realized how much I love the dystopian genre; it's probably my most favorite. I loved the book so much when I first read it so I had to give it a reread once I stumbled across it at my mom's house the other day.
I was instantly wrapped up in thoughts on what the world would be like if everyone was pretty. Well, it would be pretty cool, wouldn't it? But then you think about what message it sends; that we're not enough the way we are. Well that's just not the way it should be, because no one should have to have an operation to feel beautiful.
Tally is a girl on the brink of finally getting what she wants; of getting beautified and dropped in a world of carefree fun. Then she is hit with the choice that will leave her forever changed, no matter which way she decides to handle it. Throughout the book we get to see Tally grow and develop into a more conscious being. We get to see her as a young girl that just wants to be pretty and then we start to see the wheels turning as she tries to decide for herself if being pretty is everything the authorities make it out to be.
---
The 411:
Tally Youngblood is approaching her sixteenth birthday and the transformation she's been dreaming of, the operation that every ugly undergoes at sixteen. Becoming pretty is everything to Tally. She can't wait to have the operation and join her old friends in New Pretty Town. New Pretty Town means endless parties with beautiful people and nothing can be better than that, right?
Then Tally meets someone that doesn't look at the operation the same way as she does; someone that doesn't want the operation at all. As the days dwindle down to her birthday, Tally is shocked to find out her new friend ran away just days before she was to become pretty.
Now Tally finds herself stuck between a rock and a hard place. She can either find her friend and turn her in, or stay ugly forever. So begins the exciting first book in this saga.

What We Loved:
We really liked the high tech, futuristic world created by Scott Westerfeld. Westerfeld also perfectly times his chapter so that you can't stop reading just because you finished a chapter; you'll be compelled to keep turning the pages to find out what will happen next.

Um...Not So Much:
The only thing that we thought could use some improvement were the names of the towns. We thought Uglyville and New Pretty Town were very elementary names for such a good book.

Bottom Line:
A favorite in a favorite genre, Uglies by Scott Westerfeld asks what the world would be like if everyone was pretty.

Verdict:
Rating Report
Cover
Characters
Plot
Writing
Swoon
Overall:
4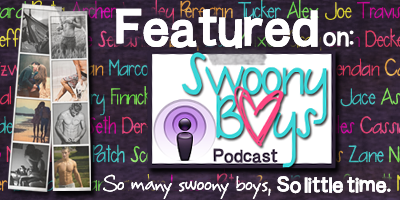 Related Posts