We The Ward series by Jordana Frankel, so we jumped at the chance to sit down and chat with her about the latest title in the series, The Isle, which hits shelves on January 19th, 2016. We've got a fun giveaway to share with you, but first, here's what Jordana had to say when we asked her all the questions!
***INTERVIEW***
Thanks for stopping by Swoony Boys Podcast today, Jordana! Let's get right to it Describe The Ward series in one Tweet. 140 characters or less–no cheating 🙂
In the midst of a drought and on the brink of a water war, two sisters must save their city from the greatest curse of all — eternal life.
What was your favorite part of The Isle to write?
I loved writing the end! When I began writing The Ward, I had a very hazy vision for how I might wrap up the sequel. I'd had a number of ideas, but they were like puzzle pieces I wasn't sure could fit together. And when they did, in fact, fit, I was sort of surprised!
We definitely love it. Drag racing seems so fun–and so dangerous! What kind of research did you have to do to make the story seem believable?
In my early years, I made sure to ride a lot of roller coasters.
*grin* How was your approach to writing The Ward different from writing The Isle?
My approach to The Ward was a lot like throwing darts at a map of the entire solar system and hoping to hit Rhode Island. My first editor, Claudia Gabel, is a bit of a Novel Whisperer, so working with her was truly a gift. Still, it was tough; I felt like I could only see one step ahead. I followed every cool idea I had, which made for a number of deleted pages. With The Isle, I felt more comfortable with that pesky "plot" concept and was able to see further down the storyline. If my approach differed, it's only because experience made the process somewhat more clear.
How would you introduce Ren to readers?
With cake. She'll like you better if you give her cake.
😉 Tell us about Callum. And Derek! We want to know all the things!
Aww…Callum. *Sigh*

SPOILERS! View Spoiler »He's probably not right for Ren, you know? You can't make the shoe fit, especially if you're putting it on the wrong foot. Personally, I love Callum. He's nerdy and he's funny, and he's a genuinely good person who cares deeply about the state of the world. But that goodness is a privilege that comes from being taken care of, financially and emotionally. Ren's lived minute to minute, paycheck to paycheck. She's been too busy surviving to worry about the world, and I wonder if she would start to resent that goodness in the long term? Anyway, Ren never seriously wanted Callum. She just looked at his junk once or twice. I mean C'MON.

Derek, however…. He may not be as funny or as smart as Callum, but Ren and Derek can together strive toward goodness. With Derek, Ren wouldn't be comparing herself to someone else's goodness and always coming out short. Their goals are more evenly matched. « Hide Spoiler
*sigh* We feel you. If you could introduce one of your characters to another character from any other book, who would it be and why?
I'd really want to introduce Ren to Batman/Bruce Wayne…they'd find some interesting common ground, I imagine. Their appreciation for high-speed vehicles, namely. But their motivations in the world are completely different.
haha Great answer! How would you describe yourself in three words?
Slobbish. Gallant. Variable.
We love you even more, now. What is the one thing readers would be surprised to learn about you?
This question gives me anxiety, for some reason.
What is your most anticipated upcoming book-to-screen adaptation?
I'm not sure, sorry! I'm always a bit behind if there's a screen involved.
No worries! We don't get to see everything we want to, either. Which character makes you swoon the most (yours or someone else's)?
JAMIE. OUTLANDER.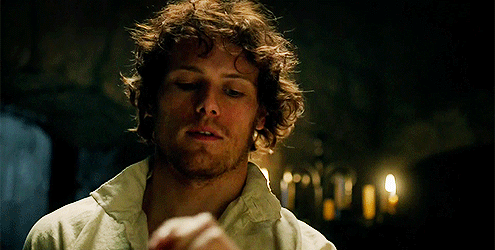 That's a really popular answer. It makes us feel bad that we don't know him all that well yet. Do you have any current or future projects you can tell us about?
I'm actually co-writing my next novel with a former partner of mine, Aurora Wells. She's a brilliant writer who's put her pen to all sorts of issues, from animal rights to gender and sexuality.

Our co-baby/novel is a contemporary, gender-queer YA about a teenage girl transitioning into a teenage girl-slash-superhero. In the end our hero/ine discovers that their identity *is* their power. It's an origin story, with a healthy sidekick of romance. 😉
That sounds amazing. We can't wait! Is there ever anything that you always wish someone would ask you, but they never do?
I'd like to be reincarnated as a very wealthy cat. Thank you for asking.
Thanks again for coming by. We can't wait to get our ::grabbyhands:: on The Isle!
***About Jordana Frankel***
Jordana Frankel is a Jersey native.
She's been a camp counselor, a salesperson of diamonds, a hostess at a southwestern grill, an archivist of rare books, a yoga instructor, and a reading teacher, but her shining moment was when she got to hang out in Walmart for 12 hours a day as the AXE girl.
She received her B.A. in English from Goucher College, graduated and then went to live in Italy for a year. Afterwards she then went for her MFA in Poetry at Hollins University.
But then she graduated and she moved back to NYC.
She got her first job at The Literary Group International as a literary agency, where she'd started as an intern reading queries and then assisted editorially. At Linn Prentis Literary, also a literary agency, she handled foreign sales, picked up gems from unsolicited mail, and helped authors through the publishing process. And then it was onto The Book Report Network where she handled ads and promos for features on Teenreads.com, Kidsreads.com, and GraphicNovelReporter.com.
Jordana is currently writing a (history textbook/)novel entitled THE WARD, forthcoming from KT Books/HarperCollins in 2013. She also teaches creative writing workshops for kids ages 8 to 18 through Writopia Lab, a non-profit organization based in New York City.
Find Jordana Here: Website | Facebook | Twitter | Goodreads
***About the Book***
The Isle
by
Jordana Frankel
Series:
The Ward #2
Published by
Katherine Tegen Books
on January 19, 2016
Genres:
Dystopian
Pages:
384
Goodreads
Buy the Book
The heart-racing and thrilling sequel to The Ward about a teenage female drag racer who will do anything to save her sister—and a flooded futuristic Manhattan.

Drought season is coming....

The Ward is in trouble—its streets filled with seawater after a devastating flood and its impoverished inhabitants suffering from a deadly disease called the Blight.

Ren, with the help of her scientist friend, Callum, and her racing buddy, Derek, has discovered a cure—miraculous spring water—administering it to her sick sister, Aven. But when Aven is kidnapped by Governor Voss, the malevolent dictator of the United Metro Isles (UMI), Ren must go on a dangerous mission to save her sister, again.

The mysterious healing water is the only source of freshwater throughout the entire UMI—water that Ren had been tasked by the government to discover. Although she refuses to give up the water's location, Governor Voss has his own selfish reasons for wanting it. And he will do anything to satisfy his thirst for unquenchable power.

But Ren and Aven have more enemies than the governor. An ancient order, the Tètai, has been guarding the magical water for hundreds of years. And they will kill to protect it. With the Ward in desperate need of freshwater and wracked by disease—and deadly enemies at every turn—the sisters face a dangerous journey, marred by mysterious secrets and horrifying truths, to save their friends and neighbors, and a city.
***GIVEAWAY***
Win a copy of The Isle!
a Rafflecopter giveaway
Good luck and don't miss the other stops on the blog tour for The Isle by Jordana Frankel:
Week 1:
Week 2
Related Posts