Mind Games
by
Kiersten White
Also by this author:
My True Love Gave to Me: Twelve Holiday Stories
Series:
Mind Games #1
Published by
HarperTeen
on February 19, 2013
Genres:
Paranormal
,
Sci-Fi
Pages:
237
Goodreads
Buy the Book
Fia was born with flawless instincts. Her first impulse, her gut feeling, is always exactly right. Her sister, Annie, is blind to the world around her—except when her mind is gripped by strange visions of the future.

Trapped in a school that uses girls with extraordinary powers as tools for corporate espionage, Annie and Fia are forced to choose over and over between using their abilities in twisted, unthinkable ways…or risking each other's lives by refusing to obey.

In a stunning departure from her New York Times bestselling <em>Paranormalcy</em> trilogy, Kiersten White delivers a slick, edgy, heartstoppingly intense psychological thriller about two sisters determined to protect each other—no matter the cost.
The 411:
Sisters with special abilities, Fia and Annie enroll in an x-menesque school for the gifted and are used as collateral against each other to ensure that neither escapes. Annie is blind except when she has visions of the future, and Fia is a fighter and assassin with instincts that are never wrong. Both girls seem to have one goal in mind: protect the other. Fia is sent out on a hit and decides not to complete the mission and tries to come to terms with what that will mean for herself and her sister.

What We Loved:
We loved the fast pacing of this story and how much was going on in such a short read. We also fell for one of the boys… although we're not sure he was the one we were supposed to fall for.

Um…Not So Much:
Mind Games is told in dual points of view with time shifting between the past and the present. It was kind of hard in the beginning to figure out what was going on and how everything fit together. Ultimately, we didn't mind the back and forth, but we know for some it can be harrowing.
We also wonder if this book and its sequel were originally written as one book. We won't know until we read the sequel, but it seemed like there might have been more to this part of the story, though we really liked the ending. A lot.

The Boys:
There are other boys (and men) in this story that seemed important, but we're going to talk about the two that we loved the most: James and Adam.
James.
James is the son of the leader of the school. He and Fia have a history, and that's all we can say about that.
I put my hands on his chest (my hands he knows all about and he doesn't push me away), and stretch up, take his earlobe between my teeth.

"Fia," he says, and I don't know if he's scolding me or moaning.

"Buy me a drink." I bite his ear harder. I feel like I'm in control tonight. I feel like I am the one using him tonight. I feel good. Or as good as I ever do.

He leans his face into mine–his cheek has a hint of stubble, it's rough, and I want to run my mouth along it–then bends down, lets his lips touch my neck, trace it ever so lightly.

He grabs my hand and pulls me out of the crowd, toward the bard. He's angry, with himself of with me I can't tell, but I'm getting my way so I don't care. "Since we're breaking all the rules anyway."
Adam.
Adam is the boy that Fia is sent to kill.
Now he is more than a photo and a location. He is panting-puppy salvation. He is legs that stick out at grasshopper angles as he gives the spaniel one last ear rub. He is shoes scuffed up and jeans worn thin and dark hair accidentally mussed. He is eyes squinting because of forgotten sunglasses and heavy backpack throwing off his balance. He is too-big ears and too-big smile and too-big eyes and (too-big too-big too-big) too real for me to end.

The Girls:
Sofia (Fia).
We loved Fia's strength and determination. Absolutely every move she makes is with her sister's safety in mind. She's fearless and selfless and totally kicks ass.
I reach out and take Annie's hand in mine. I squeeze it and squeeze it because she is my responsibility now, and no one else's. I'll take care of her, I promise my parents. I'll take care of her.
Annabelle (Annie).
We don't really know what to say about Annie without giving away all too much of the story.
I open my mouth to answer her–because now I feel sick, too, only I feel sick because I want to go to this school more than I've ever wanted anything. I have nothing here. I will only ever be the blind sister, the poor blind orphan. At a school like this, I could be Annie. I could figure out who Annie is besides the blindness. But I can't leave Fia behind. Ever.

Bottom Line:
Mind Games is a fast, riveting read that will grab you and not let you go–long after you reach the end.
Verdict: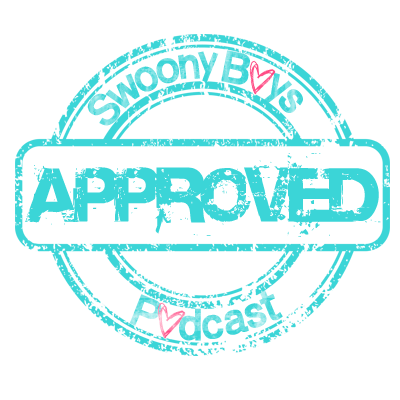 Dream Cast:
We searched high and low for our dream cast of the boys (no idea for the girls at this point), but here are our picks:
"Oh! Adam has long eyelashes. Long arms. Long legs. Long fingers. Everything about him is long. Eden would make a dirty joke. I giggle imagining it."
"James is staring back at me. He knows he' handsome. He uses it to his advantage constantly."
What We Think Will Happen Next:
There are so many ways that this story could go, but we're anxiously waiting to see how White pulls it off in just one (more) book.

Rating Report
Cover
Characters
Plot
Writing
Swoon
Overall:
4
We've got a signed copy to give away! Just leave us a comment and let us know your favorite Sci-Fi adventure! Extra entries for stuffs in the rafflecopter below:
a Rafflecopter giveaway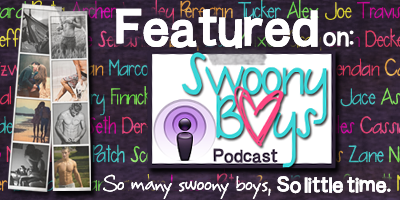 Related Posts