Welcome to Swoony Boys Podcast! This is our stop on Any Way You Slice It Tour hosted by Me, My Shelf and I. We  are so happy to share our thoughts on Any Way You Slice It and help you get to know Kristine Carlson Asselin better. We've got 10 Random Things About Kristine and a fun giveaway at the bottom of the post! You don't want to miss it! Here we go:
*****
Any Way You Slice It
by
10 Random Things
,
Any Way You Slice It by Kristine Carlson Asselin
,
giveaway
,
Kristine Carlson Asselin
,
tour
Published by
Bloomsbury Publishing
,
Bloomsbury Spark
on April 21st, 2015
Genres:
Contemporary
Goodreads
Buy the Book
Penelope Spaulding just can't catch a break. Between long hours at the family restaurant, homework, and her parents' plans for her future, it's hard to find a spare moment to breathe. But when she laces up her skates and steps on the ice, everything slips away...

Racing around the rink allows her to blow off steam after yet another fight with her dad about going to culinary school. So when Jake Gomes, the bad boy who lives down the street, dares her to join the Rink Rats, the local misfit hockey team, she surprises herself and joins in silent defiance of her father and his expectations.

The more she plays, the easier it is to keep lying, and soon Pen finds it impossible to come clean. She's sneaking out to practice—and loving every minute of it. It doesn't take long for her to fall in love with hockey…and Jake's not half bad either. But she knows it can't last. As soon as her dad finds out, she'll be benched. For good.

She's absolutely not going to tell her parents until she's sure it will be worth the inevitable fight. Not only is she skipping shifts at Slice Pizza while a foodie reality show is on the horizon, but her lies are starting to take their toll on her game. It's only a matter of time before everything falls apart.

With the team counting on her and with her relationship with Jake on the line, will she have to sacrifice the thing she wants most for the people she loves? Or can she step up and take her best shot?
***10 Random Things***
Get to know Kristine Carlson Asselin
I had braces as an adult, got them off in 2013 at age 44.
My parents owned and operated a golf course for my entire teen years.
My first car was a 1990 Dodge Shadow.
I'm addicted to Dentyne Fire cinnamon gum. It killed me not to chew it for the year I had braces.
I got my Pocket money during college from tips bar tending weddings and parties.
When I was pregnant with my daughter, my food cravings were chicken pot pie and mashed potatoes.
I became the sports editor on my high school yearbook because I had a crush on a boy on the varsity soccer team.
My favorite band is America, famous for HORSE WITH NO NAME and Sister golden hair. Since 1988, I've seen them in concert over 30 times.
AWYSI is my first novel, but I have 15 children's nonfiction books for the school library market.
I was in the audience in 1999 when Adam Sandler recorded the live version of The Chanukah Song, Part II at Brandeis University.
Meatloaf once cursed at me (by name) at a concert in 1991. And yes, there is more to that story. 😉
***REVIEW***
Verdict:
Rating Report
Cover
Characters
Plot
Writing
Swoon
Overall:
3.5
***About Kristine Carlson Asselin***
Kristine Carlson Asselin is the author of fourteen children's books for the school library market. In addition to nonfiction, she writes Young Adult and Middle Grade fiction. She has a BS from Fitchburg State University and an MA from the University of Connecticut.
Her debut YA novel – ANY WAY YOU SLICE IT – will be available from Bloomsbury Spark in 2015. Her first picture book, WORST CASE OF PASKETTI-ITIS was published in June 2013.
A member of the Society of Children's Book Writers and Illustrators (SCBWI), Kristine loves attending workshops to practice her craft and meet other writers. She is currently on deck to direct the 2014 New England SCBWI Conference.
She loves books–mostly middle grade and young adult. She's a sucker for a good love song. And she can't resist an invitation for Chinese Food or Ice Cream. But not together.
She is represented by Kathleen Rushall of Marsal Lyon Literary Agency.
Kristine lives with her husband and daughter in a suburb near Boston.
Find Kristine Here:
Website | Facebook | Twitter | Goodreads
***GIVEAWAY***
Must be 13+ To Enter | Ships only in US.
a Rafflecopter giveaway
Good luck and make sure you check out the other stops on the Any Way You Slice It Tour!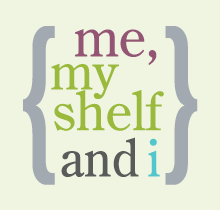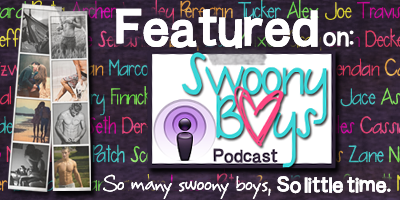 Related Posts