Fracture
by
Megan Miranda
Series:
Fracture #1
Published by
Walker Children's
on January 17, 2012
Genres:
Paranormal
Pages:
262
Goodreads
Buy the Book
Eleven minutes passed before Delaney Maxwell was pulled from the icy waters of a Maine lake by her best friend Decker Phillips. By then her heart had stopped beating. Her brain had stopped working. She was dead. And yet she somehow defied medical precedent to come back seemingly fine. Everyone wants Delaney to be all right, but she knows she's far from normal. Pulled by strange sensations she can't control or explain, Delaney finds herself drawn to the dying. Is her altered brain now predicting death, or causing it?

Then Delaney meets Troy Varga, who recently emerged from a coma with similar abilities. At first she's reassured to find someone who understands the strangeness of her new existence, but Delaney soon discovers that Troy's motives aren't quite what she thought. Is their gift a miracle, a freak of nature-or something much more frightening?

For fans of best-sellers like Before I Fall and If I Stay, this is a fascinating and heart-rending story about love and friendship and the fine line between life and death.
The 411:
Delaney Maxwell miraculously wakes up after being in a coma for six days.  She shouldn't be alive.  At first, it seems that everything is okay with her, but then…stuff starts 
happening
.  We can't tell you what the feeling she gets means without giving away the story, but it's kinda creepy 🙂
Meanwhile, she's dealing with her feelings for best-friend-slash-boy-next-door, Decker, and the new guy, Troy, who seems to be the only person who truly understands what she's going through, not to mention that her already-cautious mother is pretty much beside herself with worry and making her life even more difficult.

What We Loved:
We liked this book, and we think it would make a great movie.  We love the way Megan Miranda writes and were swooning at some of the kisses (even if they were the wrong ones 🙂 ).
It had the right amount of swoon, horror, and drama in it to keep the viewer very interested.  There were several parts that had our hearts pounding, whether from the Decker-induced angst or the back-alley chase that takes place.  We felt like we could identify with the characters and found ourselves rooting for both Decker and Troy in different parts of the book.
We liked Decker. Most of the time.  The quote that we want to put in here will make you rage as much as it will make you swoon.  And sometimes we liked Troy.
…I knew my face was all sorts of read and I knew he must've been able to hear the beating of my heart in the silent apartment.  Because that's where we were.  Alone in his apartment.

"I don't know whether you're acting like this because you know I'm going to kiss you and you're nervous or you know I'm going to kiss you and you don't want me to."

I laughed nervously at the counter.  "You're going to kiss me?"

"Obviously.  You know I like you.  You know I want you."
We also liked the scene just before the end.

Um...Not So Much:
What we didn't like was the end.  Right up to the end, we couldn't put the book down.  Then we got to the end and was left dumbfounded.  We didn't feel any resolution 
at all
.  So, it was like a movie would be–all of this action, action, action then 
bam!
 It's over.  And we're left to 
imagine
 what happened after that. 
View Spoiler »
We also did not get why her mother was such a bitch.  Their relationship was tumultuous at best, and seemed to only go well when Delaney was doing what her mother thought she should be doing or acting like a stepford daughter. We also did not like how her friends acted toward the end, and we feel like Decker would NOT have let her be around them, knowing how they felt.  We don't even think he'd want to be around them. « Hide Spoiler
We also didn't like a lot of the choices Delaney made. For a girl who's supposed to be so smart, she sure could be pretty stupid.

Bottom Line:
Fracture has a brilliant storyline; we just wish that it had been wrapped up a little bit more, and that it seemed like what she went through actually meant something.

Verdict:
Rating Report
Cover
Characters
Plot
Writing
Swoon
Overall:
3.5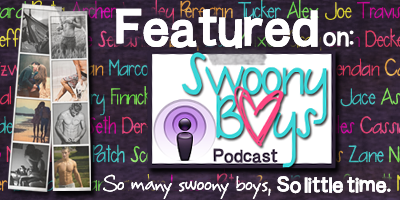 Related Posts