Gorgeous
by
Paul Rudnick
Published by
Scholastic
on April 30, 2013
Genres:
Paranormal
Pages:
327
Goodreads
Buy the Book
<em>Inner beauty wants out.</em>

When eighteen-year-old Becky Randle's mother dies, she's summoned from her Missouri trailer park to meet Tom Kelly, the world's top designer. He makes her an impossible offer: He'll create three dresses to transform Becky from a nothing special girl into the most beautiful woman who ever lived.

Becky thinks Tom is a lunatic, or that he's producing a hidden camera show called World's Most Gullible Poor People. But she accepts, and she's remade as Rebecca. When Becky looks in the mirror, she sees herself – an awkward mess of split ends and cankles. But when anyone else looks at Becky, they see pure five-alarm hotness.

Soon Rebecca is on the cover of Vogue, the new Hollywood darling, and dating celebrities. Then Becky meets Prince Gregory, heir to the British throne, and everything starts to crumble. Because Rebecca aside, Becky loves him. But to love her back, Gregory would have to look past the blinding Rebecca to see the real girl inside. And Becky knows there's not enough magic in the world.

A screamingly defiant, hugely naughty, and impossibly fun free fall past the cat walks, the red carpets, and even the halls of Buckingham Palace, <em>Gorgeous</em> does the impossible: It makes you see yourself clearly for the first time.
The 411:
Following the death of her beloved mother, not-so-pretty-less-than-popular Becky Randle stumbles across a mysterious phone number. The call she makes leads her to Tom Kelly, a sort of fairy godfather/designer who magically fills her life with glitz, glamour, and celebrity as he transforms her into Rebecca, literally the most beautiful woman in the world. All things come with a price, though, and Rebecca has one year to fall in love and get married. Determined to use her amazing beauty for good, she sets her sights on marrying the handsome (and very funny) Prince Gregory, but she soon discovers that there's more at stake than she ever imagined when real feelings get in the way.

What We Loved:
We loved the whole idea for this story. It's like a fairytale, complete with dwarves and a handsome prince. It was hard not to get swept up into the celebrity and overwhelmingness of it all. We liked the characters, especially Prince Gregory and Jate.
We also love that we got an epilogue so we know what happened later.

Um…Not So Much:
It's really hard to describe this book. Parts of it are so overly descriptive that we had to go back and reread just to figure out wtf Rudnick was talking about. Not even kidding–we have so many "weird description" notes on our kindles. Some of the descriptions didn't make sense for the character. Becky had never been out of the state before, and though we accept that she was well-versed in the world of entertainment, some of the things she said were over-the-top ridiculous.
On the flip side of that, there were things that were completely left out that absolutely should have been there. After becoming Rebecca, Becky has one year to meet, fall in love with, and marry someone. She's pretty much immediately smitten with Prince Gregory, who we loved. Their first meetings are told in great detail, but then there's a huge six month jump in time, leaving out all the time that they "fell in love". We had a hard time believing the "love" part because we didn't see any of it. Rather than spending page after page describing the warehouse that she meets Tom Kelly in, we would have preferred for Becky to tell us more about her time with Gregory.
There's a lot of bad language in this book, and that isn't normally an issue for us–at all. It just seemed to us like the author was using as many swear words as possible because he could. It was slightly off-putting and very distracting.
Also, something happens with the movie director that we think was too gross and was kind of unnecessary.

The Boys:
There are several boys that we like, including Drake, the limo driver, that we aren't mentioning here. Here are the top three boys:
Tom Kelly. He's not really a boy, but he's pretty important. He's an enigma. And he's the one who makes Becky an offer she can't refuse:
"I will make you three dresses: one red, one white and one black. And if you wear these dresses, and if you do everything I say, then you will become the most beautiful woman on earth. You will become, in fact, the most beautiful woman who has ever lived."
Jate Mallow. Jate is like Justin Timberlake. Child superstar turned artist turned blockbuster actor. He befriended Rebecca and helps guide her into her newfound stardom.
"Man, I think that having your own jet is disgusting. It eats up money and fuel and fucks up the environment." Then he grinned and added, "So that's why I borrowed one."
Prince Gregory. ::le sigh:: He's a prince. He plans rooftop picnics. He's sweet and funny and swoony. We love him.
"Well, I'm not at all sure how to behave around you. Should I try not to stare or should I keep reminding myself that even if you're so beautiful, you might want to have a conversation or should I simply dissolve into a puddle of adoration at your feet."
and he also says:
"If we're ever going to get this kissing business in order," he decided, "we're really going to have to work at it. Because right now it's hopeless. Embarrassing. We'll need hours. Days. Full semesters. Exams."
♥

The Girls:
Becky/Rebecca. She recognizes who she is (and who she is not), even when she's floundering to discover that for herself. She's strong, most of the time, and we definitely were rooting for her to get the guy.
Rocher. Becky's BFF. She's smart, she funny. She's kind of crazy, but she's unwaveringly loyal.
And she's always there to give Becky a kick in the ass when she needs it.
Your mom is dead, you're not going to college you live in a condemned trailer and you work checkout at the most raggedy-assed about-to-close supermarket in three counties. So when some incredibly rich dude whose name I am looking at right now on my bra strap, when that guy asks if you want to be the most beautiful woman on earth, here's what you do: YOU FUCKING SAY YES!!!"

Bottom Line:
Despite Gorgeous being a great idea with larger than life characters and a thrilling plot, the superfluous descriptions and huge time jumps left us wanting.
Verdict: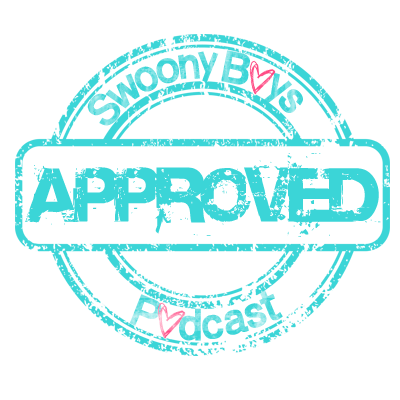 Dream Cast:
We feel that Rudnick definitely had a real life cast in mind when he wrote Gorgeous. While there was no one who could be Rebecca (come on, the most beautiful girl ever), we couldn't help but picture hunky Prince Harry for Prince Gregory.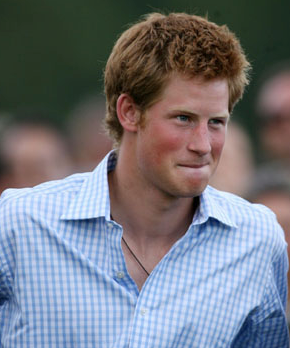 Other Gorgeous Posts:
Rating Report
Cover
Characters
Plot
Writing
Swoon
Overall:
3.5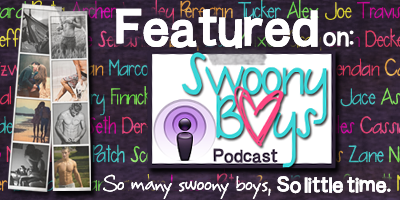 Related Posts