Welcome to Swoony Boys Podcast! This is our stop on the Another Little Piece of My Heart Tour hosted by Book Nerd Tours. We are THRILLED to be a part of this one and are looking forward to sharing a little more about why we loved ALPoMH and the characters in this amazing retelling. Don't forget to enter the amazing giveaway at the bottom of the post!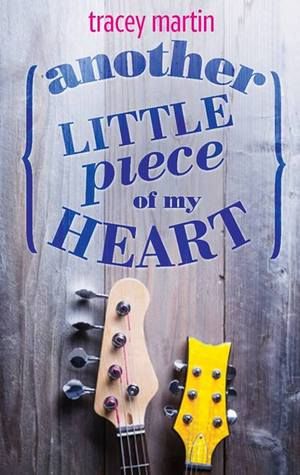 Another Little Piece of My Heart by Tracey Martin
Published by Harlequin Teen on December 1, 2013
Genres: Contemporary
Pages: 304
Goodreads Buy the Book

What if your devastating break-up became this summer's hit single? In this rock-and-roll retelling of Jane Austen's Persuasion, music can either bring you together or tear you apart.

At her dying mother's request, Claire dumps Jared, the only boy she's ever loved. Left with a broken family and a broken heart, Claire is furious when she discovers that her biggest regret became Jared's big break. While Jared is catapulted into rock-star status, another piece of Claire's heart crumbles every time his song plays on the radio.

The summer after her senior year, it's been months since the big break-up, and Claire is just trying to keep her head down and make it through a tense trip to the beach with her family. But when Jared shows up, and old feelings reignite, can Claire and Jared let go of the past? Or will they be stuck singing the same old refrain?
The 411:
A retelling of Jane Austin's Persuasion told with rock-and-roll flair. After feeling forced to break up with her one true love, Claire tries to move on. But when her ex, Jared, gets his big musical break thanks to a song written about her, she's forced to relive their end over and over. Can she get over it? And when they are forced back together by chance, can they both find a way to forgive each other, or are they doomed to resent each other forever?

What We Loved:
Much like the Persuasion, Another Little Piece of My Heart is a story of second chances, growing up, acceptance, and true love.
There was so much about this one that we want to gush about, but these were a few of our favorite things:
Characters- The cast of characters is full of life, you've got those you love and those you could do without. That, combined with some awesome dialogue, makes them seem not just relatable, but real.
Writing- Tracey Martin does such a good job of letting us inside Claire's world. She's a wonderfully well rounded character and being inside of her head was a fun ride. Watching her grow, but more importantly- except herself, was a breath of fresh air. The pages flow, and we found ourselves not wanting to stop until we'd turned the very last one.
Retelling- We love a good retelling and we know it's not an easy thing to accomplish. But ALPoMH managed to rework a classic and make it something brand new and approachable to a whole new generation.
Music- We're suckers for a book that has a musical tie-in. When we saw the cover and the summary we knew that this one had to be on the top of our TBR list. It's hard to incorporate a musical person(s) into a book. It can come across as awkward, forced, or stereotypical. Luckily for us that is not even close to the case in Another Little Piece of My Heart. The music parts were perfect, so perfect that we would have loved even more.

Um...Not So Much:
With all that awesome, there wass bound to be something that we didn't like. Here are a couple of things that we would have liked to see done a little differently.
Jared/Claire Time- We got plenty of flashbacks letting us know exactly why Claire couldn't let her feelings for Jared go. (Even when she REALLY wanted to.) What we didn't get was a lot of build-up to their reunion. We would have loved to see that develop more, to go from anger/hate to realizing that they have to be together. (To be perfectly honest, this was a complaint of our in Persuasion as well.) We know that these two are meant to be together, we can feel it, but we just would have loved to see more of Jared's swoon. Because there is no doubt that he's full of it.
Secondary Characters- We already told you that we loved this cast of characters, and we stand by that. But sometimes we found them to be a little distracting. There were times when we just wanted more Claire and Jared and we wanted the rest of the crew to just sit down and shut-up. Maybe it's just because we loved the two of them so much.
ALPoMH is one of those books that even when you have things you'd like to see changed, your overall love for the book doesn't change. Our complaints are nitpick-y. We only do that when we have a lot of feelings toward characters and their stories. That's not a bad thing, right?

The Boys:
Jared is a perfect modern day Wentworth. He's got the attitude and the romance down. But the best part is that when you add in his music (sub Wentworth's letter for a song) you get some swoony magic. We felt for him and loved him from the beginning. Plus just look at this:
Just as I'm starting to feel stupid for thinking about his lips instead of my arm position, his grip on my forearm slackens and I feel those lips kiss my ear.
and this…
"She's someone I never thought I'd see again. Someone I never wanted to see again. And yet in some cosmic joke, who do I end up running into here?" The audience chuckles. "Right. Crazy, isn't? The universe knows something. I need new songs, so it sends me my muse."
*girly sighs*

The Girls:
We already told you how much we loved being in Claire's head, but now we can tell you why. She's one of those ultra relatable girls. Her whining is never unwarranted, her anger is justified, and her reactions scream real. Two of our favorite things about her were watching her growth and her snarky dialogue.
Check this out:
Some people are like a venereal disease. Not that I know what one is like firsthand, thanks, but I did have to sit through health class. My point is, these people are the products of a moment of fun in your past, a wild and crazy passion that you look back on with longing and regret. And just when you think they're gone for good, they return to irritate the hell of of you.
Who wouldn't love that? If we met her in real-life, we know we'd be bff's.

Dream Cast:
We had so much fun casting Jared. Who doesn't want to spend time looking for the perfect guy to portray a swoony boy musician? We won't make you wait any longer. Here he is (complete with the eyebrows!):
He's even got the "Jared with his bike" look down. See:

What We Think Will Happen Next:
We think these two get their happily ever after. We don't think they will have an easy path, and we think they still have a lot to talk about, but we have no doubt that they are in it for the long haul. We're pretty sure they are going to make very pretty (and musical!) babies!

Bottom Line:
Another Little Piece of My Heart has page after page filled with music, first loves, and growing up. It's beautiful, painful, and just the right amount of sweet.

Verdict:
Rating Report
Cover
Characters
Plot
Writing
Swoon
Overall:
4.5
***About Tracey Martin***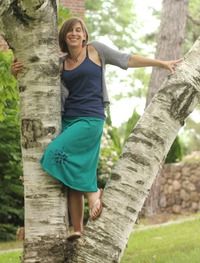 Tracey Martin grew up outside of Philadelphia, the lucky recipient of a drama-free childhood, which is why she spent so much time reading about other people's lives. It was while she was working on her doctorate in psychology that she had an epiphany–imaginary people are way more fun than real ones. And so she began writing. Never able to choose just one of anything, she currently writes both urban fantasy for adults and contemporary stories for teens.
She likes her coffee simple, her music epic, and her movies to contain explosions. A city girl at heart, she doesn't understand how she and her husband ended up living in New Hampshire, but writing keeps her off the mean, small town streets.
Find Tracey Here: Website | Twitter | Goodreads
***GIVEAWAY***
Win an e-book copy of Another Little Piece of My Heart, Claire's guitar pick bracelet, Button & Bookmark, and a $15 iTunes Gift Card!
a Rafflecopter giveaway
Good luck and don't forget to check out the other stops on the tour!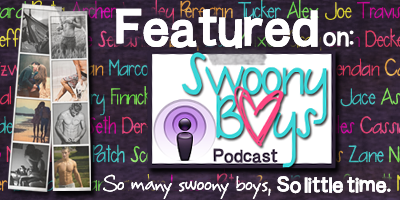 Related Posts