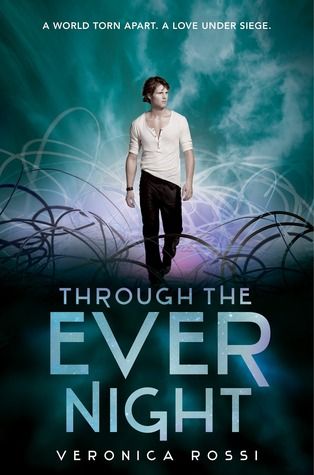 Through the Ever Night
by
Veronica Rossi
Also by this author:
Roar and Liv
,
Under the Never Sky
,
Brooke
,
Into the Still Blue
Series:
Under the Never Sky #2
Also in this series:
Roar and Liv
,
Under the Never Sky
,
Brooke
,
Into the Still Blue
Published by
HarperCollins
on January 8, 2013
Genres:
Dystopian
Pages:
352
Goodreads
Buy the Book
It's been months since Aria last saw Perry. Months since Perry was named Blood Lord of the Tides, and Aria was charged with an impossible mission. Now, finally, they are about to be reunited. But their reunion is far from perfect. The Tides don't take kindly to Aria, a former Dweller. And with the worsening Aether storms threatening the tribe's precarious existence, Aria begins to fear that leaving Perry behind might be the only way to save them both.

Threatened by false friends, hidden enemies, and powerful temptations, Aria and Perry wonder, Can their love survive through the ever night?
The 411:
Aria and Perry are reunited, but so much has changed. Perry is the Blood Lord of the Tides and Aria is still adapting to her new life. For their own reasons, they both need to find the Still Blue. Perry needs to find it for The Tides and everyone who lives there, and Aria needs to find it to save the Dwellers and free Talon, Perry's nephew. The Aether storms are still a threat to everyone they love, and time is running out.

What We Loved:
There is no "middle of the trilogy" slump here. Through the Ever Night took the amazing base that Under the Never Sky laid down and made it even better. Instead of being a means to get to the third book, TtEN adds ridiculous amounts of depth to the characters, plot, and world-building. Answers to our questions, new characters, new problems, and the same writing perfection combine to make this one of our favorite books of the year.
We loved just about everything, but here are some of our favorite components:
The Writing– We're not normally huge fans of books told in third person, and we can also be critical of books told with alternating point-of-views. However, this series continues to impress us and make us forget those dislikes because it is done so well. The voices are right, the flow is right, and the writing style just fits. Veronica Rossi gets better and better and we can't wait to see where she takes us in Into the Still Blue.
The Characters– All of our favorites were back for this one and some new favorites too. We always want more Perry and Aria, and after reading Roar and Liv we wanted to see more of those two too. We got both.  But more than that, we saw the characters go through so much. There's a lot of growth, a lot of pain, and even some teenage angst added in. Every single plot-line, even the ones that had us reading from between our fingers, served a purpose in developing or strengthening a character.
The World– We got the explanations we were looking for in Under the Never Sky and so much more. We saw more of the Tides and the world beyond it. We get to see into the Rim, and hear more about the Still Blue. We learned more about why there are outsiders and dwellers, and what the Aether is. Veronica Rossi gave us all of this using her gorgeous words that once again had has us completely immersed in her world and living it in our heads like a dream.
Aria & Roar– We already had mad love for the "bromance" between Perry and Roar, but Through the Ever Night had has falling in love with Aria and Roar's friendship as well. They have, without a doubt, the best non-romantic boy/girl relationship we've ever read. Their banter is perfection, and the strength that they give to each other is enough to make you smile and  tear-up all at the same time.

Um…Not So Much:
If you read our review of Under the Never Sky we had a couple of complaints that we were hoping to have solved. We're pretty sure you can tell from what we've already said that our wish came true. We got the answers we were looking for and that left very little for us not to like. With that said, there are a couple of things we could have done without.
Brooke and Kirra. We won't give anything away, but we can summarize our feelings with just one thought… UGH
We also don't like when Perry and Aria spend time apart. We want them to be together all the time, preferably kissing.

The Boys:
We've already told you how much we love the new relationship developments with Roar, he's seriously impossible not to love.  And we definitely think that secondary characters like Soren, Sable, Cinder, Talon, Reef, and a few others are deserving of our attention. But this time we want to focus on Perry.
All of the characters went through major changes, and while Aria went through the biggest change in Under the Never Sky, we think that Perry gets that title in TtEN. Being the Blood Lord changed him, he was forced to grow and respond in ways that he hadn't even thought of before. He had to learn how to think of his tribe and not just for himself. Where he was once rash and headstrong, he becomes a true leader here.
The best part? He goes through all of these changes while remaining completely true to his character and self. He's still our beautifully swoony savage. Just look at this:
In her eyes, Perry saw a feeling that was endless and stronger than anything.
and this…
"Do you ever miss anything?"  – Aria

Perry smiled. "You, all the time."
He just gets better and better, right?


The Girls:
Through the Ever Night introduces/re-introduces plenty of female characters. Liv, Brooke, Kirra, and others each have a very specific purpose and somehow serve to move the story forward. We're not going to lie though. While we have more female characters in TtEN than we did in UtNS, Aria still steals the show.
There's not a trace of the weak and scared dweller that she once was. She's become a confident and strong half-outsider who can hold her own. Her changes continue to happen, both on the outside and inwardly and her thoughts once again shake us and strengthen our love for her.
She'd been seeking the comfort of a place. Of walls. A roof. A pillow to rest her head on. Now she realized that the people she loved were what gave her life shape, and comfort, and meaning. Perry and Roar were home.
She a perfect example of the kind of kick-ass heroine that makes a great fictional role-model for girls of all ages.

Bottom Line:
A beautifully written sequel that makes you fall even more in love with the world, the characters, and the author.
Verdict: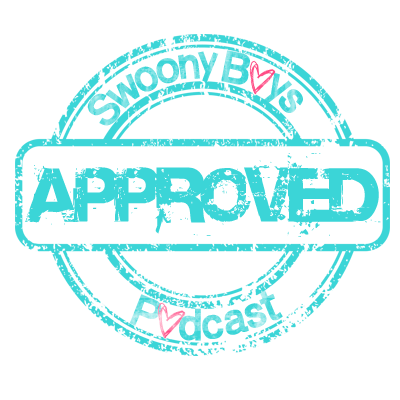 Dream Cast:
We are still majorly in love with our pick for Perry. To us, he's perfect. (And yes, we know he's not blonde. But he'd rock that look too!)
And then there's our Roar, we love him too. Here he is:
What We Think Will Happen Next:
We can't believe we still have another seven months to wait for Into the Still Blue. It feels like we've been waiting forever and we need it NOW! We will say this though, even though there are cliffhanger elements to the ending of Through the Ever Night, we are extremely happy with the way it ended. We're not sure we could even begin to guess what we think will happen next, but we think we can safely say that whatever happens Perry and Aria will take it on together.

Other Books by Veronica Rossi:
Under the Never Sky, Roar and Liv, the Untitled novella (coming mid-to-late 2013), and Into the Still Blue, (coming January 2014).
Other Under the Never sky Series Posts:
Other Posts About Perry and Roar:
Rating Report
Cover
Characters
Plot
Writing
Swoon
Overall:
5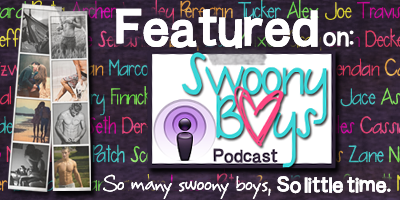 Related Posts