We're so happy to be participating in the blog tour for 5 to 1 by debut author Holly Bodger! We've got a great giveaway to share with you as well as our thoughts on the book.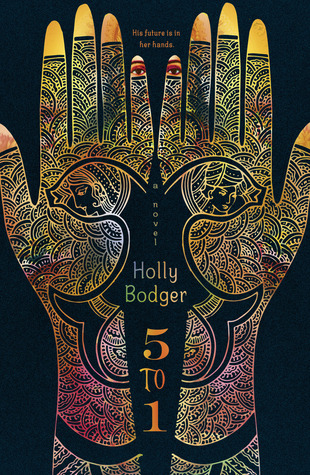 5 to 1
by
Holly Bodger
Published by
Knopf Books for Young Readers
on May 12, 2015
Genres:
Dystopian
Pages:
224
Goodreads
Buy the Book
In the year 2054, after decades of gender selection, India now has a ratio of five boys for every girl, making women an incredibly valuable commodity. Tired of marrying off their daughters to the highest bidder and determined to finally make marriage fair, the women who form the country of Koyanagar have instituted a series of tests so that every boy has the chance to win a wife.

Sudasa, though, doesn't want to be a wife, and Kiran, a boy forced to compete in the test to become her husband, has other plans as well. As the tests advance, Sudasa and Kiran thwart each other at every turn until they slowly realize that they just might want the same thing.

This beautiful, unique novel is told from alternating points of view-Sudasa's in verse and Kiran's in prose-allowing readers to experience both characters' pain and their brave struggle for hope.
***Our Review***
The 411:
Not too far in the future, there are now five boys for every girl in Koyanagar, a country in India. The boys must undergo physical and mental testing to see who is eligible to get married–and who won't. Those who lose during the testing face an uncertain future, with some of them sent to the wall that surrounds their community. This story follows Sudasa and one of the boys competing to get to marry her, Kiran (aka Five).

What We Loved:
5 to 1 by Holly Bodger has one of the most unique dystopian storylines we 've ever read. We loved the way this story was told, alternating between Kiran and Sudasa's points of view. Bodger weaves words together in a poetic, lyrical way that is astounding. This is a quick read that will definitely make readers take notice of this debut author.
Also, we love the cover.

Um...Not So Much:
While we love the idea for this story, we felt that it wasn't totally believable. There are just too many questions about the society and how it functions for us to be all in here. Even though this story definitely relates to current events, we feel like it's not far enough into the future to be realistic. Also, the consequences of not following the rules society has set forth isn't pushed.
We wanted more about everything–more reasons for the way Kiran (aka Five) thinks and feels, more about Sudasa, just everything. We didn't feel a great connection with the secondary characters and wish that there had been a bit more with them. We absolutely wanted more swoon, as there was none. And the ending? Yeah, there needed to be more.

Bottom Line:
Filled with girl power and a powerful message, 5 to 1 by debut author Holly Bodger is a quick read with a fresh spin on dystopian societies that's unique and unexpected.

Verdict:
***About Holly Bodger***
Holly Bodger has a BA in English Literature and has spent her entire career in publishing. She is an active member of RWA and is a 2013 Golden Heart finalist in the Young Adult category. She lives in Ottawa, Canada.
Find Holly Here: Website | Facebook | Twitter | Goodreads
***GIVEAWAY***
Win a copy of 5 to 1 (US/Canada Only)
a Rafflecopter giveaway
Good luck!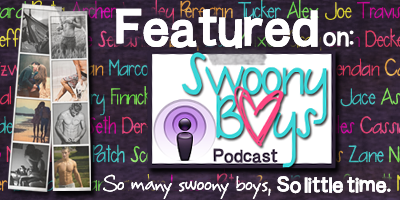 Related Posts