The Serpent King
by
Jeff Zentner
Published by
Crown Books for Young Readers
on March 8, 2016
Genres:
Contemporary
Pages:
384
Goodreads
Buy the Book
Dill has had to wrestle with vipers his whole life—at home, as the only son of a Pentecostal minister who urges him to handle poisonous rattlesnakes, and at school, where he faces down bullies who target him for his father's extreme faith and very public fall from grace.

He and his fellow outcast friends must try to make it through their senior year of high school without letting the small-town culture destroy their creative spirits and sense of self. Graduation will lead to new beginnings for Lydia, whose edgy fashion blog is her ticket out of their rural Tennessee town. And Travis is content where he is thanks to his obsession with an epic book series and the fangirl turning his reality into real-life fantasy.

Their diverging paths could mean the end of their friendship. But not before Dill confronts his dark legacy to attempt to find a way into the light of a future worth living.
To say The Serpent King is a stellar debut novel from author Jeff Zentner is quite the understatement. It might be only the beginning of March, but we can pretty much guarantee that this book is going to be in our top reads of 2016 … it's that good, people! Full of emotion, complex characters, a riveting storyline, and a setting that is refreshing and unique, The Serpent King is practically perfection. Don't miss our fun podcast episode with author Jeff Zentner.
The 411:
Set in rural Tennessee, The Serpent King is full of richly developed characters wherein the setting of the story plays as big a part in the lives of Dill Early, Lydia Blankenship, and Travis Bohannon as the story itself. Jeff Zentner's masterful writing will pull you in from page one and will stay with you long after you reach the end.

What We Loved:
Well, everything is a bit broad (though totally accurate) so we'll try to break down just a few of our favorites.
First, the title. Can we just say wow?! When we got to the part of the book where the Serpent King is mentioned, we got chills. Chills! The imagery, the otherworldly feel of both the setting and the characters matches the whole end of high school feel. How when you're that age, every day is a countdown to something. Be it the end of friendships, the end of your childhood, or the end of the carefree days of summer.
Next, the setting. Rural Tennessee isn't a place that's often written about and it was fun, even if a bit depressing, to visit Forrestville (or Forestville as Lydia calls it – minus the second R for racism). The poverty, the people, the religion; it was an interesting place. From the bookstore, to The Column, to the train tracks, these places all helped shaped Dill, Lydia, and Travis into the people we meet in The Serpent King.
Of course that leads to the writing. We marked SO MANY passages that there are seriously more words highlighted than not. The writing is simply gorgeous. Vivid and evocative without feeling preachy or too much, even when Dill's mother and father are quoting scripture at him. Zentner has a way of describing things, people, events and feelings in such a way that you find yourself remembering something from your past that the characters are going through as well. Here are some of our favorite lines:
"Now not only would he lose Lydia at the end of this year, but he would also disappoint her. And worse, somewhere, circling and flitting around that dread, was another awful feeling: nothing makes you feel more naked than someone identifying a desire you never knew you possessed."
"They sat their vigil like some sacrament. Until sundown and the blood-orange winter light of the dying day cast long shadows. Dill watched Lydia out of the corner of his eye. The breeze blew her hair across her face. She wore the sunset as a flaming crown. Young and beautiful and luminous and alive, keeping the darkness at bay if only for a brief moment."
"I think that's why I like it," Travis said. "It makes me want to live a good life."
Seriously, there are SO MANY more!
Now, let's talk about the main characters. We really loved that Jeff Zentner spent time on all three POV's.
Dill: Gah, did he tear our hearts out or what? Broody and quiet, Dill feels trapped by both his circumstances and his family history. With a disgraced preacher father and a mother who is steeped in her own bitterness and evangelical hold on her faith, Dill is swimming in guilt and a desperation to hold onto his friends Lydia and Travis. At times being inside his head was heartbreaking and more than a little depressing, but at others, oh … there is so much hope! Hope to rise above his reality, to escape his family's legacy, to be the person he so wants to be. It's hard for him though, but boy does he try. He almost gives up, but it's the realization that he can be and is better than his surroundings that gives him the impetus to keep going, to keep believing in himself. The rockabilly, emo rock star thing that develops, thanks in no small part to Lydia's Internet prowess and influence, doesn't hurt his self-confidence any. It is a hard journey for Dill, one full of sadness and hurt and tragedy, but it's a beautiful, hopeful one.
"So when I watch trains, it makes me think about how much movement there is in the world. How every train has dozens of cars and every car has hundreds of parts, and all those parts and cars work day after day. And then there are all these other motions. People are born and die. Seasons change. Rivers flow to the sea. Earth circles the sun and the moon circles Earth. Everything whirring and spinning toward something. And I get to be part of it for a little while, the way I get to watch a train for a minute or two, and then it's gone."
Lydia: To be honest, she was up and down for us. She definitely pushes Dill and Travis to want more for themselves. She cajoles and teases and uses brutal honesty to make them both face hard truths, especially for Dill. But there are times she comes off as callous and almost cruel and she is more than a little full of herself on more than one occasion. As a privileged teenager on the cusp of making her way in the world, this isn't so surprising but it does make her lose a little bit of her shine. Yes she's quirky and her own person. She's full of the self-confidence that comes from a home where she is loved and cherished and more than a little spoiled by being the only child of two successful parents and this often keeps her from truly relating to her friends, though she DOES try. One of the things we loved most about Lydia, is her father. Dr. Blankenship adores his daughter but he also helps keep her grounded, which isn't so easy to do with a daughter who is an Internet sensation.
"No, sweetie. I'm not being a creep. You're being very haughty and unkind about their lives. People live quiet lives and that's okay. There's dignity in that, no matter what you may think."
Travis: This boy. He shocked us, in the best possible way. Big and tender and quiet and completely at ease being who he is, liking what he likes, and having the friends he has. That's not to say Travis's life is easy; it is anything but. It's hard and sad and it'll break your heart. But if the world were full of more people that looked at things, that appreciated the quiet, simple things the way Travis does, well, it would be a much better place. He's fierce and loyal and good. He loves fantasy novels, he wears a dragon necklace and carries a staff. He dresses in black from head to toe. He's happiest when he's reading his favorite book or hanging out with his friends. We simply loved him. What Travis teaches both of his friends is that bravery comes in all forms, in all shapes and sizes, and sometimes just being yourself is the bravest thing of all.
"I had no idea those books meant that much to you, Travis," Lydia murmured. "Now I feel bad about making all those Bloodfall jokes."

"Does that mean you'll read them?"

"No."

"They're amazing. I forget about everything I'm not good at and everyone I'm not when I read them. They make me feel brave."
And lastly, we loved the swoony parts. There aren't a lot of moments, Dill and Lydia's relationship turns romantic only in the last 20% of the book and while we always want more sweet, swoony moments, this totally makes sense. It's interactions like these that left us pretty much breathless:
"She's it. She's my everything. She's the standard by which I'll judge beauty for the rest of my life. I'll measure every touch to her breath on my skin. Every voice to her voice. Every mind to her mind. My measure of perfection. The name carved into me. If I could, I would lie with her under these stars until my heart burst."
Dill gazed at the ground. Lydia pretended to do the same, but instead peered at Dill's profile out of the corner of her eye, the glowing waltz of fireflies around his head. Her heart ached with the knowledge that every time it beat, it was counting away another second to her leaving and not seeing him anymore.

"Dill?" She put her hand on his knee.

He looked up. "Yeah?"

"I hope we're always a part of each other's lives, no matter where we go or what we do."
He thought the most alive he could feel was in the moment after he'd done something incredibly brave. Turned out, he also felt pretty damn alive in the moment.

Dill discovered that there was another thing that came as naturally to him as making music.
*All the swoony sighs*

Um...Not So Much:
Well nothing. Not even the sad parts (and there is one part that will totally rip your heart out and tear it to shreds!)

Bottom Line:
Faith comes in all forms: faith in yourself, faith in your friends, faith in a higher power. The Serpent King is an unforgettable gorgeously written, heartwarming, emotional story of friendship, loyalty, and being true to yourself. This book is an absolute must read!

Verdict:
Rating Report
Cover
Characters
Plot
Writing
Swoon
Overall:
5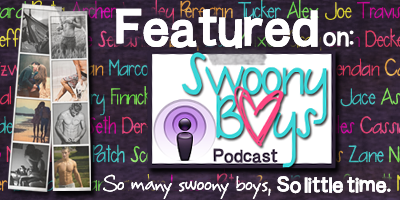 Related Posts