Override
by
Heather Anastasiu
Also by this author:
Glitch
,
Shutdown
Series:
Glitch #2
Also in this series:
Glitch
,
Shutdown
Published by
St. Martin's Griffin
on February 12, 2013
Genres:
Dystopian
,
Sci-Fi
Pages:
320
Goodreads
Buy the Book
Zoe is free. She has escaped the enslavement of the Community, disconnected from the hardware that had controlled her every thought and emotion, and evaded capture by the Chancellor intent on killing her. She is finally free, but she is far from safe.

Zoe and Adrien hide themselves from detection at the Foundation, an academy that trains teen glitchers to fight in the Resistance movement. Together, Zoe and her new team of superhuman fighters must risk their lives to rescue other glitchers and humans from the Chancellor's control. Challenges abound at every turn, and Adrien, who has become silent, distant, and tormented by his visions of the future, only adds to the growing certainty of defeat. But worst of all, as Zoe's team fights against impossible odds, distrust and betrayal leads to the terrible discovery that their greatest threat could already be lurking behind the safe walls of the Foundation.
We could barely wait to read the next book in the Glitch series by Heather Anastasiu. We really enjoyed this one, but it feels like it's got the middle-book slump syndrome.
What We Loved:
The world building was still on point here. There's a lot of sci-fi going on, which makes us think that this series will appeal to sci-fi lovers and not just dystopias (which we know if a branch of sci-fi, but you know what we mean). Zoe still kicks ass, and this book is action-packed.

Um...Not So Much:
We really liked this book, but there was just so much going on, and there's some stuff with Adrien that we weren't crazy about. At all.

Bottom Line:
A solid continuation to what is quickly shaping up to being one of our favorite series, Override by Heather Anastasiu will leave you on the edge of your seats until the very last page.

Verdict:
Rating Report
Cover
Characters
Plot
Writing
Swoon
Overall:
3.5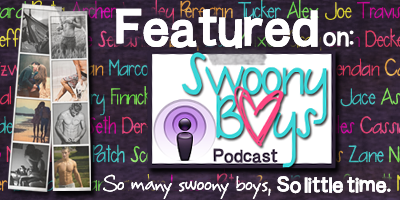 Related Posts