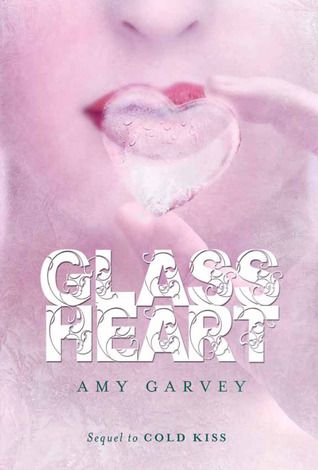 Glass Heart
by
Amy Garvey
Also by this author:
Cold Kiss
Series:
Cold Kiss #2
Also in this series:
Cold Kiss
Published by
HarperTeen
on September 18, 2012
Genres:
Paranormal
Pages:
310
Goodreads
Buy the Book
Fans of Beautiful Creatures will fall head over heels for Glass Heart by Amy Garvey, with its blend of breathless suspense, passionate romance, and magic.

In Cold Kiss, Wren Darby learned she had powers strong enough to bring her dead boyfriend back to life. She thought she had to keep these powers a secret from everyone, until she met Gabriel, a mind reader who instantly learned her deepest secret.

In the sequel, Glass Heart, Wren is torn between her love for Gabriel and the rush of exploring her powers. When Gabriel warns Wren that her powers are getting out of control, Wren begins spending more time with Bay and Fiona, whose magic is wild, exhilarating—and dangerous.

And by the time Wren realizes Gabriel was right, she may already have lost him.

We really loved Cold Kiss, especially Wren, which usually never happens to us (ya'll know we're usually all about the swoony boys).
When we read Cold Kiss, we didn't know that there would be a sequel, but we're really glad that there is.

The 411:
Glass Heart picks up not too long after Cold Kiss and is beautifully written.  We get a stronger, more confident Wren working together with a swoony Gabriel. That's all we can say without giving everything away 🙂

What We Loved:
We love the swoony romance aspect of this book. There's lots of making out and kissing and sweetness.
"Fine, be a boy," I say, and get up, sniffing dramatically. "In my house, there's no football."

He stands up, too, but slowly, and I realize he's inching closer. I look up at him through my lashes, ready to run.

"Does that mean you've never been…tackled?" he asks me, and I take off, shrieking, hoping the downstairs neighbors are either too hungover to hear us or out somewhere.

He chases me through the apartment, but there aren't many places to go, and I nearly topple over a chair when I get past him on my way out of the kitchen. I catch my sock on a splintered floorboard, snagging to an awkward stop, and just as I wrestle my foot out of it, he pounces.

We wind up on the floor of his bedroom, laughing and panting, him on top of me, his body a long, narrow cage.

We haven't actually talked much yet about all the many things we should talk about, but for now, I don't care.

I reach up to run my fingers through his hair and pull his head down for a kiss. He comes willingly, and I sigh as our lips touch. My mouth feels a little bruised already–we've been kissing a lot–but it's totally worth it.

I'm keeping a tight leash on the magic, though, because the last thing I want is for the two of us to wind up floating off the planet while we're messing around. Besides, this–the solid, heavy feel of him stretched alongside me, the taste of his mouth, the warm weight of his hands–is just perfect.
We love the way Amy Garvey tells a story. We love the descriptions and the emotions that we feel when reading her words. We love that Wren didn't forget about Danny, and that though what she feels for Gabriel is different, she can't help but compare things about them.

Um...Not So Much:
As much as we liked the story and love the characters, we would have liked more. There are a few very interesting characters introduced, including Bay, who we feel could have been really awesome (as in, Spin-Offs and tons of fic written about him), but we didn't get enough of them. We don't know what else to say without giving too much away, but we …just wanted more. There's also an RPattz reference that makes us cringe a little, but that could just be us being overly sensitive lol

The Boys:
When we read Cold Kiss, the main thing we didn't like was trying to figure out why Gabriel was such an important part to the story, but after reading Glass Heart, we totally get it. We love that he is a regular guy, getting emo and thinking he knows everything just like the best of them. But, he's really sweet and He wants to help her, to protect her, and he grounds her in a way that no one else can.
"What exactly are we doing?"

A movie, it turns out. The Rialto is donating half the ticket sales for the two afternoon shows to a fund Adam's parents set up. There are flyers up all over the lobby, thanks to Audrey, I bet.

"We should sit in the back," Gabriel whispers into my ear as we walk into the theater, and I elbow him, giggling.

The Girls:
We get a more-mature Wren, dealing with her powers and learning how to use them. One of the things that we love about her is that while she's got a good head on her shoulders, she is still a teenager. She still makes mistakes and is driven by hormones and tries to figure out stuff on her own. We won't be too spoilery here, but when a situation gets out of hand, we love that she asks for help. She stands up for herself and really comes into her own. Go, Wren!

What We Think Will Happen Next:
We don't know if this is the last of the Cold Kiss series (it looks like it is 🙁 ), but we're definitely not done with Amy Garvey. We can't wait to see what she comes up with next.

Bottom Line:
Glass Heart has it all: action, adventure, authentic main characters, and a swoony boy. What more could you ask for?

Verdict:
Rating Report
Cover
Characters
Plot
Writing
Swoon
Overall:
4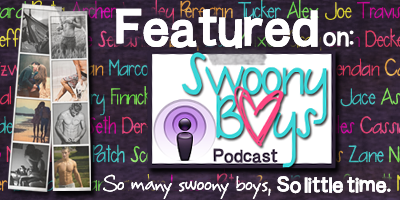 Cold Kiss
Related Posts