You already know that we love Rachel Harris. We could barely contain our excitement when we found out that there would be more to The Fine Art of Pretending–this time featuring Justin (!!!), so you know we were all about it when we were invited to join the blog tour for The Natural History of Us. We've got a fun excerpt to share with you, along with our thoughts on this cute book, but first, you know the drill–here's the 411 on the book:
***About the Book***
The Natural History of Us
by
Rachel Harris
Published by
Spencer Hill Press
on April 5, 2016
Genres:
Contemporary
Pages:
297
Goodreads
Buy the Book
One class assignment. One second chance at love. The school player is all in. Now he needs to win back the sweet commitment girl who's forever owned his heart.

Justin Carter has a secret. He's not the total player Fairfield Academy believes him to be. Not really. In fact, he used to be a one-woman guy...and his feelings for her never went away. Too bad he broke her heart three years ago and made sure to ruin any chance she'd ever forgive him.

Peyton Williams is a liar. She pretends to be whole, counting down the days until graduation and helping her parents at the family ranch. But the truth is, she's done everything she can to get over Justin, and salvation is just around the corner. With graduation one short month away, she'll soon break free from the painful memories and start her life fresh. Of course, she has to get through working with him on one last assignment first.

For Justin, nothing ever felt as right as being with Peyton, and now that fate's given him a shot at redemption, he's determined to make the most of it. And for Peyton...well, Justin Carter has always been her kryptonite.
You can order a personalized copy of The Natural History of Us, signed by Rachel Harris, now through April 8–international orders, too!
***EXCERPT***
Justin tipped up my chin with his finger and said, "You're far from just anyone, Peyton. You're impulsive and fearless. You're stubborn and curious. You drive me insane with your millions of questions. And your heart… Sunshine, it's the most beautiful thing I've ever seen."
I wanted to look away. Hearing compliments was hard for me, I never really believed them. But when it came to Justin? God, I wanted to believe them so badly.
He brushed his thumb across my jaw. "Instead of giving up in the hospital, like most people would've done, you walked away optimistic. Grateful, even. I'm in awe of you." Justin looked deep into my eyes and said, "Peyton, you make me want to be a better guy. I want to deserve those sweet smiles of yours. I—"
I leaned forward and kissed him.
Words wouldn't express what he did to me. My heart felt heavy, so overflowing with love for this wounded, insecure boy that I couldn't contain it all. So I put it in my lips. In my mouth and in my tongue and in my small gasp of surprise when Justin yanked my body flush against his.
I gave myself over to emotion, threading my fingers through his thick, dark hair. Deepening the kiss and tangling my tongue with his. Dizzying desire whipped through my body, fogging my head with want, and settling in a warm pool of tingles in my belly. Goose bumps danced across my skin as the cool, crisp taste of mint exploded on my tongue.
"Baby…"
Wow. The word set off a flame in my blood. It was a claiming, every bit as much as his lips as they ravaged my mouth, taking over control, possessing me. And I wanted to be his. Completely, in every way I possibly could.
Justin was wrong before. I wasn't strong or incredible. I wasn't anything special. But he made me feel as though I was. If I'd learned anything living post-GBS, it was that life was short, and when you found happiness, you grabbed on with both hands and never let go. I had no intention of loosening my grip.
"Uh…" Justin groaned as he tore his lips from mine. "We can't." He pushed my hips back, but kept his hands clenched around my waist and leaned forward to brush another kiss against my swollen mouth. His heavy-lidded gaze fell on his handiwork. "Your dad… your whole family… they'll see us. We have to…"
That he was so breathless over me was a thrill of its own. I grinned up at him, taunting his inner battle by raking my teeth across my bottom lip, and he swallowed hard before inching closer to the edge of the bench. Closer to me.
***About Rachel Harris***
Rachel Harris writes humorous love stories about sassy girls-next-door and the hot guys that make them swoon. Emotion, vibrant settings, and strong families are a staple in each of her books…and kissing. Lots of kissing.
A Cajun cowgirl now living in Houston, she firmly believes life's problems can be solved with a hot, sugar-coated beignet or a thick slice of king cake, and that screaming at strangers for cheap, plastic beads is acceptable behavior in certain situations. She homeschools her two beautiful girls and watches way too much Food Network with her amazing husband.
An admitted Diet Mountain Dew addict, she gets through each day by laughing at herself, hugging her kids, and losing herself in story. She writes young adult, new adult, and adult romances, and LOVES talking with readers!
Find Rachel: Website | Twitter | Facebook | Goodreads
***Our Thoughts***
The 411:
On the cusp of getting everything he always wanted, baseball superstar Justin Carter can't forget the girl he let get away. Peyton's had demons of her own to battle and isn't looking for any kind of relationship with Justin. When they're thrown together for one last school project, can Justin make Peyton see that they're meant to be?

What We Loved:
We love second-chance romances, and this one fits to a T. Even though his reasons were good (to him), Justin can't get over the fact that he let Peyton go. You know we love a swoony boy doing everything in his power to get the girl he loves back. *le sigh*
As much as we love second-chance romances, we really liked that this book had so much more than that. Both Justin and Peyton really grew, both together and individually, and we loved seeing that.
It kind of surprised us how much we Justin. He's swoony and sweet. But he's also authentic, and we were cheering for him all the way. And we melted a little every time he called her "Sunshine."

Um...Not So Much:
So. It's hard to explain what we didn't love about this story without giving away too much. But one thing we can pinpoint is the timeline. Though we loved getting to know these characters through their pasts, it was kind of confusing with the dual POVs and flipping back from past to present. We always say that with these kind of books. We getting both Justin's and Peyton's points of view. It was just a little difficutl to keep up with the time jumps.
Also, we wanted more. Have we ever not said that about any book?

What We Think Will Happen Next:
We're not sure if there are more books planned in this series–just like this one was a surprise for us!–but we wouldn't mind reading Carlos's story. Or pretty much anyone else's. We definitely will read anything Rachel Harris writes, so bring it on!

Bottom Line:
With a swoony boy who won't stop until his girl realizes she's it for him, The Natural History of Us by Rachel Harris is perfect for contemporary YA fans who love second chance romances.

Verdict:
Rating Report
Cover
Characters
Plot
Writing
Swoon
Overall:
4
***GIVEAWAY***
Win a copy of The Natural History of Us by Rachel Harris!
a Rafflecopter giveaway
Good luck and don't forget to check out the other stops on the blog tour for The Natural History of Us by Rachel Harris!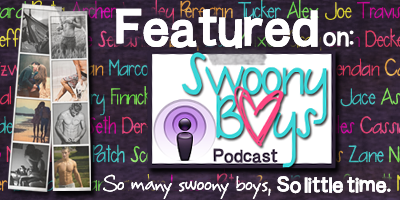 Related Posts