Stand Off
by
Andrew Smith
Series:
Winger #2
Published by
Simon & Schuster Books for Young Readers
on September 8, 2015
Genres:
Contemporary
Pages:
416
Goodreads
Buy the Book
Ryan Dean West is back to his boarding school antics in this bitingly funny sequel to Winger, which Publishers Weekly called "alternately hilarious and painful, awkward and enlightening" (Publishers Weekly, starred review).

It's his last year at Pine Mountain, and Ryan Dean should be focused on his future, but instead, he's haunted by his past. His rugby coach expects him to fill the roles once played by his lost friend, Joey, as the rugby team's stand-off and new captain. And somehow he's stuck rooming with twelve-year-old freshman Sam Abernathy, a cooking whiz with extreme claustrophobia and a serious crush on Annie Altman—aka Ryan Dean's girlfriend, for now, anyway.

Equally distressing, Ryan Dean's doodles and drawings don't offer the relief they used to. He's convinced N.A.T.E. (the Next Accidental Terrible Experience) is lurking around every corner—and then he runs into Joey's younger brother Nico, who makes Ryan Dean feel paranoid that he's avoiding him. Will Ryan Dean ever regain his sanity?
To say that we here at Swoony Boys have been anxiously awaiting Andrew Smith's Stand Off, the follow up to the mostly fantastic (we'll get to the mostly in a minute) Winger, is like saying Kassiah only kind of likes oranges. Understatement. Of. The. Year. We absolutely could not wait to see Ryan Dean West again and see what other shenanigan's he could get up to, now that he's a senior—a 15 year old senior at that. We're so happy to say that Stand Off lived up to all our expectations, and then some.
What We Loved:
Can we just start off by saying how perfect the title of the book and the cover are? Like, the most perfect of perfect!
There are A LOT of reasons why this book is so fantastic, most of which have to do with the highly entertaining and ALWAYS a hot mess, Ryan Dean West. Seriously, has there ever been a kid that is as much of a walking catastrophe as him? (and remember people, as Ryan Dean tells the Sam Abernathy, it's never Ryan, his first name is Ryan Dean) The thing that we love so much about the way Andrew Smith writes Ryan Dean is yes, the kid is a disaster, but the things he does and says are totally believable. Ryan Dean is a horny, emotional, scared, sarcastic, bratty teenager. He's a genius, he's being forced to room with the Sam Abernathy, a lowly 12-year-old freshman, during his last year at Pine Mountain. He's still not over the horrible, terrible bad thing that happened to his best friend, Joey, at the end of Winger (truthfully WE'RE not over it and never will be, and if you've read the book you know exactly what we mean) and now Ryan Dean is scared to go to sleep at night because of NATE (the Next Accidental Terrible Experience).
And, then, there's the adorable munchkin, Sam Abernathy in all his claustrophobic, hero-worshipping twelve year old glory. This kid, we swear, is just about the cutest thing in the history of ever. He could be annoying, and to Ryan Dean he's the worst thing to ever happen to him, but he's just so endearing and perky that you can't help but love him to pieces. The thing about the Sam Abernathy that you realize is just how special he is … and how much Ryan Dean needs him.
And he continued. "Anyway, I think Mrs. Dvorak is nice. She's helped me a lot."

I yawned. "Okay. Whatever. Sam? If my thing happens again tonight … well, I'm sorry in advance if it does."

"Don't be scared, Ryan Dean. I'll be here. And you know what?"

"What?"

"I would have never gotten out of that well when I was four if people didn't come to help me."

No. Do not say something smart now, Sam. You're only twelve; therefore, you are not allowed to make such observations to me.

"Good night, Sam."

"Good night, Ryan Dean. Thanks again for the comic, and for being my friend."

Also, no, I could not be friends with Sam Abernathy.

Right?
The whole book is full of these moments that sort of blindside you because more often than not, they happen in the middle of Ryan Dean freaking out or making an ass out of himself or being a brat to Sam. But when they hit, you remember all that Ryan Dean has gone through and how he's still trying to deal with the aftermath of what happened to Joey and the huge hole it left in his life.
Ryan Dean grew SO MUCH in this book and it was a pure delight to go along for the ride. Nico's appearance was needed and very much welcomed, and the other supporting characters from Annie to Seanie to Spotted John just helped make Stand Off such an incredible book. Sure there are points when Ryan Dean's Ryan Dean-ness gets on your nerves … but the kid is 15, he's not supposed to do the right thing or say the right thing all the time. He's supposed to be selfish and a jerk and not think about other people's feelings all the time. That's what makes Ryan Dean such a fantastic character and why we love him so much. His humor is irreverent, but it's the moments when he's serious, when he stops and thinks about things like his future or his friends, that he really shines.

Bottom Line:
We were worried Stand Off wouldn't do Ryan Dean proud but we're here to tell you that not only does he shine, he's bright like the sun (with a little help from the effervescent Sam Abernathy!) Read this book, you'll love Ryan Dean as much as we did!

Verdict:
Rating Report
Cover
Characters
Plot
Writing
Overall:
4.5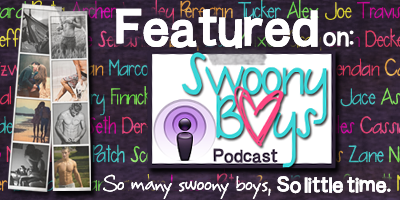 Related Posts