Pieces of You and Me
by
Erin Fletcher
Also by this author:
Where You'll Find Me
Series:
Pieces of You and Me #1
Published by
Entangled: Crush
on April 18, 2016
Genres:
Contemporary
Pages:
178
Goodreads
Buy the Book
Five years.

That's how long I've been gone. Since I left my best friend—the girl I loved—behind.

Five seconds.

That's how long it takes to realize I am completely, utterly, screwed. Because now that I'm back, my childhood crush has turned into so much more.

Rylee has changed. We both have. And now I'm drawn to her in a completely different way. To her smile. Her touch. To reliving old memories and making new ones. To the happiness she's always given me that I haven't felt since I left.

But her friends are hell-bent on keeping us apart. My dad is one drink away from destroying both of our lives, and maybe I am, too. It's only a matter of time before I have to leave again, and there's nothing I can do to stop it. I never get a choice.

The one choice I can make? Stay away from Rylee. Because if I don't, I'll break her heart—and mine—all over again.

Disclaimer: This Entangled Teen Crush book contains references to drinking, addiction, and just the right amount of angst. You'll want to save this tortured hero, while at the same time, not want to change a single thing about him!
Whyyyy?!? Why do we keep reading these Crush titles? We keep getting sucked into the covers! And there's a couple that we really, really love. So we'll keep reading.
We love BFFs to more stories, you know that, right? And this one seems like it's going to be all tortured hero comes back to make the girl he left behind–his best friend–realize she's the only one for him so they can fall madly in love. We think that's what is supposed to happen here. But ugh. These characters. There just isn't any spark. We didn't like them, either of them, but especially Rylee. Because of that, we couldn't really appreciate the rest of the story. Some of it was cute, some was sweet, but mostly, we just wanted this to be over.
Bottom Line:
Pieces of You and Me by Erin Fletcher just wasn't for us.

Verdict: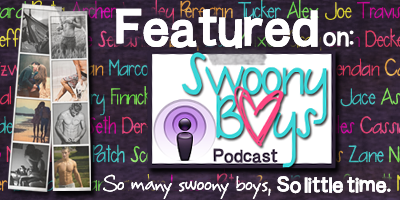 Related Posts