Stella
by
Helen Eve
Also by this author:
Boarding School Girls
Series:
Stella #1
Also in this series:
Boarding School Girls
Published by
St. Martin's Griffin
on March 25th 2014
Genres:
Boarding School
,
Contemporary
Pages:
368
Goodreads
Buy the Book
Seventeen-year-old Stella Hamilton is the star blazing at the heart of Temperley High. Leader of the maliciously exclusive elite, she is envied and lusted after in equal measure. And in the Hamilton tradition, she is in the final stage of a six-year campaign to achieve her destiny: love with her equally popular male equivalent, and a triumphant election to Head Girl.

Caitlin Clarke has lived a quietly conformist life in New York City – until, with the collapse of her parents' marriage, she's sent across the Atlantic for a strict English boarding school education. As soon as she arrives at Temperley, she learns that the only important rules are the unwritten ones. The upper echelons of her new society are marked not by neat dresses and Kate Middleton hair, but by skinny jeans, cigarettes and scars. It's a world of the beautiful and the dangerous, and acceptance means staying on the right side of the most beautiful and dangerous of them all.

As Caitlin's popularity grows, she discovers that not everyone is happy under Stella's rule – that it might finally be time for a new order among the Stars and the civilians. Fighting the system, however, means Caitlin must tread the same dark path as Stella, where absolute power and absolute destruction are only a breath away . . .
What in the actual fuck just happened here?
That's our short review. If you want a little more, here goes.
We thought we would love this book. Mean girls ruling the school? It's like it was made for us. Stella is queen bee at Temperley High until the new girl, Caitlin comes along. Stella takes Caitlin under her wing and inducts her into the Stars, but it isn't long before Caitlin wants everything Stella has–her status, her boyfriend, her life.
What We Loved:
The beginning of this book is fab. It seems realistic and the idea for the story is intriguing. Like Gossip Girl.

Um...Not So Much:
As the story progresses though, it's hard to like any of the characters. The story kind of …derails and becomes unbearable. And the ending? See our first sentence up above. Really.

Bottom Line:
Stella started out promising but quickly turned into a nightmare. We say you can skip this one.

Verdict:
Rating Report
Cover
Characters
Plot
Writing
Swoon
Overall:
2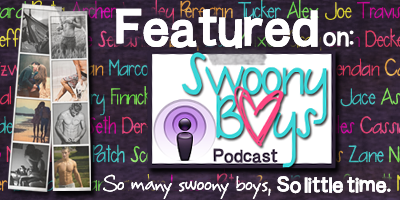 Related Posts