The Memory of Things
by
Gae Polisner
Published by
St. Martin's Griffin
on September 6th 2016
Genres:
Contemporary
,
Historical
Pages:
288
Goodreads
Buy the Book
The powerful story of two teenagers finding friendship, comfort, and first love in the days following 9/11 as their fractured city tries to put itself back together.

On the morning of September 11, 2001, sixteen-year-old Kyle Donohue watches the first twin tower come down from the window of Stuyvesant High School. Moments later, terrified and fleeing home to safety across the Brooklyn Bridge, he stumbles across a girl perched in the shadows. She is covered in ash and wearing a pair of costume wings. With his mother and sister in California and unable to reach his father, a New York City detective likely on his way to the disaster, Kyle makes the split-second decision to bring the girl home. What follows is their story, told in alternating points of view, as Kyle tries to unravel the mystery of the girl so he can return her to her family. But what if the girl has forgotten everything, even her own name? And what if the more Kyle gets to know her, the less he wants her to go home? The Memory of Things tells a stunning story of friendship and first love and of carrying on with our day-to-day living in the midst of world-changing tragedy and unforgettable pain—it tells a story of hope.
We were invited to check out this book by the publisher, and at first, we were weary. This is such a sensitive subject, and we just didn't know if we could read it. But then we realized that's what reading is about. Reading takes us to uncomfortable places that make us examine what's inside of us. Sometimes, it's not all about the swoon.
The way that Gae Polisner told this story was nothing short of amazing. It was almost easy to detach ourselves for a moment and just feel what Kyle–and to an extent, what his mystery girl–are going through. We were surprised by how personal it is.
The Memory of Things is emotional and hopeful, and we really loved it.
Verdict:
Rating Report
Cover
Characters
Plot
Writing
Swoon
Overall:
4.5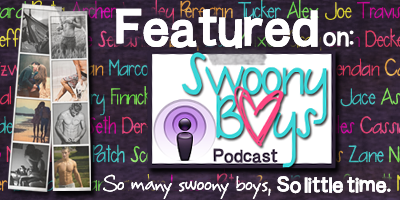 Related Posts