We're thrilled to be participating in the blog tour for You and Me and Him by Kris Dinnison. We've got a great giveaway to share with you as well as our thoughts, but first, here's the 411 on the book:
***About the Book***
You and Me and Him
by
Kris Dinnison
Published by
HMH Books for Young Readers
on July 7, 2015
Genres:
Contemporary
Pages:
288
Goodreads
Buy the Book
"Do not ignore a call from me when you know I am feeling neurotic about a boy. That is Best Friend 101." —Nash

Maggie and Nash are outsiders. She's overweight. He's out of the closet. The best of friends, they have seen each other through thick and thin, but when Tom moves to town at the start of the school year, they have something unexpected in common: feelings for the same guy. This warm, witty novel—with a clear, true voice and a clever soundtrack of musical references—sings a song of love and forgiveness.
***Our Review***
The 411:
The summary got this one pretty dead on. Maggie and Nash are BFFs who share everything–including crushing on new guy Tom. You and Me and Him is the fun, touching, and well-written first novel of Kris Dinnison. Though set in high-school, this is not your typical YA book about misfits just trying to fit in or the two best friends that fall for the same guy. Yeah, there's a mean girl, misunderstandings, peer pressure, drunk jocks, and parents that just don't understand, but You and Me and Him is much more than that.

What We Loved:
First and foremost, that the entire story is told from Maggie's perspective. She's fun and quirky and snarky and pretty much full of all kinds of awesome. Her "voice" felt really authentic and pulled us into the story from the very beginning.
We also loved the friendship between Nash and Maggie. Oh, it's NOT perfect by any stretch of the imagination, in fact it's a little on the co-dependent side and probably dysfunctional in some sense, too, but it's also true and real. High school can be kind of terrifying at times, and it always helps to have that one person who understands you and has your back, no matter what. That's what these two have, even if they forget it for a little while.
Let's not forget the music! Dinnison drops all kinds of fabulous musical references and songs in the book and those were fun! Quinn is a great secondary character and we loved how he was always there to tell Maggie exactly what was up, especially when she didn't really want to hear it.
Plus … the baking! Yum!

Um...Not So Much:
Well there's a few things. Yeah, You and Me and Him touches on some pretty important issues like body shaming and the insidious nature of rumors, but there were a few inconsistencies and areas where the story itself was a bit thin. There was also some pretty abrupt changes in the main characters, especially in Nash and Tom, and that detracted a little from the overall enjoyment of the book.
And also. Kayla. She's just nasty.

The Boys:
Nash Taylor. Oh, Nash. On the whole, he's pretty lovable. And broken. And at times, kind of mean and vicious. And, selfish—the boy does love his drama.
"Maggie, you're my best friend. I know on the friendship spectrum, I lean toward the 'it's all about me' end, but this last little episode has been ridiculous even for me."
However, it's pretty hard to dislike a boy that just wants to be loved (and makes a scrapbook of his crushes so he'll know what to look for when he finds The Guy) Being gay in his small town of Cedar Ridge isn't easy and it's not hard to understand why when he sees the new student, Tom, he immediately wishes for a Happily Ever After, farfetched though it is. His friendship with Maggie is special, even if he pretty much sets it on fire over a misunderstanding. But the thing about that is … it's real. Who hasn't blown something out of proportion, said something they didn't really mean, acted in a way that when they're alone in the dark, they're ashamed? All of us have acted that way at one time or another, and when it involves a broken heart? Well, that's on a whole other level. Sure, you'll want to shake Nash, and probably kick him, too, especially when he's mean to Maggie, but there's something so vulnerable about him that will just pull at your heartstrings. (Plus, we really dig his name!)
Tom Pierce. Talk about an enigma! He calls Maggie one, often, but really, it's Tom. Sweet and flirty with a hint of bad boy, he's charismatic to the extreme. And way too much for our Nash and Maggie to know quite what to do with. Some of his personality makes sense—moving nine times in ten years has a tendency to make a person wary and afraid of being anything but superficial but oh man, Tom is something else. We struggled a bit with him, not gonna lie, especially in about the last 25% of the book. We did enjoy his friendship with Maggie in the beginning, their banter was cute and witty.

The Girls:
Now, for Maggie Bower. Overweight, quirky, funny, a little bratty and self-involved, but all in all, she's a wonderfully developed character. We LOVED how Dinnison deals with the weight issue.
He pauses at the next door, pointing; his eyebrows raise in question. I give him a thumbs-up and descend into the PE locker room, which may not be actual high school hell, but it's certainly one of its waiting rooms.

The locker room is already full of half-dressed hard-bodies when I get there. I make my way to a semi-hidden corner behind some lockers and heft my backpack onto the bench. Next comes my best version of what my old swim team coach used to call a deck change. I put the gym clothes on, then wriggle my street clothes out from under them, thereby exposing the least possible surface area of skin and undergarments.

This may seem like a lot of effort to avoid a few seconds of vulnerability, but it's a necessary survival mechanism. We've been dressing down in PE for four years, but it only took two weeks to figure out that the girls' locker room is fraught with dangers. And don't even get me started on the subtle art of using technology to reveal other girls' dirty little secrets. Cell phones are officially banned but constantly in use. Expose your body in that room, and you better be sure that the only thing that gets out there is that you are perfect in every way.
A punch in the feels, that, huh?
Some parts are painful, especially the conversations with her mom where you just want to cringe then give her a hug, but it's SO very relatable, whether you're someone who's overweight or not. Kris Dinnison did such a good job showing both sides of this body image issue: from the over-zealous and somewhat cruel PE teacher, to the horrible jocks and their typical 'fat' jokes, to her mom who tries, and mostly fails, to relate to Maggie (this conflict, though not too hard to figure out, really packed a punch) She loves Nash, she likes Tom, she loves music and to bake, she's all around pretty awesome. And how she dealt with her own 'Mean Girl'? We loved that!

What We Think Will Happen Next:
Well, we can't really say because if we do, you'll know who winds up with who and that would spoil EVERYTHING!

Bottom Line:
A delightful book that touches on some important issues, You and Me and Him by Kris Dinnison will make you laugh, and cry, and think.

Verdict:
Rating Report
Cover
Characters
Plot
Writing
Swoon
Overall:
4
***About Kris Dinnison***
Kris Dinnison learned to read when she was five years old. She grew up reading books nobody else had read and listening to music nobody else had heard of and thinking she was weird, which she kind of was. She spent nearly two decades as a teacher and librarian working with students from kindergarten to graduate school. The bulk of that time she spent teaching High School English while dreaming of becoming a writer. Nowadays, when she's not writing, she helps run her family's retail and café businesses. She lives and writes in Spokane, Washington.
Find Kris Here: Website | Facebook | Twitter | Goodreads
***GIVEAWAY***
3 winners will receive a finished copy of You and Me and Him!
US Only.
a Rafflecopter giveaway
Good luck and don't forget to check out the other stops on the You and Me and Him Blog Tour!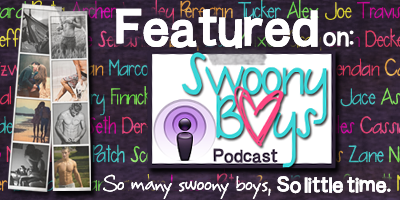 Related Posts