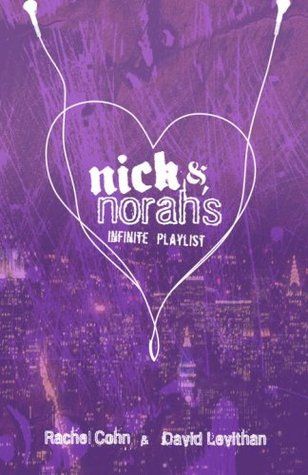 Nick & Norah's Infinite Playlist
by
David Levithan
,
Rachel Cohn
Also by this author:
Invisibility
,
Two Boys Kissing
,
Mind the Gap Dash & Lily
,
My True Love Gave to Me: Twelve Holiday Stories
Published by
Knopf Books for Young Readers
on May 23, 2006
Genres:
Contemporary
Pages:
183
Goodreads
Buy the Book
It all starts when Nick asks Norah to be his girlfriend for five minutes. He only needs five minutes to avoid his ex-girlfriend, who's just walked in to his band's show. With a new guy. And then, with one kiss, Nick and Norah are off on an adventure set against the backdrop of New York City – and smack in the middle of all the joy, anxiety, confusion, and excitement of a first date.

This he said/she said romance told by YA stars Rachel Cohn and David Levithan is a sexy, funny roller coaster of a story about one date over one very long night, with two teenagers, both recovering from broken hearts, who are just trying to figure out who they want to be – and where the next great band is playing.

Told in alternating chapters, teeming with music references, humor, angst, and endearing side characters, this is a love story you'll wish were your very own. Working together for the first time, Rachel Cohn and David Levithan have combined forces to create a book that is sure to grab readers of all ages and never let them go.

We saw this on Pinterest and knew that we had to read it: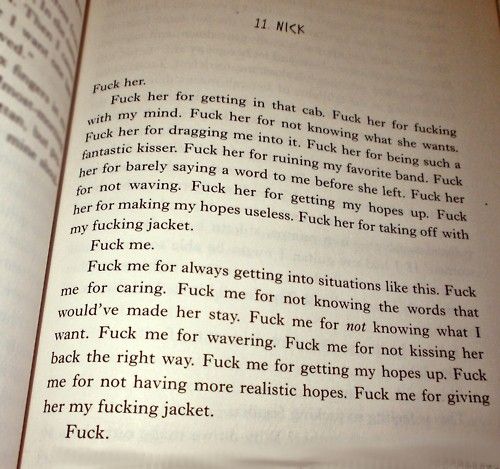 The 411:
If you don't already know, this is the story of musician/songwriter Nick, who's had his heart broken, and Norah, who doesn't really want to fall in love.
Nick sees his ex (who he's still pining over) come in with a new guy:
She is looking so hot and I am feeling so cold and the guy she's with has his hand on her arm in a way that a gay friend would never, ever think of, and I guess that's my own proof.
With the prospect of her coming over to speak to him, he turns to a girl sitting at the bar and asks her if she would mind being his girlfriend for the next five minutes.
And that's pretty much where their story begins. They both get each other, even though they fight it through most of the book.

What We Loved:
We love the swoon. We love the feeling that we get when we read practically every word that Nick says. We love their relationship and how they are so perfect for each other. We love that neither one of them backs down. We love the music. We love that it's real and that it's hot.
There is nobody in the halls and best of all there's no hallway music playing, and I don't see what I'm looking for and then I find it, but Norah can't wait and she's putting her hand under my collar and feeling the skin from my shoulder to my neck and that is so damn hot that I forget where we're going for a second and I just make out with her right there in the hallway, out of sight of the atrium and the glass elevators, but still careful not to lean against any doors because that might wake up the tourists inside. Instead we press against the wall and she runs her hand down my chest then at my belt she goes right back up, only under the shirt, and her fingers feel so good there.
We just love it.

Um...Not So Much:
This doesn't have anything to do with the book. We loved everything about that. But we do want to add that we haven't seen the movie, and the dude that they picked to play Nick is not someone we ever would have chosen. He just…isn't Nick to us. *shrugs* We only mention it because we don't want you to picture him while you're reading. If you haven't seen it, read the book first!

Bottom Line:
Nick & Norah's Infinite Playlist is a quick read and highly entertaining. We don't know what else to say about this famazing book except we want you to read it. ♥

Verdict:
Rating Report
Cover
Characters
Plot
Writing
Swoon
Overall:
5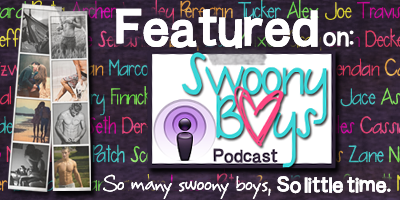 Related Posts