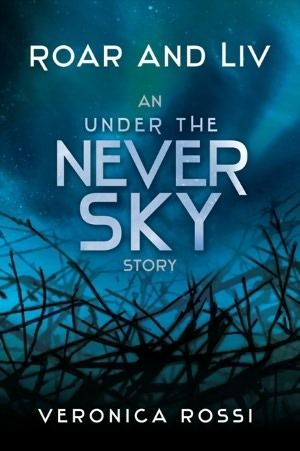 Roar and Liv
by
Veronica Rossi
Also by this author:
Through the Ever Night
,
Under the Never Sky
,
Brooke
,
Into the Still Blue
Series:
Under the Never Sky #0.5
Also in this series:
Through the Ever Night
,
Under the Never Sky
,
Brooke
,
Into the Still Blue
Published by
HarperCollins
on October 30, 2012
Genres:
Dystopian
Pages:
68
Goodreads
Buy the Book
Before Perry and Aria, there was Roar and Liv.

After a childhood spent wandering the borderlands, Roar finally feels like he has a home with the Tides. His best friend Perry is like a brother to him, and Perry's sister, Liv, is the love of his life. But Perry and Liv's unpredictable older brother, Vale, is the Blood Lord of the Tides, and he has never looked kindly on Roar and Liv's union. Normally, Roar couldn't care less about Vale's opinion. But with food running low and conditions worsening every day, Vale's leadership is more vital—and more brutal—than ever. Desperate to protect his tribe, Vale makes a decision that will shatter the life Roar knew and change the fate of the Tides forever.
The 411:
Roar and Liv takes place before the events of Under the Never Sky. Roar, Liv, and Perry's relationships are explored and put to the test. It's a story of true love, of friendship, and of sacrifices.

What We Loved:
We're going to go ahead and admit that we aren't normally huge fans of novellas, but Roar and Liv had us ashamed that we'd ever said that. It wasn't written because of a plot hole that needed filling, it wasn't written just to make more money for the publisher (but we hope that it makes a ton!), and it wasn't written to make us think or believe something that we didn't in the main books. What it did do was strengthen our love for Veronica Rossi's characters, and make us understand them on a whole other level.
The things we loved most about this book can be summarized in two categories:
#1 Roar & Liv–  Oh. My. Gosh. YOU GUYS. These two are adorable. From the very first word they had us feeling all of the feels. All of them. Liv is pretty kick ass. And Roar? Well we already knew he was amazing. His love for Liv is all consuming and it comes across in every one of Rossi's words.
Here's a taste of what we mean:
"I like it when you call me love," she says.

"What? I've never called you that." Lie. I do it all the time. "Oh, you mean earlier? I said Liv. You just have terrible hearing."
See? Swoony.
#2 Roar & Perry– This is a bromance like no other. These two had us giggling and smiling like crazy every time they interacted.
Take a peek at this:
"We were supposed to be brothers one day, Per. Real brothers . . . family." I don't know what I'm saying. The Luster is speaking for me. But I can't take the words back.

Perry looks right at me. "What do you think we are?"

I turn to the sea and stare at it. I watch the waves until the tightness in my throat loosens and I'm breathing normally again. He's right. We are family. I'm not terrified of what I could be losing in the future. I'm scared of losing what I already have.

Beside me, I hear the slosh of the bottle as Perry takes a drink. Minutes pass before he speaks again. When he does, he's so quiet that I know the words aren't really meant for me.

"You're better than a brother," he says.
We really can't get enough of them.
While you don't need to read this one to understand what's happening in the series, we can assure you that you don't want to miss out on it. We have no doubt that you'll be joining us in our chant for more.

Um…Not So Much:
What don't we love? The answer to that is simple. That there wasn't more. We wanted more of everything. We're still working on a plan to convince Veronica Rossi to give us what we want.

The Boys:
To know how much love we have for Perry all you have to do is read our reviews of Under the Never Sky and Through the Ever Night. Getting pieces of him in this one just made us love him and understand him more. Here's a look at why:
"Sure," Perry says. "I could warm up to that kind of work."

"Rise to the occasion?"

"Definitely." A wide grin spreads over Perry's face. "No problem."
*insert girly giggles here*
We've also always known that we love Roar, but after reading Liv and Roar, our swooning for him has been taken to a new extreme. Aria once describe him as "looking like a prince, but having a pirate's eyes." It's really the perfect way to summarize Roar. He's ridiculously attractive, the kind of loyalty that has you wishing he was your friend in real-life,  and so full of wit and humor that you always know that he's going to be good for a giggle.
Then there's his swoon factor. Just look at the way he thinks about Liv:
This girl. She's all I see.
and this…
"Liv or love?" she asks.

I brush her hair away from her neck, and rest my hand there, feeling the beating of her pulse. "Either," I answer. "They're the same to me."
Seriously, what's not to love?

The Girls:
There's no Aria here, and don't even get us started on Brooke, so now is the perfect chance for us to share our love for Liv.
Liv is Perry's female counterpart in every way. The fact that they look and act similar is enough for us to love her, but what's better is just how awesome she is on her own:
"I am going north," Liv replies, her voice as cold as winter. "I am doing this for the Tides. I will endure the term wife, but if Sable expects me to cower in a corner and submit to orders, he will be very disappointed. I am no one's servant and no matter how wrong my actions, no one will ever, ever punish me."

I listen to her say this and wonder why the pull I feel to protect her is so strong. She doesn't need me. Liv is a force. She is fierce.
We can definitely see why Roar is so in love with her.

Bottom Line:
If you thought you loved Roar & Perry before, you were just getting started.
Verdict: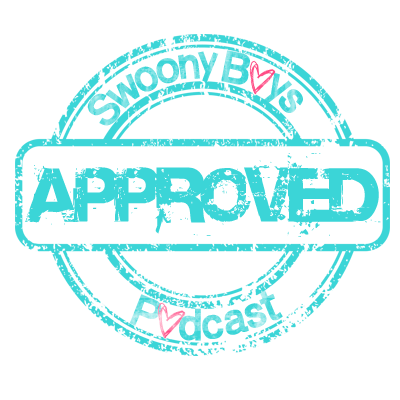 Dream Cast:

We needed a perfect prince with a pirate's eyes. Here's our Roar: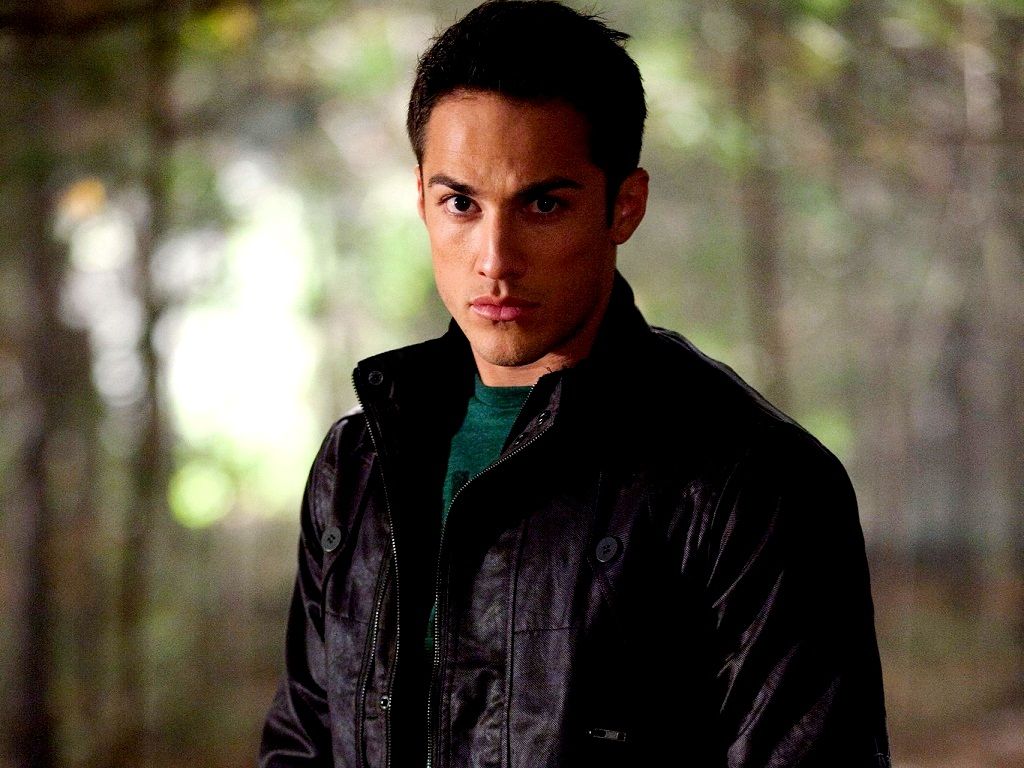 Perry, Perry, Perry. Every time we look at our pick for Perry we get even more excited! (And while his hair isn't blonde, we know he'd look good that way too!)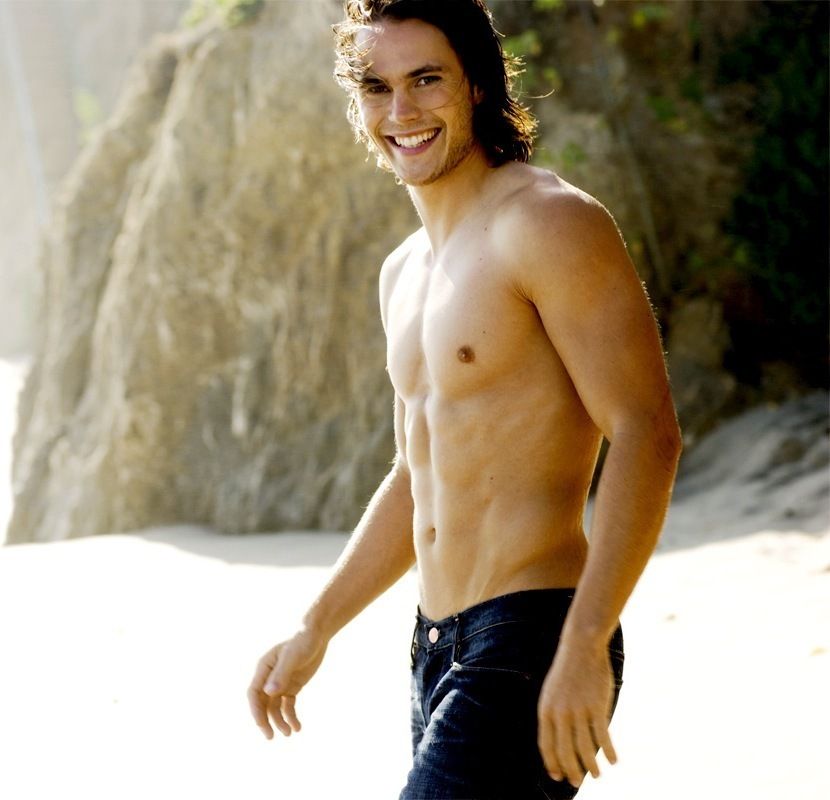 What We Think Will Happen Next
:
Luckily this is a prequel and you don't have to wonder what will happen for long. All you have to do is pick up Under the Never Sky and Through the Ever Night and dive right back into these amazing characters and their world.

Other Books by Veronica Rossi:
Under the Never Sky, Through the Ever Night, the Untitled novella (coming mid-to-late 2013), and Into the Still Blue, (coming January 2014).
Other Under the Never sky Series Posts:
Other Posts About Perry and Roar:
Rating Report
Cover
Characters
Plot
Writing
Swoon
Overall:
5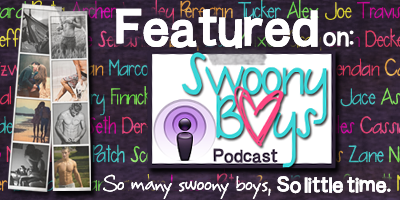 Related Posts