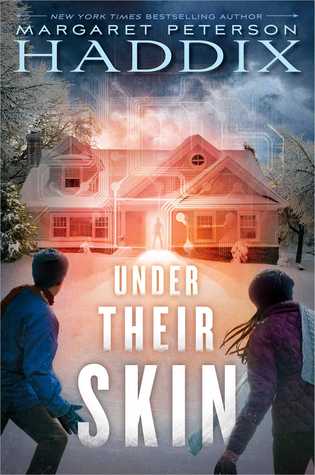 Under Their Skin
by
Margaret Peterson Haddix
Series:
Under Their Skin #1
Published by
Simon & Schuster Books for Young Readers
on January 5, 2016
Genres:
Middle Grade
,
Sci-Fi
Pages:
320
Goodreads
Buy the Book
From New York Times bestselling author Margaret Peterson Haddix comes the first book in a brand-new thrilling series about twins who are on a quest to discover the secrets being kept by their new family.

Nick and Eryn's mom is getting remarried, and the twelve-year-old twins are skeptical when she tells them their lives won't change much. Well, yes, they will have to move. And they will have a new stepfather, stepbrother, and stepsister. But Mom tells them not to worry. They won't ever have to meet their stepsiblings.

This news puzzles Nick and Eryn, so the twins set out on a mission to find out who these kids are - and why they're being kept hidden.
The 411:
Nick and Eryn's mom is getting remarried. And their new step father also has two children. "But don't worry. I promise, you'll never have to meet them." Says Mom.
Never meet the step siblings? How is it even an option? How can two twelve year old children accept that and move on?
They can't.
Nick and Eryn are determined to figure out why their parents are keeping the other kids away. But what they discover is far more shocking than anything they imagined.

What We Loved:
Katie has been a huge fan of Margaret Peterson Haddix since she first read her Shadow Children series in junior high school. That was her first taste of dystopia in books, and since then it remains the genre that she just can't get enough of (along with the rest of us!). So naturally, she was thrilled to receive this book by one of her favorite authors.
We loved the twist to this book. We really liked that it starts out with mystery and as the story unfolds, more and more mysteries spill in.
We really liked the contrast between Ava and Jackson and Eryn and Nick. At the same time, we liked that they were also so similar.

Um...Not So Much:
We thought that Eryn and Nick handled everything surprisingly well. It seems like they should have been having meltdowns galore considering their situation but they were not flailing and crying and going nuts as we would have been. They handled things with a maturity that was surprising and at times, totally unbelievable.

Bottom Line:
Filled with adventure and fun twists, Under Their Skin by Margaret Peterson Haddix is a great start to a new series by one of our favorite dystopian authors.

Verdict:
Rating Report
Cover
Characters
Plot
Writing
Overall:
4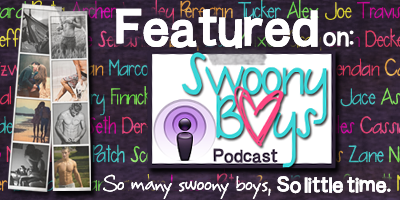 Related Posts