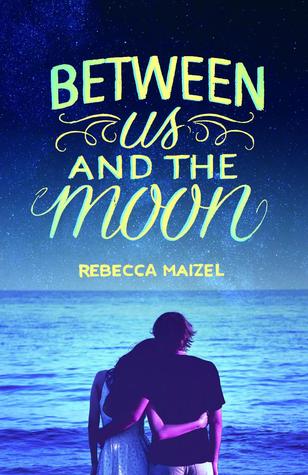 Between Us and the Moon
by
Rebecca Maizel
Published by
HarperTeen
on June 30, 2015
Genres:
Contemporary
Pages:
384
Goodreads
Buy the Book
A luminous young adult novel that evokes Judy Blume's Forever for a new generation.

Ever since Sarah was born, she's lived in the shadow of her beautiful older sister, Scarlett. But this summer on Cape Cod, she's determined to finally grow up. Then she meets gorgeous college boy Andrew. He sees her as the girl she wants to be. A girl who's older than she is. A girl like Scarlett.

Before she knows what's happened, one little lie has transformed into something real. And by the end of August, she might have to choose between falling in love, and finding herself.

Fans of Jenny Han and Stephanie Perkins are destined to fall for this story about how life and love are impossible to predict.
We had a really hard time deciding on a rating for this book. When the summary of a book compares it to anything Judy Blume and Stephanie Perkins, you better bring it. Honestly, if the summary hadn't compared this book to those authors, we would have liked this a lot more. We expected something…enlightening. What we got was a sweet summer romance cloaked in deception that we really liked.
The 411:
After sixteen year old Sarah "Bean" Levin, is dumped by her boyfriend, Tucker, she decides to turn into something that she's not–a hot, charismatic girl instead of the geeky science buff that she is. In other words, she wants to become her older sister, Scarlett, wearing her clothes and emulating her. While spending the summer in Cape Cod, she meets 19 year old Andrew and lies about her age so he'll talk to her. Andrew (*swoon*) and Sarah can't stop the chemistry between them, but you know what happens. Summer can't last forever and their whole relationship was built on a lie.

What We Loved:
We liked a lot of things about this book. The storyline is great and we loved Andrew. A lot. He was sweet and swoony and just gah! We hated the position that Sarah put him in, but we guess we have to take into consideration that the girl is just sixteen. Her character development was pretty amazing to witness, and we did like her.
"I want to be able to care about clothes and boys, but I want to be good at science too. I want to be both."

Um...Not So Much:
There are some things that we really didn't like. This is another of those YA books that we have to put in a complaint on the parents. Put it this way. If my sixteen year old daughter had a boy sleep over, heads would roll. They didn't even know! Freaking pay attention to your kids, people! But mostly, we hated the ending. We could have hated it more, we suppose, but we wanted more. Though it was somewhat hopeful, we just wish it wasn't so…unresolved. We wanted more.

Bottom Line:
Filled with heartache and swoon, Between Us and the Moon isn't a lighthearted summer romance. Tissues might be required.

Verdict:
Rating Report
Cover
Characters
Plot
Writing
Swoon
Overall:
4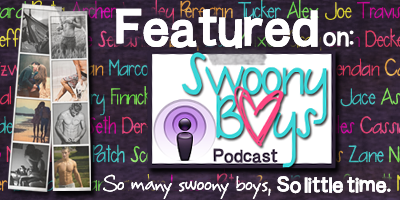 Related Posts