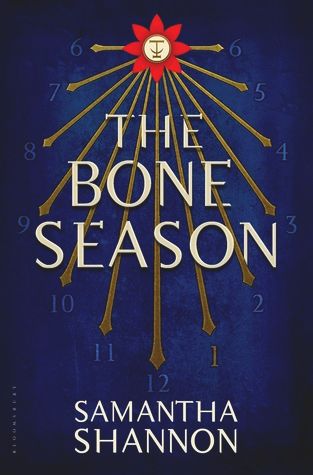 The Bone Season
by
Samantha Shannon
Series:
The Bone Season #1
Published by
Bloomsbury USA Childrens
on August 20th, 2013
Genres:
Dystopian
,
Sci-Fi
Pages:
480
Goodreads
Buy the Book
It is the year 2059. Several major world cities are under the control of a security force called Scion. Paige Mahoney works in the criminal underworld of Scion London, part of a secret cell known as the Seven Seals. The work she does is unusual: scouting for information by breaking into others' minds. Paige is a dreamwalker, a rare kind of clairvoyant, and in this world, the voyants commit treason simply by breathing.

But when Paige is captured and arrested, she encounters a power more sinister even than Scion. The voyant prison is a separate city—Oxford, erased from the map two centuries ago and now controlled by a powerful, otherworldly race. These creatures, the Rephaim, value the voyants highly—as soldiers in their army.

Paige is assigned to a Rephaite keeper, Warden, who will be in charge of her care and training. He is her master. Her natural enemy. But if she wants to regain her freedom, Paige will have to learn something of his mind and his own mysterious motives.

The Bone Season introduces a compelling heroine—a young woman learning to harness her powers in a world where everything has been taken from her. It also introduces an extraordinary young writer, with huge ambition and a teeming imagination. Samantha Shannon has created a bold new reality in this riveting debut.
The 411:
The Bone Season takes us to London. It's 2059 and the government has declared clairvoyancy illegal. Anyone who possesses one of these special abilities will be captured and punished. Paige Mahoney is a dreamwalker and a member of The Seven Seals, an elite group of voyants with unique abilities. She is captured and taken somewhere she wouldn't have imagined even in her worst nightmares. Now she has to survive.

What We Loved:
Samantha Shannon is already being compared to J.K. Rowling, and while we all know there won't ever be another J.K., we do see one major similarity. World building and plot. There are a couple of important locations in The Bone Season and we feel like we can shut our eyes and picture them both. Add to that a brilliant plot that contains so many intricately woven together levels and you have a recipe for awesome. Everything happens for a reason, for a purpose. That's one of our favorite things, and an area where a lot of authors seem to fall short. We are always looking for the small details, the look that might mean more, the small back story that could end up being pivotal. Often times we are disappointed, but not with this story.
The plot and the world were both amazing, but the characters are what really made us fall in love. We don't want to give away too much too soon, so we won't say a lot. We will introduce you to a few of our favorites below, and we'll say this. These are the kind of characters you feel something for. All kinds of somethings. You will hate some of them, you will love some of them, you will even cry for some of them. Any author who can make you feel that strongly for her characters is an author who makes it onto our list of favorites.

Um...Not So Much:
There's not much we didn't love, but we do have a couple of warnings.
Plain and simple. This is not a lighthearted read. It's complex and deep, and will have even the fastest reader slowing down to make sure that they understand everything. It also comes with its own glossary. While this wasn't really a problem for us, we know that for others it might be.
We also find ourselves not fully understanding some of the more intricate details of the story. With six more books in the series we're pretty sure that we're not supposed to understand them all just yet.

The Boys:
We think that there are several boys who deserve our love – Nick, Jax, Julian, Seb, and more. But here's the thing. Ever since we turned the final page of the book, there has been one guy that we cannot stop thinking about. Warden.
Arcturus Mesarthim, or Warden as he likes to be called by some, has us completely at his mercy. He's not perfect, and he never claims to be. But he's gorgeous, ridiculously strong, curious, smart, musical, and loyal. We found ourselves curious about him from the beginning, and drawn to him even when we weren't sure if we were supposed to be. He's impossible not to love.
He's not like the typical guys we go for. He's in a position of power, and his words aren't always full of swoon. But when he speaks there's reason, and we found ourselves captivated by every word. Including these:
"I do." He was clearly trying not to be amused by my disdain. "We have only been speaking for two minutes, Paige. Try not to waste all your sarcasm in one breath."
and these…
"I do not pity you. But I do know what it feels like. To be wanted only for what you are."
He may not mean to be swoony, although we dare anyone to deny the swoon of Chapter 28, but he's got our attention and we can't wait for more of his story.

The Girls:
Paige is one of those rare girls that we 100% love. She joins the ranks of Tris from Divergent and Sophie from Hex Hall. So what is it about her that's so awesome? Well, how much time do you have? Paige is strong, defiant, vulnerable, whitty- basically she's real. She doubts herself, she has real fears, feels real feelings, and reacts to things in realistic ways.
We love when we find a heroine that not only we relate to, but one that we know everyone else who reads about her will relate to too. They don't have to be perfect, because no one is. It's also okay if sometimes we want to smack them around a little bit too. Actually, that's one of the things that we loved most about Paige. Those times when we didn't agree with something she did, she was always harder on herself than we ever would have been. She gets it, and in return we get her.
Plus, just look at this:
I like to imagine there were more of us in the beginning. Not many, I suppose. But more than there are now.

We are the minority the world does not accept. Not outside of fantasy, and even that's blacklisted. We look like everyone else. Sometimes we act like everyone else. In many way, we <i>are</i> like everyone else. We are everywhere, on every street. We live in a way you might consider normal, provided you don't look too hard.

Not all of us know what we are. Some of us die without ever knowing. Some of us know, and we never get caught. But we're out there.

Trust me.
With a "voice" like that, there isn't anything not to love.

Dream Cast:
When we were reading, one guy man was in our head the entire time. From the second that Paige started describing Warden we knew we had our guy. Here he is:

What We Think Will Happen Next:
At this point we have too many theories and "what-ifs" to even start guessing. The only thing we are sure of, is that Warden and Paige both have to survive and they have to survive together. We can't believe we have to wait six more books to find out how all of this ends, but we already know we're going to enjoy the journey there.

Bottom Line:
The Bone Season is intricate, dark, and mysterious. Yet somehow there's still room for swoon. This is one debut that we found pretty close to perfect.

Verdict:
Rating Report
Cover
Characters
Plot
Writing
Swoon
Overall:
4.5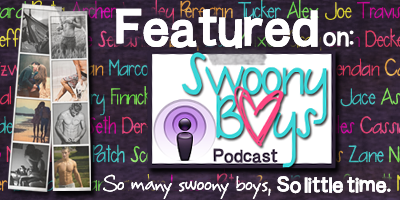 Related Posts