By now you know that when the four of us are together, in person or via the magic of the internet, the conversations almost always come back to books. We love them. We love the people who write them, the people who publish them, and the people who read them. In fact, we have so many feelings about books that we wanted to find a way to share our conversations with you!
Welcome to a new week of Spotlight Sunday, hosted by Fiction Fare (Erin & Jaime) and Swoony Boys Podcast (Kassiah & Meg), where we dish about ALL things bookish. Each week we'll post a topic, we'll start the conversation by telling you some of our thoughts, and then it will be your turn to sound off in the comment section.
Have a topic you'd like to discuss on Spotlight Sunday?

Fill out the form here

.
What are the Books You Want to See Made into a TV Show or Movie? Are There Any You Wish Hadn't Been?
Meg: Okay, so I know you guys aren't going to be shocked at all, but I cannot freaking wait for the Red Rising movie It's already been optioned, and I am going to be watching the whole process from beginning to end with ridiculous amounts of happiness.
Jaime: Ohhhh good pick in Red Rising Meg! I still remember the Top Ten Tuesday we did for this topic… my list was really, really long for this but in all honesty I love when this stuff is done well! I don't own this shirt for nothing…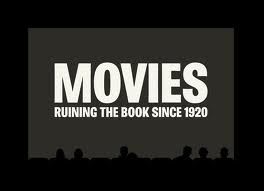 Let me start with TV Shows. My love for Kasie West makes me want to see Pivot Point on a weekly basis…I would love to see how the different lives that Addison experiences happen…perhaps alternating weeks. Next, I'd have to pick Altered by Jennifer Rush – it's action packed and has a lot of potential for expansion. Plus… hot boys. Finally I'd have to pick Reboot by Amy Tintera – I think that this would make an amazing TV show – the action, the romance … the hot, swoony, yet adorably funny boy… WIN
The books I'd love to see as movies are The Burning Sky by Sherry Thomas – Iolanthe, Prince Titus…and Dragons! The Grisha Series by Leigh Bardugo because as I said a couple weeks ago on the blog, this book has so many amazing things and to see it come to life on the big screen would be amazing, and of course Throne of Glass Series by Sarah J. Maas because Chaol and also Celaena kicking ass.
Meg: Another one I want to see made into a movie or TV show is the Revolution 19 series. It reads like it belongs on the big screen. Is it weird that both of my books came from the Sci-Fi/Dystopian category? Do you guys have a contemporary that you want to see made into a movie or tv show?
Kassiah: I think a lot of the fantasies would be amazing movies–if done right, I would love to see some of these worlds come to life. I guess the one at the top of my head is the Newsoul Series (Incarnate, Asunder, and Infinite) by Jodi Meadows. Dragons and Phoenixes, smoke-like creatures, and a living, pulsing wall around the city. I also would love to see Six Months Later by Natalie D. Richards as a movie, and ya'll know I think Boy Nobody would be awesome! Actually, I could see that being an Alias-esque recurring series. I might watch TV again, then!
As for contemporary, I think Also Known As by Robin Benway would make a great TV show, too!
Jaime: I definitely think that Fantasy lends itself more to a movie than a tv show and I also agree with you Kass, I think Boy Nobody would make an amazing tv show!!
Erin: I completely agree with the idea that Fantasy books would make great movies. I also worry about this because when characters are cast, sometimes they don't fit my image of them from the book.
With that said, I agree with Jaime that The Grisha series and the Throne of Glass series would be at the top of my list. I would love to see those characters on the big screen and see the stories laid out in film. One other book I would be interested in seeing what Hollywood would do with it is The Bronze Horseman. Alexander and Tatiana's story is so intense I would have to see this if it were ever made. I have heard some rumors that it is a possibility and actually when I was on Paullina Simons' website, someone had posted pictures of Henry Cavill as Alexander and I have to say, I fully support that casting decision.
As for television, I just read a book called Sekret by Lindsay Smith. It has paranormal, the KGB, and a great plot. I think it would make an interesting show. Although everyone has probably had enough of vampire shows, I think The Covenant series by Jennifer Armentrout would make a great tv show too.
Now that you've read some of our thoughts, let us know what you're thinking in the comments below! We'll be back next week with a brand new topic and lots more to talk about.

Past Spotlight Sunday Topics
Related Posts