We're thrilled to present Unrequited, the Young Adult Contemporary by Emma Grey, to you today! here's the 411 about the book:

Unrequited by Emma Grey
Published by Self-Published on May 26, 2014
Genres: Contemporary
Pages: 240
Goodreads Buy the Book

Seventeen-year-old Kat Hartland loathes Unrequited, the world's biggest boy band. Is she the only girl in Sydney who can't be bothered with perfect-looking Angus Marsden?

Give her 5 Seconds of Summer. Now.

Or maybe the seriously-hot med student who rescued her on a train—and who could be Douglas Booth's twin! Perfect formal partner, much?

But when Kat comes face to face with Angus Marsden himself, things start to get complicated. Very. Throw in a deranged female popstar, final exams, a part in the musical and a mum who just doesn't get it—and where is her best friend?

When did life get so crazy? Kat's just an ordinary schoolgirl.

Isn't she?
Read the first three chapters of Unrequited, and check out the book trailer: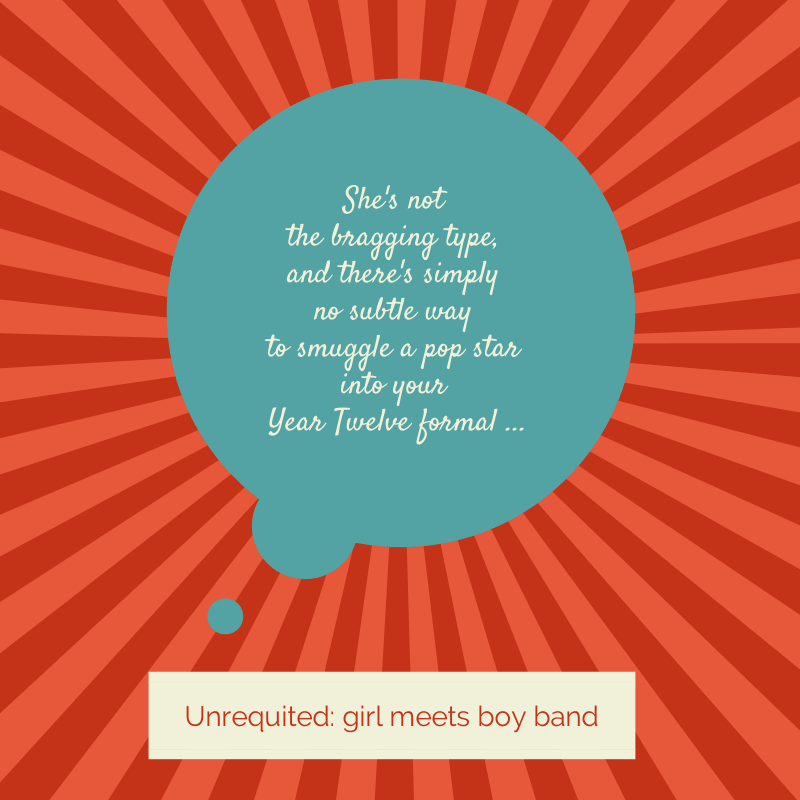 ***About Emma Grey***
Emma Grey has two teenage girls, a three-year-old boy, a couple of businesses and another teen novel in the pipeline. Her first book, 'Wits' End Before Breakfast! Confessions of a Working Mum' was published in 2005.
Find Emma Here: Website | Facebook | Twitter | Goodreads
***GIVEAWAY***
Win a $20 Amazon Gift Card
a Rafflecopter giveaway
Good luck and don't forget to check out the other stops on the Unrequited tour!
Related Posts